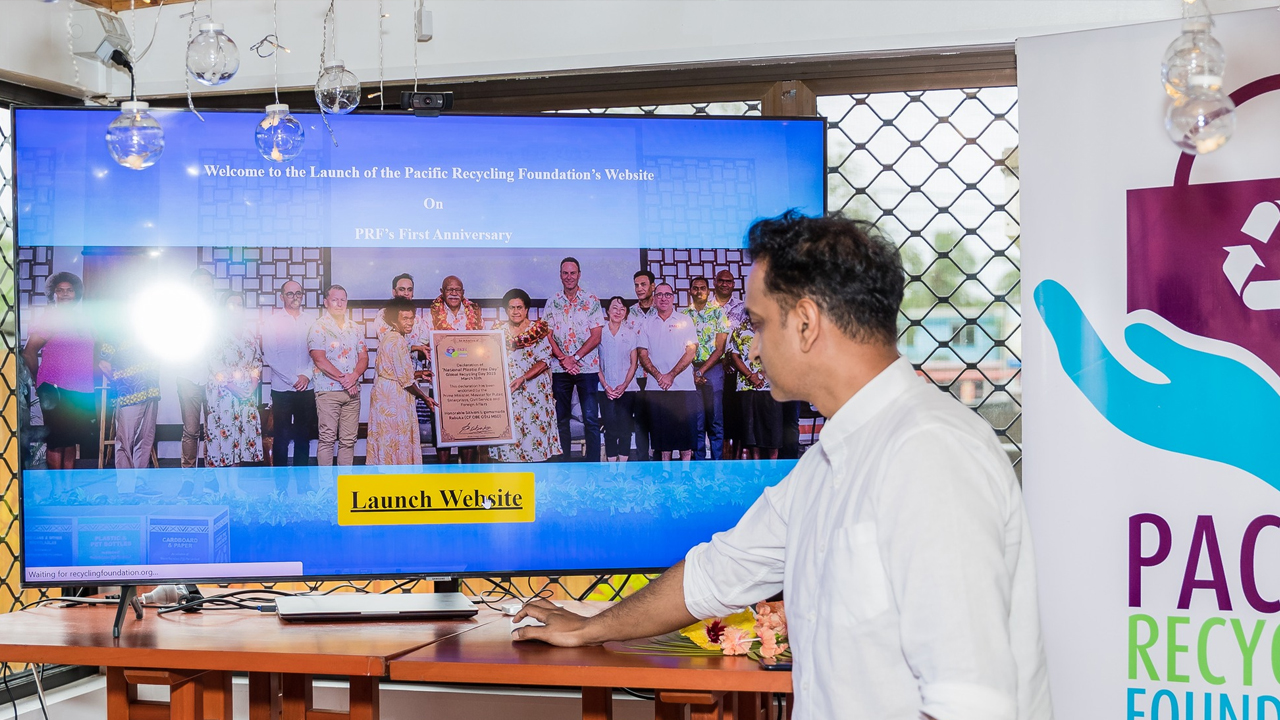 [Source: Pacific Recycling Foundation/Facebook]
Individuals, groups, and organizations will now be able to understand the environmental, economic, and social benefits of recycling.
This comes as the Pacific Recycling Foundation has launched a brand-new website, an informative site that will also allow them to join the growing number of recycling advocates.
Founder Amitesh Deo says the website will play a critical role in exploring further technological advancements for environmental sustainability, such as practical solutions to limit the use of paper.
Article continues after advertisement
He says the PRF is bringing to the fore the voices of these people attached to the recycling space and is also working on the human rights aspect.
Deo says in the last 12 months, the PRF has formed strong partnerships with key stakeholders such as government ministries, donor agencies, development partners, corporations, and communities to advance the roles and objectives of the foundation.