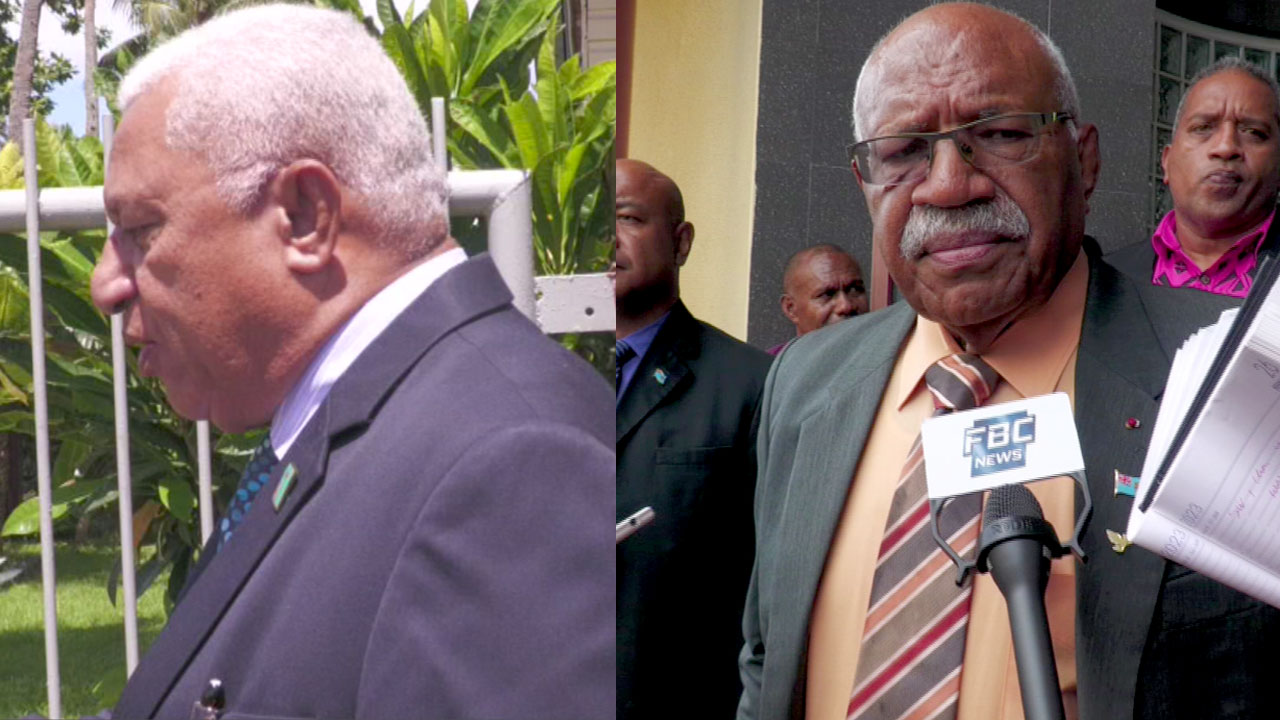 Voreqe Bainimarama walking out of COC meeting (left), Prime Minister Sitiveni Rabuka talking to media.
Prime Minister Sitiveni Rabuka has confirmed that Leader of the Opposition Voreqe Bainimarama and his nominee, Tupou Draunidalo, stomped out of today's Constitutional Offices Commission meeting.
He says the duo may not have agreed to some of the issues outlined in today's agenda.
Rabuka says he is not concerned about Bainimarama and Draunidalo's behaviour because that is their right.
Article continues after advertisement
"They didn't say that they were walking out, they didn't want to participate further in the discussions. It is a right that people exercise when they are in a meeting or commissions, they can exercise that."
Rabuka has also confirmed the case against the Commissioner of Police, Brigadier General Sitiveni Qiliho, and Fiji Corrections Service Commissioner, Francis Kean, was discussed.
In the case against the Supervisor of Elections, Mohammed Saneem, Rabuka says some names were put forward today to be part of the tribunal, and they will be presiding over Saneem's case.
Meanwhile, Bainimarama opted not to comment when approached by the media.