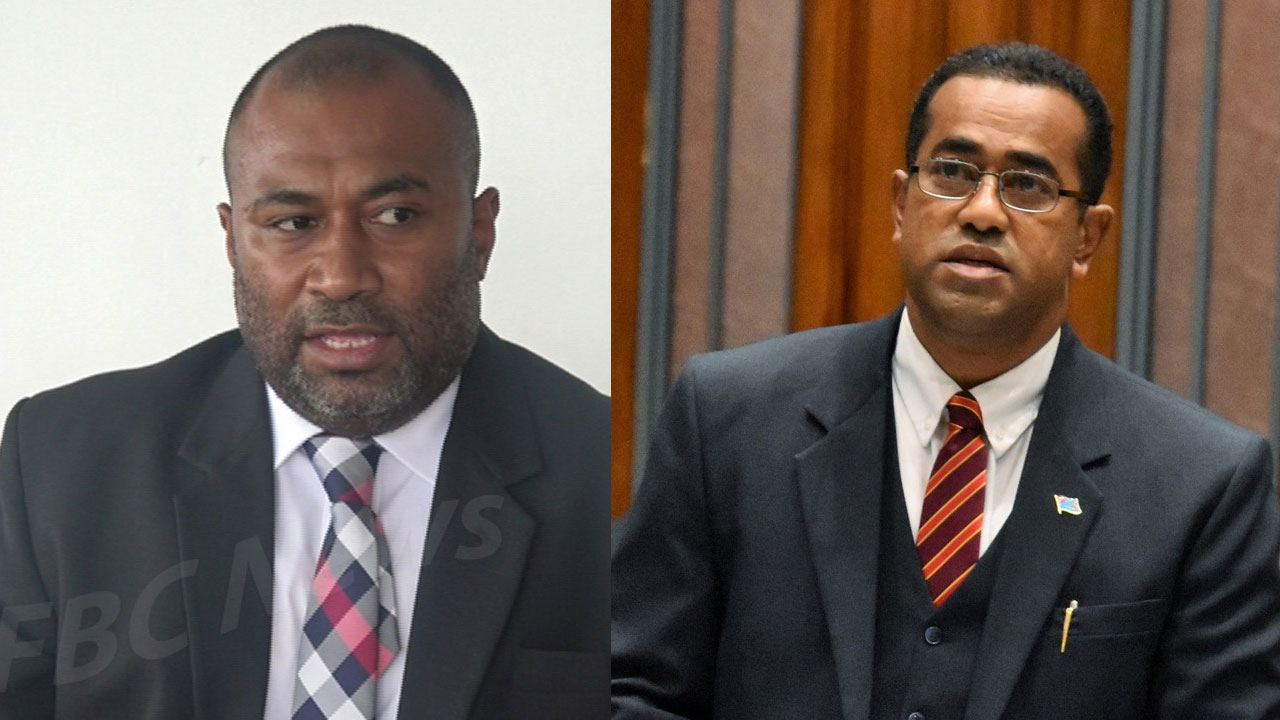 Doctor Ifereimi Waqainabete [left] and Minister for Lands and Mineral Resources Filimoni Vosarogo
The former Minister for Health and Medical Services, Doctor Ifereimi Waqainabete, says the differences in policies seen between the ministers are showing mistrust and uncertainty in the economy.
He says the vendetta deviation from the Constitution is something that a multilateral focus will watch with interest.
Doctor Waqainabete is calling on the government to follow the constitution while leading the nation.
Article continues after advertisement
"So we've also seen over the last few days the appointment of candidates to a coalition without due diligence. Application for board memberships closed on 31st January, but appointments will be prior to that."
Meanwhile, Minister for Lands and Mineral Resources Filimoni Vosarogo has hit out at the opposition on a similar issue.
"Who of us would have forgotten the treatment and termination without recused to law of the many chief executive officers, permanent secretaries, board members and many more since 2007 at the order of non-other than the present leader of Opposition the very same right honorable who complained on the mistreatment of civil servants without prove and without evidence in this chamber on Monday."
Vosarogo claims the fear people felt was tangible but has come to an end after they formed government.