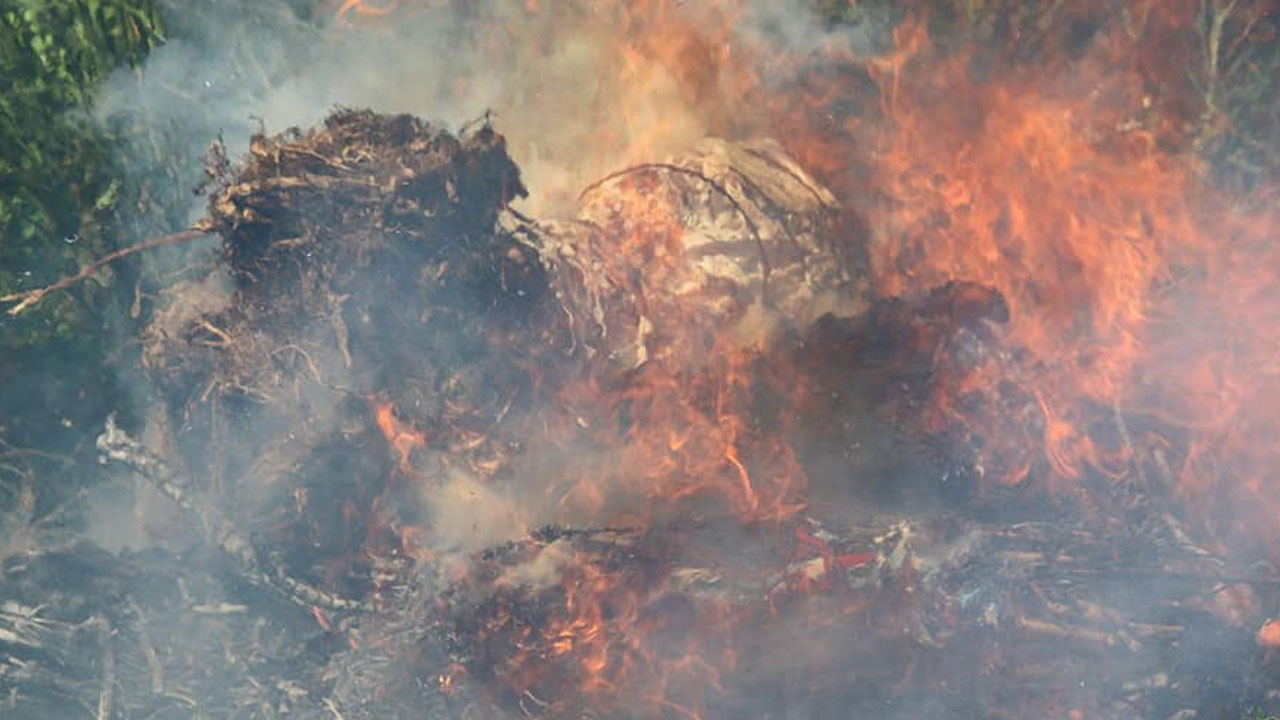 [Source: Fiji Police/Facebook]
Close to a ton of marijuana uprooted from seven farms in Kadavu was destroyed in accordance with approved court destruction orders.
Chief Operations Officer, Acting Assistant Commissioner of Police Livai Driu, and a team of senior officers visited the officers and drug operations team based at the Kadavu Police Station earlier this week to witness the destruction of the marijuana plants.
A/ACP Driu thanked the officers based in Kadavu and all those involved in the drug operations, noting the operations have been long, with teams on rotational deployment throughout 2022.
Article continues after advertisement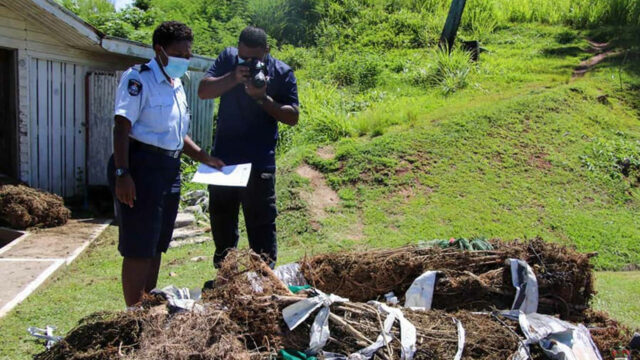 [Source: Fiji Police/Facebook]
He says Kadavu continues to be on the Police radar and with maritime capabilities available, operations will be heightened with the use of the fast intercept boats and specialized equipment, where teams will be deployable on a 24-hour basis.
He called on the officers to strengthen community policing engagements on the island, as it was the most effective way to curb the illicit drug trade on the island.