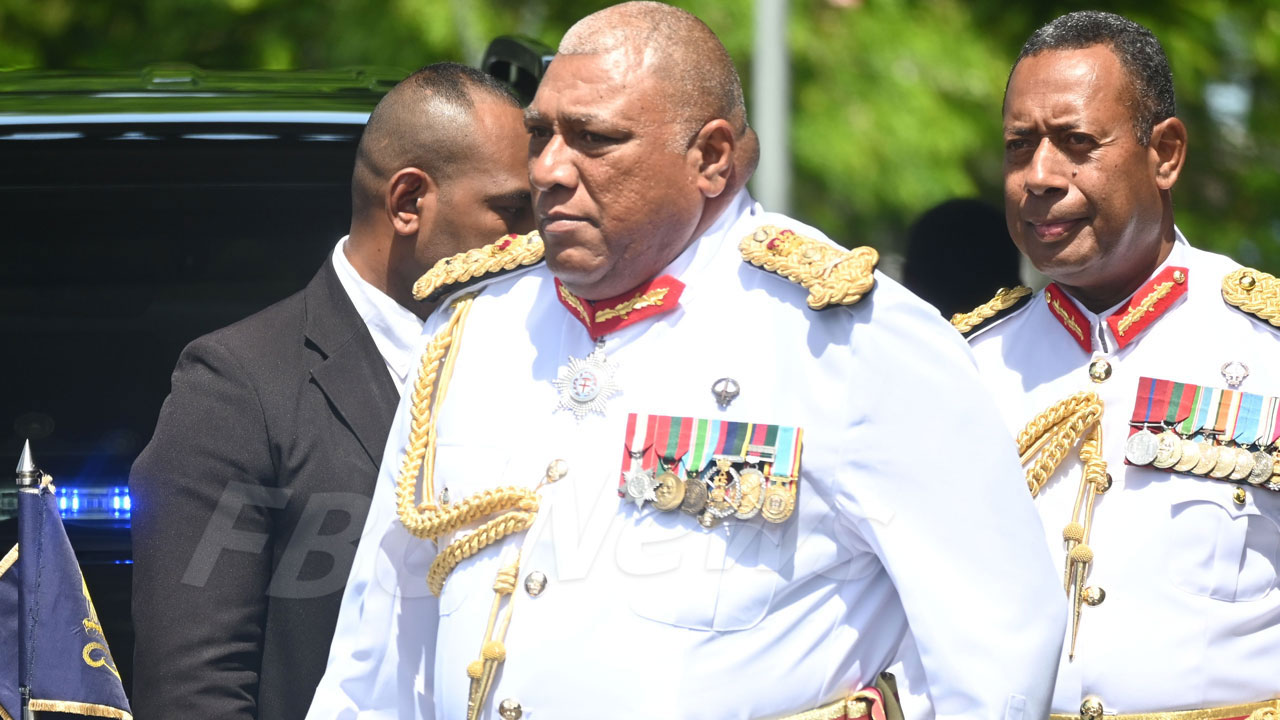 President Ratu Wiliame Katonivere and Commander of the Republic Of Fiji Military Forces Major General Jone Kalouniwai.
President Ratu Wiliame Katonivere officially opened parliament earlier this morning.
The President says the nation chose its government when Fijians voted last December, and the onus is now on the People's Coalition government to uphold the rule of law and the constitutional doctrine of separation of powers.
Ratu Wiliame says there was a peaceful transfer of powers from the FijiFirst government to the People's Coalition government.
Article continues after advertisement
"There must be a clear focus on the rule of law and the democratic processes, including transparency, accountability, respect for human rights and freedom, and listening to the views of the people through genuine consultations."
The President urges the government to listen to the voices of those who voted them in.
"The views of all members of the community must be heard and I urge the People's Coalition government to ensure all initiatives and draft legislations must undergo thorough consultation process for better outcomes to ensure inclusiveness and foster greater ownership."
Parliament has been adjourned and will reconvene on February 13th.