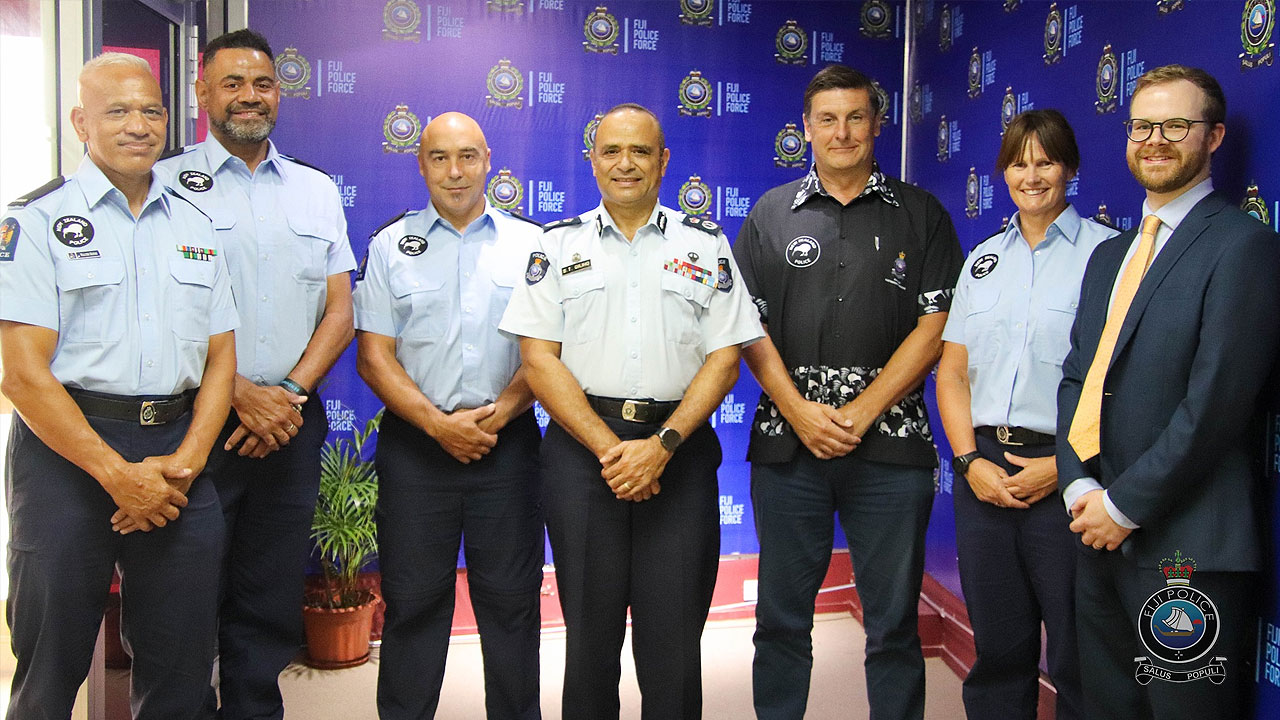 [Source: Fiji Police Force/ Facebook]
The Fiji Police Force has welcomed the second cohort of New Zealand Police officers earlier today.
These officers will carry out the Second Phase of the Fiji Police Partnership Program under the Duavata Partnership Agreement between Fiji and New Zealand.
The team met with the Commissioner of Police Brigadier General Sitiveni Qiliho this morning, ahead of their FPPP Executive Steering Committee meeting with senior managers of the Fiji Police Force.
Article continues after advertisement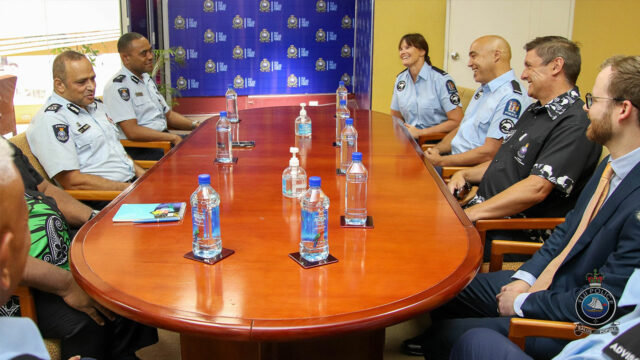 [Source: Fiji Police Force/ Facebook]
The Commissioner thanked the New Zealand Government, through the Ministry of Foreign Affairs and Trade, and the New Zealand Police for their ongoing support, and praised the work of outgoing Senior Advisors Paula Razos, Paul Van Der Zee, Brent Murray, and Margo Sollitt, who, despite the challenges posed by the global pandemic, have accomplished a great deal since the FPPP's inception in 2020.
The New Zealand Government has committed to expanding practical bilateral and regional cooperation in defence, policing, border security, cyber security, and intelligence through deeper knowledge sharing and more regular exchanges, as well as shared training and operation, under the Duavata Partnership agreement.
The FPPP aims to enhance capacity and capabilities of the Fiji Police Force across the four outputs of; development of Investigative Interviewing capability, development of General Patrol Dog capability (K9), asset Recovery Support and development of Leadership & Governance capability.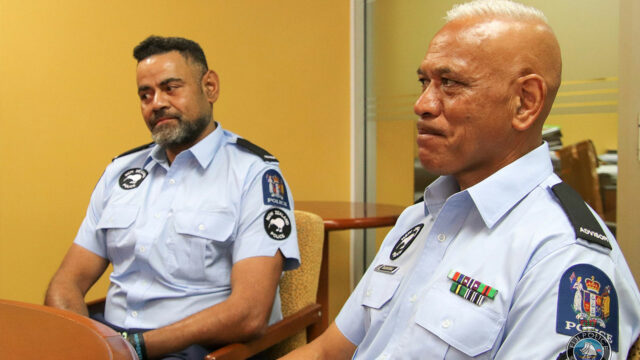 [Source: Fiji Police Force/ Facebook]
The New Zealand Police delegation was also joined by International Services Group Director Superintendent Steve Dunn and Jonathan Martin, Second Secretary (Political) at the New Zealand High Commission in Suva, Fiji.
The FPPP is also supported by the UNDP Pacific Office in Fiji.
The team is headed by Senior Advisor Mark Pakes who takes over from S.A. Paris Razos who returned to New Zealand in December last year.
Other team members include Senior Advisor Michele Gillespie, S.A. David Sanday and S.A. Wally Kopae and still to arrive is S.A. Jasmine Woolet.