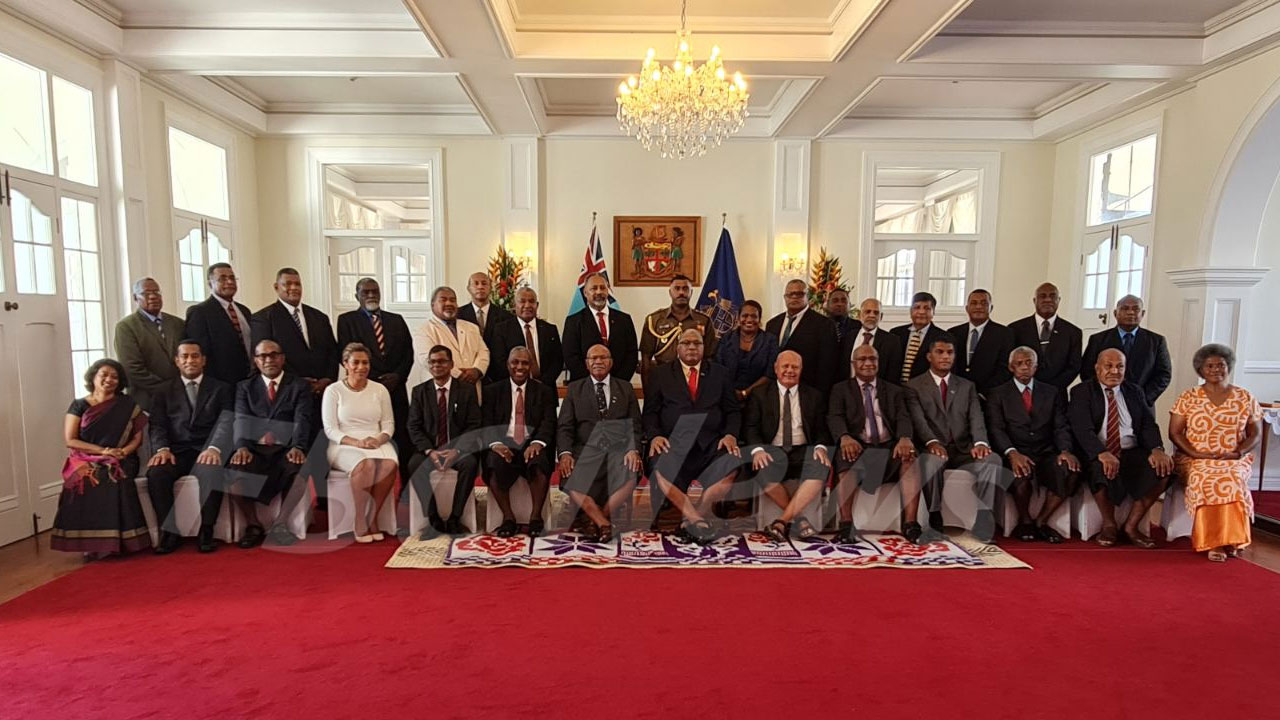 The entire appointment of all members of the new coalition cabinet may not legally be complete, with Prime Minister Sitiveni Rabuka yet to gazette the ministers' appointments as per the 2013 Constitution.
According to the Constitution, the Prime Minister has to appoint ministers by a notice published in the gazette which to date has not been done.
It's already ten days since every member of the government was sworn in by the President as a minister or an assistance minister in the new coalition government.
Article continues after advertisement
However, to date it seems that the process of the appointment of all ministers have not been completed because according to section 92 (3) (a) of the 2013 Constitution, the Prime Minister appoints ministers with such titles, portfolios and responsibilities as the Prime Minister determines from time to time.
And also according to section 92 (3) (c) the Prime Minister by notice published in the Gazette, assigns to any Minister or to himself or herself responsibility for the conduct of a specified part of the business of the government.
The Constitution seems to be silent as to what will happen if the ministers' positions are not gazetted by the Prime Minister within a certain period of time.
So far only two gazettes have been signed by new Prime Minister Sitiveni Rabuka both involving Fijian Competition and Consumer Commission's Price Control Petroleum Prices and Control of Maritime Shipping Services, Freight Rates and Passenger Fares Order.
FBC News has sent questions to the Prime Minister's Office and is awaiting a response.