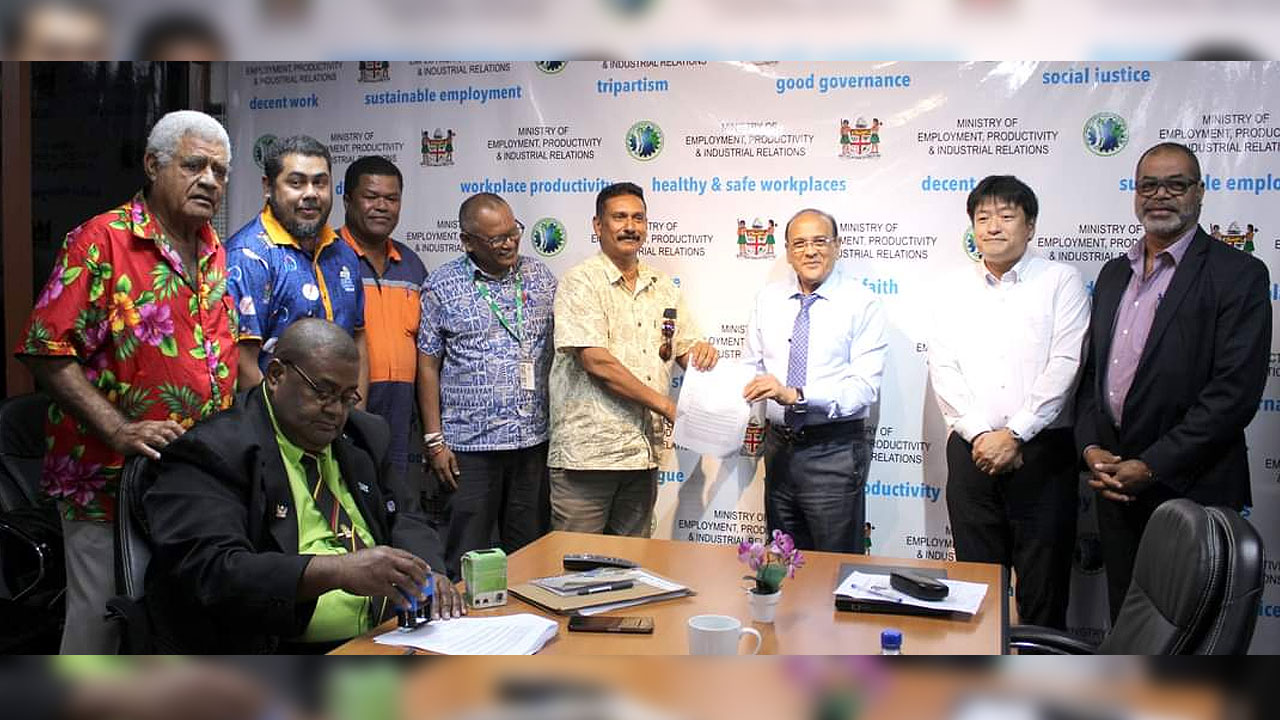 [Source: Supplied]
The intervention of the Mediation Services of the Ministry of Employment resulted in a successful resolution of an employment dispute between Energy Fiji Limited and the Construction, Energy and Timber Workers Union of Fiji.
Following intensive negotiations, an agreement has been reached between the two parties over the Union Log of Claims.
These include an increase in wages, salary and allowances, and back payment from January 1st.
Article continues after advertisement
The Mediation proceedings which commenced on July 18th over six sessions of negotiations concluded successfully with an agreement signed yesterday.
Through the mediation process, both the EFL and CETWUF were able to engage in open and constructive discussions to address the core issues at hand.
Despite initial differences, the mediation sessions allowed for a shared understanding of each party's concerns and interests.
This resolution of the employment dispute highlights the EFL and CETWUF's commitment to upholding fair employment practices, values of professionalism and nurturing a thriving and united workforce.
In light of this successful outcome, both parties will work together to implement the agreed-upon solutions that will benefit its workers and improve workplace productivity.
Permanent Secretary for Employment, Maritino Nemani expresses his appreciation to the EFL management and the CETWUF for their remarkable commitment to finding common ground and securing a brighter future for the organization.