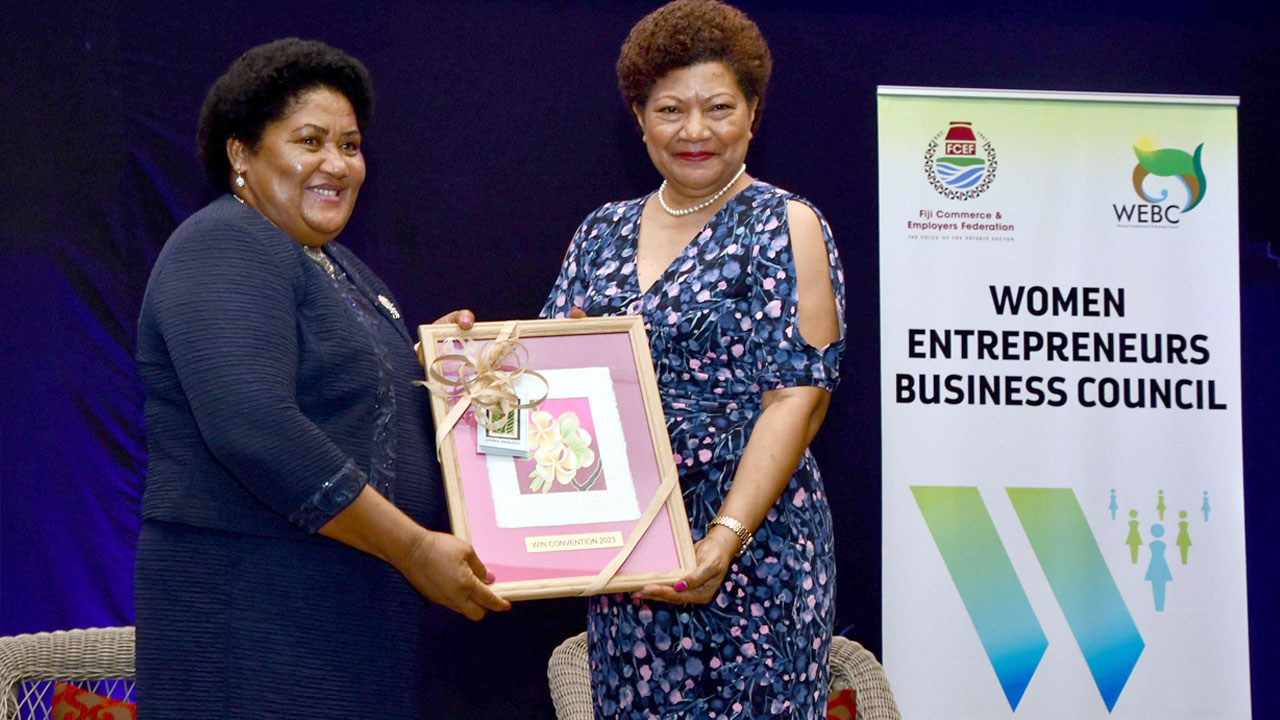 [Source: Fiji Government/ Facebook]
Attendants at the Women Invigorating the Nation Convention in Suva over the past two days have been commended for investing in their personal development.
Speaking at the convention's closing dinner last night, chief guest and First Lady Adi Filomena Katonivere acknowledged the Women Entrepreneurs & Business Council, stakeholders and sponsors of the event for their positive impact in the lives of female entrepreneurs in Fiji.
"I am sure that all of you have had a fruitful two days of learning and networking which is no doubt much-needed value-added to your respective businesses and careers. I am very excited for what the future holds for women entrepreneurs in this country, especially with WEBC leading the way in supporting women across all sectors from the informal to micro and corporate level women leaders."
Article continues after advertisement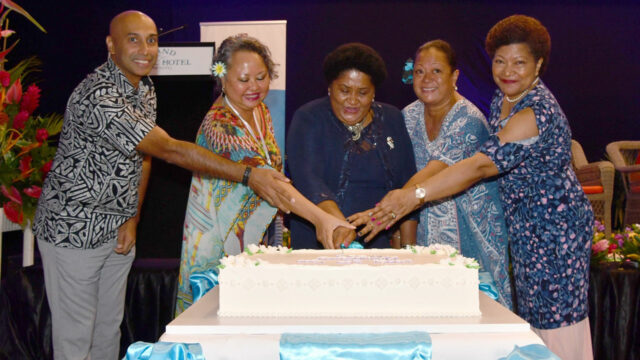 [Source: Fiji Government/ Facebook]
Over 200 women attended the WIN convention, which aims to empower women in business.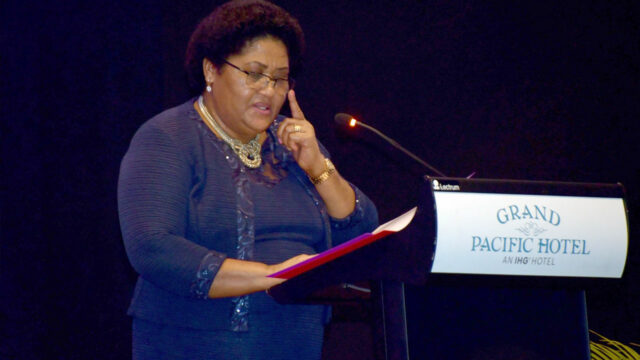 [Source: Fiji Government/ Facebook]