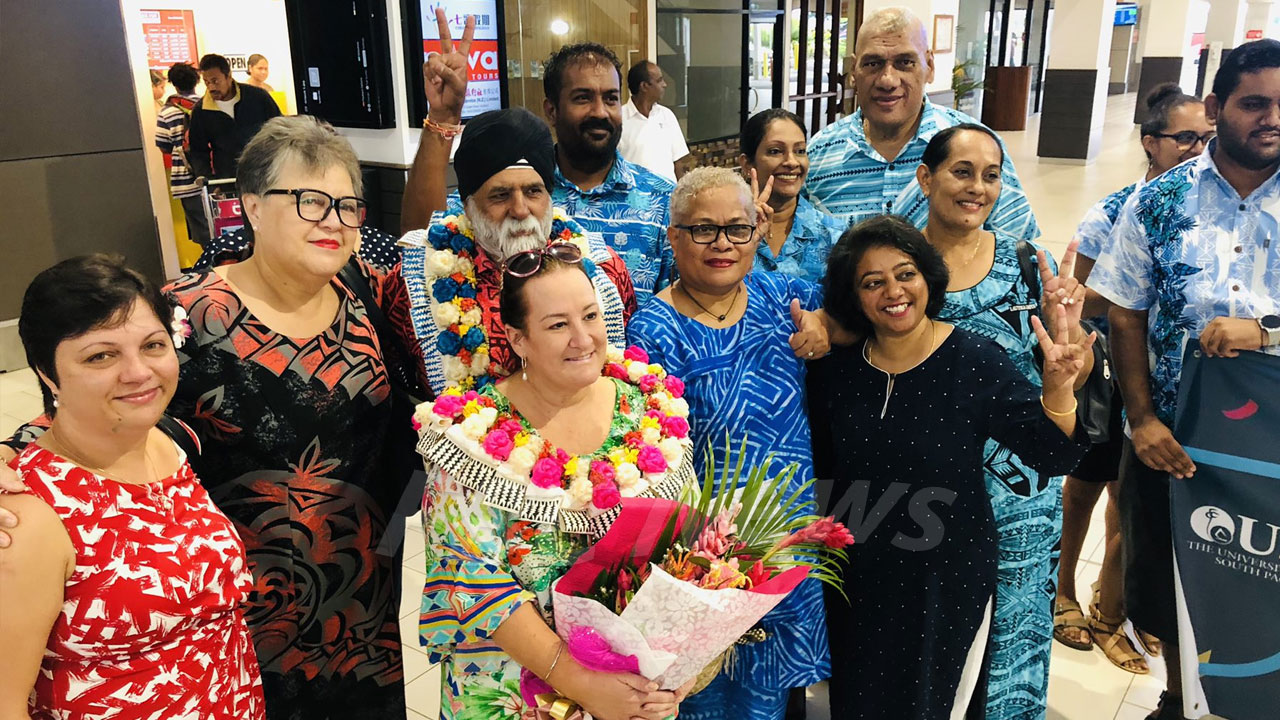 Professor Pal Ahluwalia (red shirt) amongst the students and staff that welcomed him this morning at the Nadi International Airport.
University of the South Pacific's Vice Chancellor and President, Professor Pal Ahluwalia, says he has forgiven those who were involved in his deportation in 2021.
Prof. Ahluwalia and his wife, Sandra Price, were removed from their home in February 2021 and driven to the Nadi International Airport before being put on a flight to Australia.
While returning to Fiji this morning, since the then government issued a prohibition order against him and his wife, Professor Ahluwalia says the support shown towards them has been humbling.
Article continues after advertisement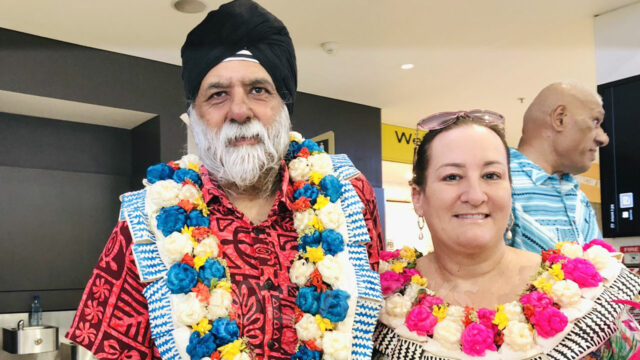 He says walking out of the arrivals area at the Nadi Airport and seeing the welcome reception made him emotional.
"It was just so beautiful to see our staff how much they fought and the fight was not just for me, the fight was for a bigger cause and they all came together realizing that I'm just a catalyst and there were bigger things they really wanted to change."
Professor Ahluwalia says he has also forgiven all those who wronged him two years ago while he was in Fiji.
"I have already forgiven people; I wouldn't be here if I didn't forgive people for what they did." They have to deal with their maker just like I have to deal with my maker. I have no vengeance or vendetta, but if they have done something with the law, that's the law's business, not mine."
He says the next few days will be about meeting as many people as possible and visiting the campus.
According to Prof. Ahluwalia, with the government restoring their grant, he will be working with his senior management to get the best outcome for the students.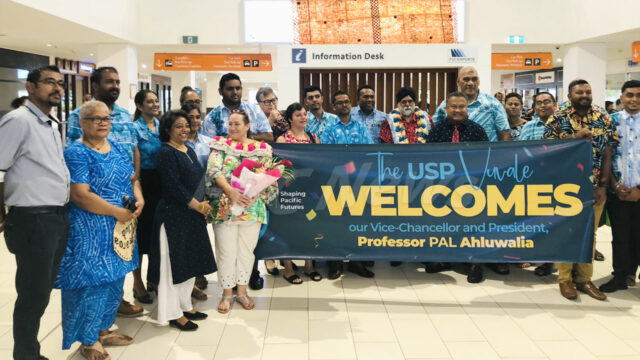 Professor Ahluwalia will attend several events and meetings, including the Thanksgiving Service, the launch of the Alumni Relationship Management Service, and the welcoming of international students.
Prime Minister Sitiveni Rabuka in December removed the prohibition order to ensure the exiled USP Vice-Chancellor was free to return to Fiji.
He has been working out of the Samoa Campus in Alafua since December 2021.