News
Government commends MOG report
February 22, 2019 7:21 am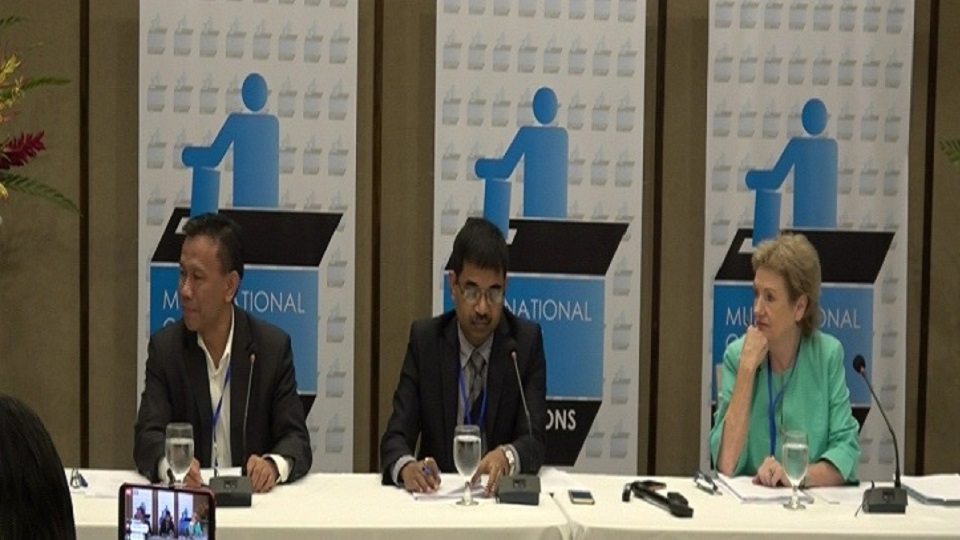 The government has welcomed the report from the Multinational Observer Group (MOG) that deemed our 2018 General Election fully credible.
Attorney General Aiyaz Sayed-Khaiyum says this is an accurate representation of the genuine will of all Fijians.
He says this finding represents another historic occasion in our young democracy after Fiji successfully met the high bar set by the free and fair General Election in 2014.
Article continues after advertisement
Sayed-Khaiyum adds free, fair and credible elections are the heart and soul of a truly democratic system and it should be a point of pride for every Fijian that Fiji has once again held an election that has met high international standards and that has delivered a government freely chosen by the majority of Fijians.
While acknowledging the MOG, the Attorney General says the MOG's mandate was clear and transparent, as they delivered an independent, professional, and thorough assessment of our 2018 Election.
He says the government has invested historic levels of funding towards the Fijian Elections Office and the Electoral Commission in the interest of enhancing Fiji's electoral democracy.
The findings of the MOG are a well-deserved validation of the hard work of the leadership and staff of the FEO and the Electoral Commission in delivering an election that has met high international standards in fairness and credibility.
Sayed-Khaiyum says the MOG findings stand as yet another proud affirmation of the electoral system set out under the Fijian Constitution.
He adds the MOG Report also recognized the removal of ethnic voting blocs and the establishment of a single voter registration system as key moves to align Fiji with international best practice.
The MOG report put forward a number of worthwhile recommendations which the Government will consider.
As per practice, the MOG Report will be tabled before Parliament.
The Attorney General says a ministerial statement on the full contents of the report will be delivered in parliament in the next parliament session.
Keep Connected With The Latest News, Weather, And Sports on Fiji's Best Radio stations.