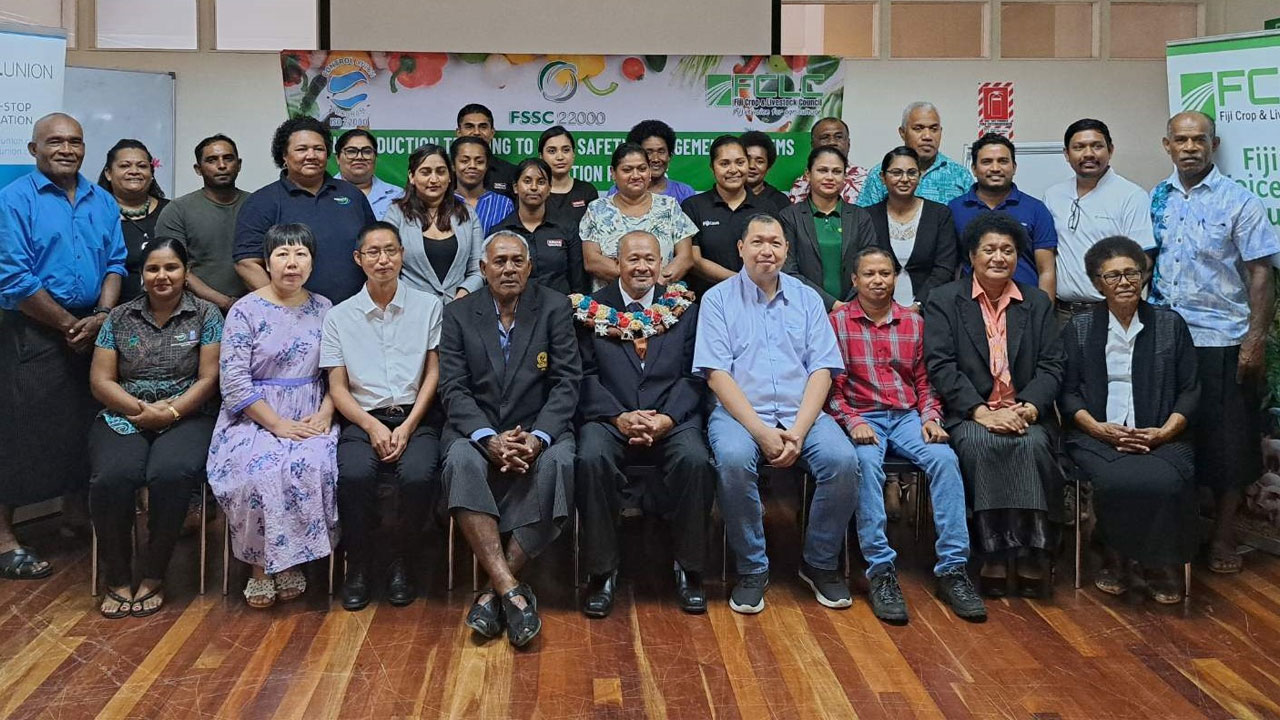 [Source: Ministry of Agriculture and Waterways Fiji/ Facebook]
Permanent Secretary for Agriculture, Dr Andrew Tukana has urged food industry stakeholders to work together to elevate our food safety standards.
Dr Tukana also urged these stakeholders who were part of the Food Training Workshop recently held in Suva, that they should commit to protect public health, and foster prosperity among farmers.
The workshop was designed to empower participants with knowledge, skills and tools to address the challenges faced by Fiji's food industry.
Article continues after advertisement
It was organized by Fiji Crop and Livestock Council with the Danish based Control Union.
FCLC Chief Executive, Jiu Daunivalu, says by raising the bar of food safety practices, this training aims to create a positive impact on public health.
She adds this will also elevate the industry's standing in both domestic and international markets.
More than 35 representatives from the food industry attended the workshop.
The workshop is part of the commercialization process within agriculture, a responsibility that FCLC has been mandated by Government.