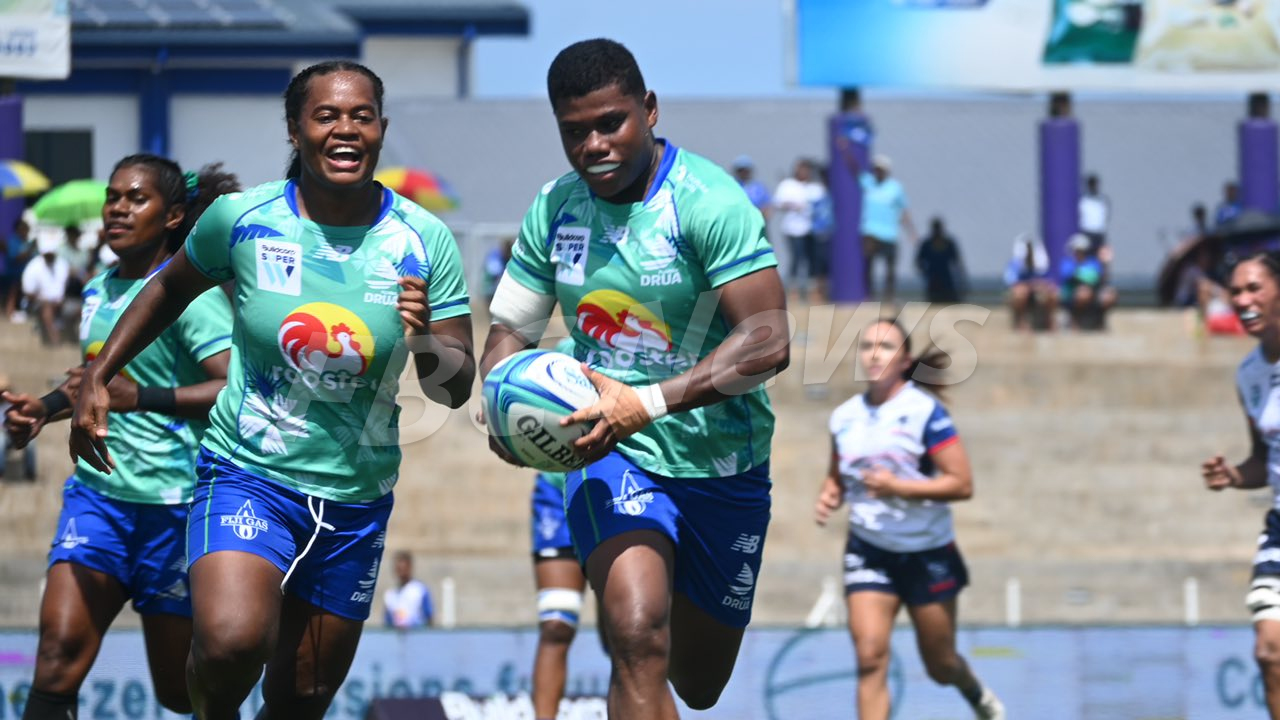 Fijiana Drua at the HFC Bank stadium today
The Rooster Chicken Fijiana Drua continues its winning run in Super W thumping the Rebels 39-12.
The Fijiana Drua were simply too good for the visitors as they ran in seven tries in hot conditions at the HFC Bank Stadium.
This is also their second win at home.
Article continues after advertisement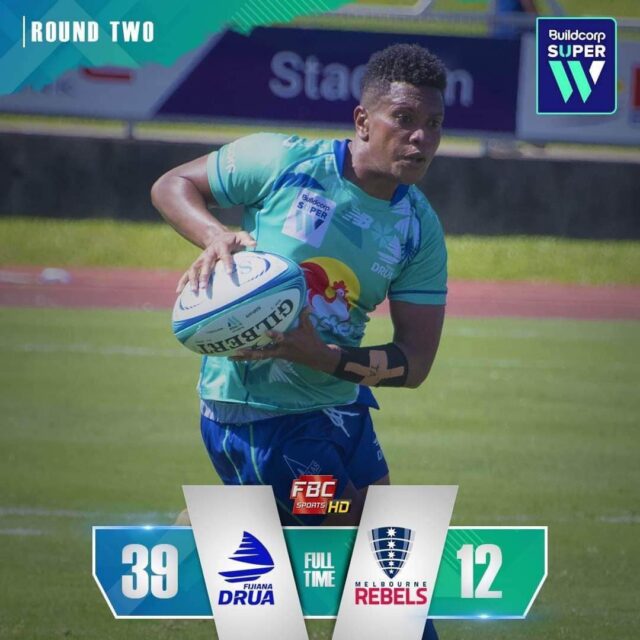 Fijian Drua at the HFC Bank Stadium with their second win at their home game 
After a scrappy start, the Fijiana Drua got their act together and was able to score from a well executed line-out set piece.
Vitalina Naikore got her name on the board in the 5th minute for the first try of the match.
The Vanua Levu lass got her double six minutes later following another set-piece play from the Drua.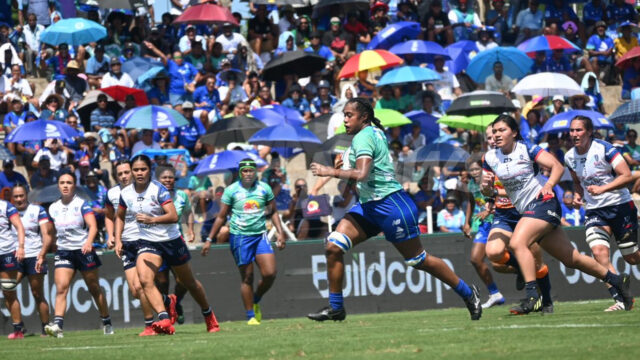 Fijiana in action at the HFC Bank stadium 
A short pass to Vani Arei saw her run a straight line through, exposing the Rebels napping defense and Naikore was there to finish the job for a 10-0 lead.
Their third try came from a similar piece of play, this time with Ana Korovata making a break.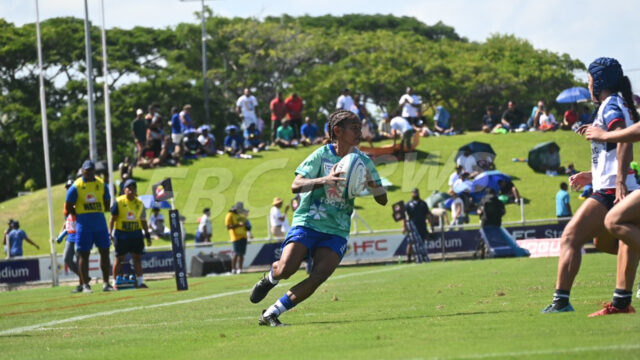 Fijiana Game at the HFC Bank stadium today 
Korovata was brought down meters short of the tryline but she managed to offload in time for Ani Mei to cross over near the sticks.
The Drua's offload game was on show- with sleek hands and good timing, they were in again for their fourth try through Arei.
Fijiana was simply running over the visitors and former Nadroga winger Adita Milinia showed her physicality, brushing off numerous defenders to score their fifth try.
Fijiana led 29-0 at the break.
Arei went in for her second minutes into the start of the second spell to put the Drua further in front and the results were put beyond doubt when hooker Litia Marama crashed over at the corner for their 7th try.
The Rebels finally answered back after a good phase of play through Fijian Laeima Bosenavulagi.
They were in again eight minutes from time with a well-shifted team play that saw Mia-Rae Clifford score their second try.