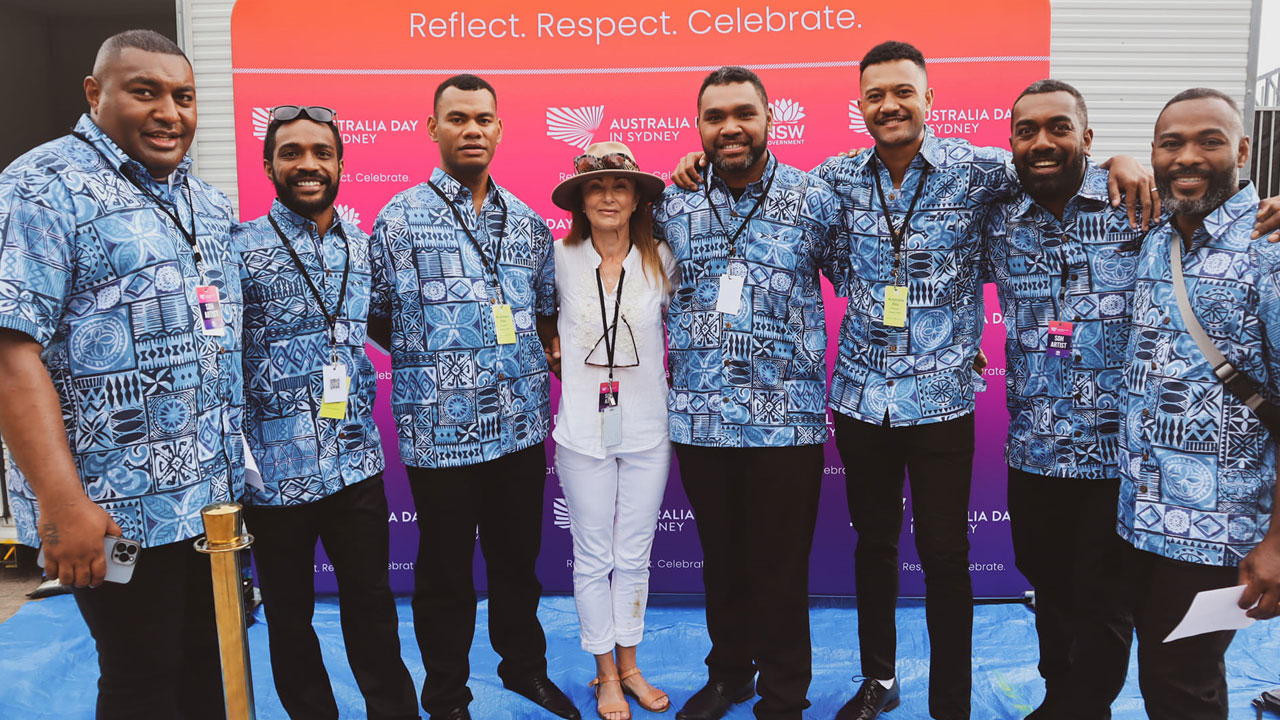 [Photo: Supplied]
Singing in front of thousands of people during the Australian Day celebrations will forever be etched in the mind of Apenisa Marau.
The 27-year-old of Sawaieke, Gau, was among seven Fijians who sang the famous Fijian gospel hymn, "Eda sa qaqa" during the event on Thursday, in honor of their heroic efforts in assisting residents of Lismore during a flood last year.
Marau, a Pacific Labour Scheme worker, was part of the 45 Fijians who helped in the rescue and clean-up effort and says the entire experience has been eye-opening.
Article continues after advertisement
"No one thought that just because we helped out in the flood, we would end up performing in front of millions. There are just no words to describe it. One thing we can say is that we are so blessed to have such an opportunity."
Meanwhile Lautoka resident, Joji Rokosuka, was also among the group which sang at the Australia Day celebration and says he enjoyed the experience.
"It was really exhilarating, I was quite nervous. Even standing in front of the stage, in front of thousands of people. When we were doing the practice, there weren't much people there, but when we came out for the actual performance, there were thousands of people there, our knees were shaking but overall, we really enjoyed it and it was such an honorable experience."
Marau says the group is honored to have represented their families and be ambassadors of the true Fijian way of caring and loving.
Other Fijians who performed with Marau and Rokosuka include Viliame Tuitoga, Sekove Tuirabe, Avesi Kalokalo, Josua Tawakedrau and Seru Matailakeba.