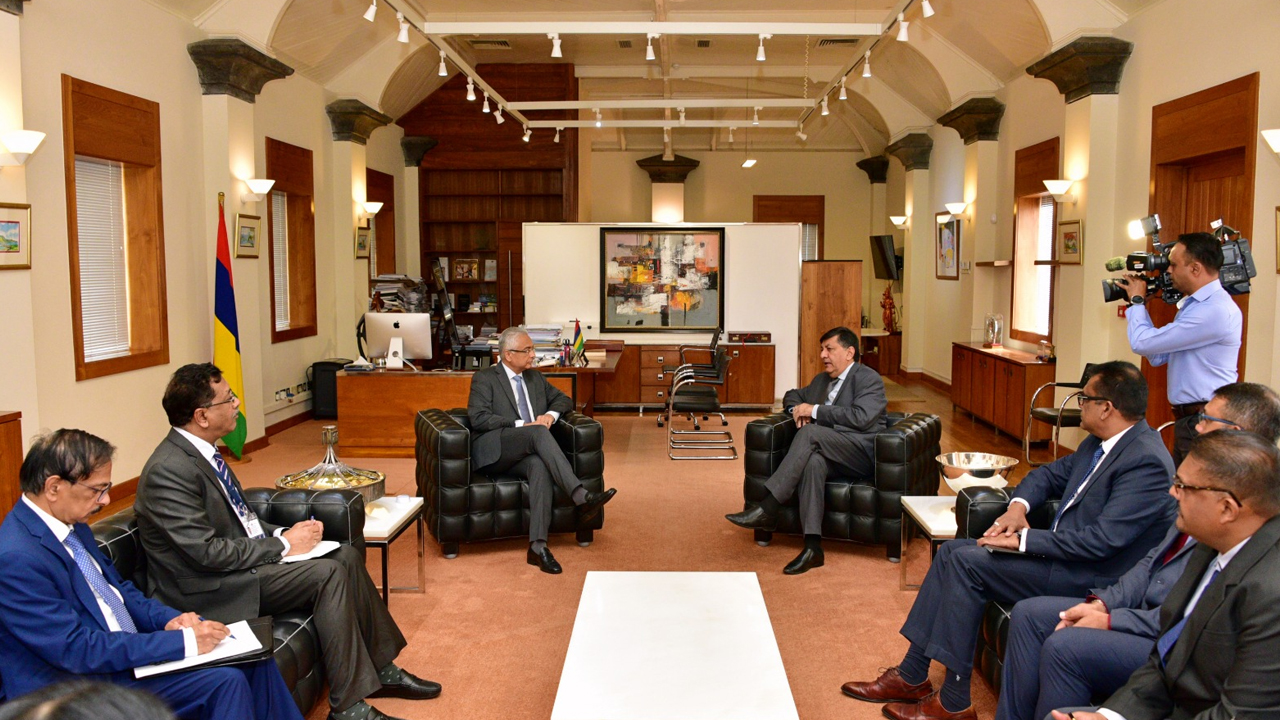 [Source: Fiji Government/Facebook]
Fiji and Mauritius, being small island states, can have exchanges in matters relating to the sugar industry, such as the sharing of expertise, trainings, schemes, and subsidies to establish best practices.
This has been highlighted during the meeting between Minister for Multi Ethnic Affairs and Sugar Industry Charan Jeath Singh and Minister of Agro-Industry and Food Security of the Republic of Mauritius Maneesh Gobin.
The meeting focused on the development of the sugar and agro-based industries, the future of the sugar industry, value addition, research, and developments.
Article continues after advertisement

[ Source : Fiji Government/Facebook ]
Minister Gobin discussed some strategic approaches adopted to overcome challenges such as the expiration of the European Union's preferential price for the African, Caribbean and Pacific Group of States.

[ Source : Fiji Government/Facebook ]
Both ministers also highlighted the mutual cooperation between Fiji and Mauritius.
Singh says that Fiji is looking forward to working with the Republic of Mauritius to develop learnings and better approaches to growing the sugar industry.