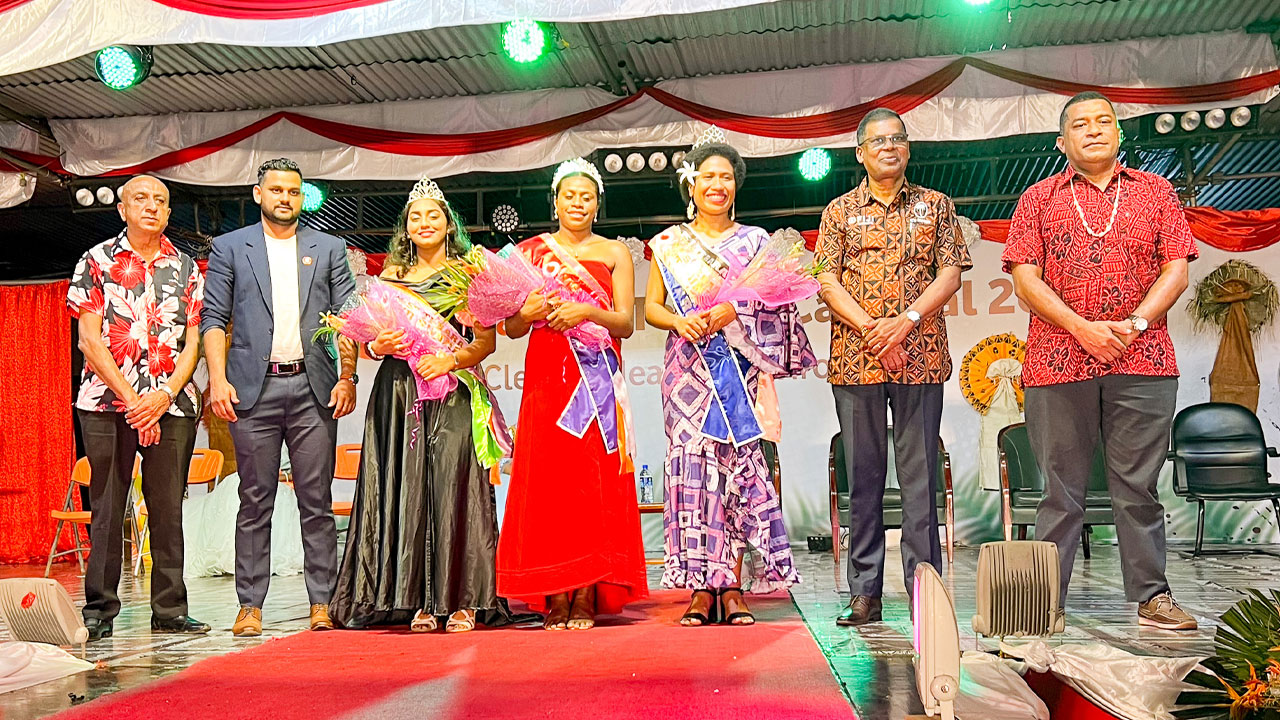 [Source: Fiji Government/ Facebook]
Deputy Prime Minister Professor Biman Prasad has praised contestants who participated at the Tebara Festival for forging unity.
Speaking at the festival's closing, Prasad says these young men and women used their talents and their knowledge to bring people together.
The Deputy Prime Minister says festivals are a time for bringing people together.
Article continues after advertisement
"It is a time of sharing with one another your joy, your contribution, and your effort to not only be part of a celebration but also use the occasion to raise funds that serve and help our communities."
Prasad says the government is pleased to note the contribution the Tebara committee has been making.
He adds that the government will work closely with festival committees as it believes that working together will bring about unity.
He lauded the Tebara Festival for its role in fostering diversity and unity and strengthening bonds within the Nausori community.
Awards
Ms. Photogenic:
Ms. Taras Supermarket – Vaseva Rabo
Ms. Social Media:
Ms. Nausori Plaza – Ana Lule Raogo
Best Dress:
Ms. Nausori Town Council – Ana Lule Raogo
Best Sarong:
Ms. Nausori Town Council – Ana Lule Raogo
Best Personality:
Ms. Taras Supermarket – Vasenai Rabo
Best Talent:
Ms. Taras Supermarket – Vasenai Raboc
Best Research Topic:
Ms. Pak N Save Supermarket – Faaizah Shahina
Best Traditional Attire:
Ms Tara Supermarket – Vaseva Rabo
2nd Runner Up:
Ms. Pak N Save Supermarket – Faaizah Shahina
1st Runner Up:
Ms. Nausori Town Council – Ana Lule Raogo
Ms. Charity:
Ms. Taras Supermarket – Vaseva Rabo
Ms. Vodafone Tebara 2023 Carnival Queen:
Ms. Taras Supermarket – Vaseva Rabo