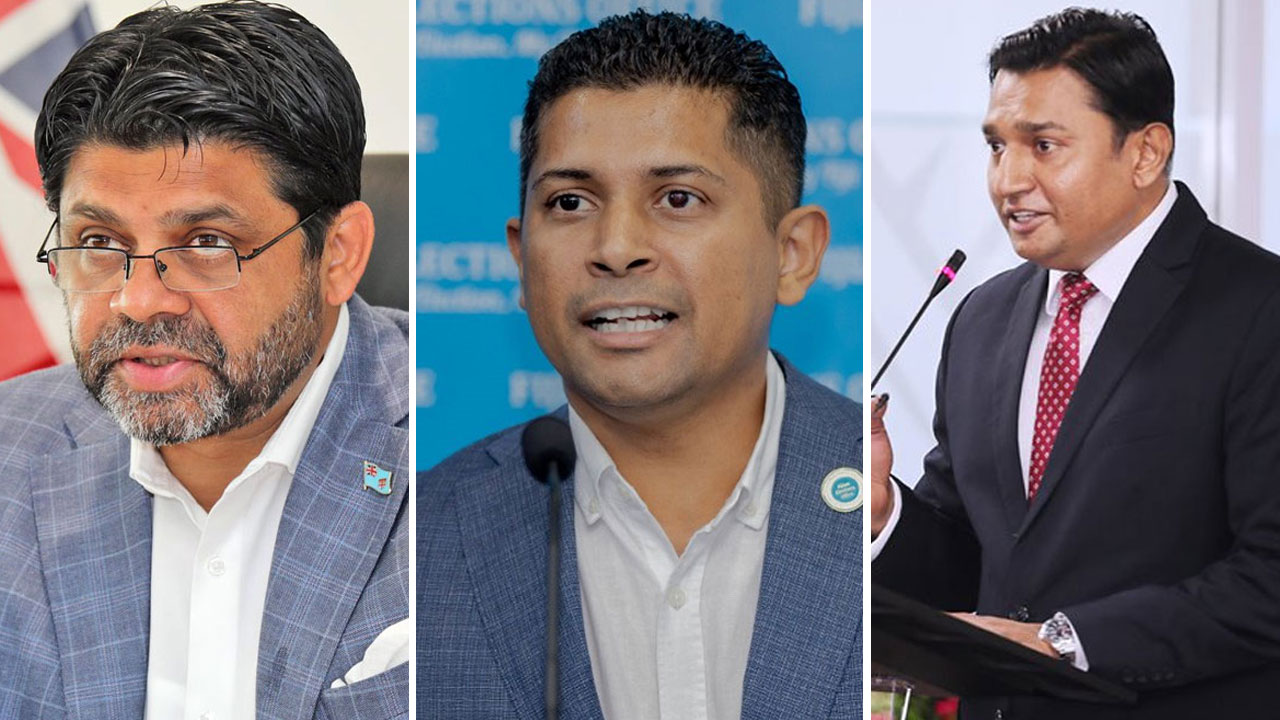 Aiyaz Sayed-Khaiyum, Mohammed Saneem and Rashmi Aslam.
The Fijian Elections Office says it no longer has confidence in the Fiji Independent Commission against Corruption Commissioner Rashmi Aslam.
This is why FEO has lodged an additional complaint against Saneem and the former Attorney General, Aiyaz Sayed-Khaiyum with the Police.
In a statement, the FEO says they have lodged a complaint with President Ratu Wiliame Katonivere against Aslam for failing to declare a conflict of interest he may have with the former Supervisor of Elections Mohammed Saneem.
Article continues after advertisement
According to the FEO, it is obvious from this conflict of interest that the FEO's complaint against Saneem could be compromised, and this is evident when comparing the timeframe of investigations of complaints lodged by Saneem against political parties and their candidates in previous years to the timeframe of investigations of complaints lodged against Saneem.
This is on allegations of bribery, receiving a corrupting benefit and abuse of office.
These are in reference to Saneem's remuneration being reviewed and approved after one and a half years on his new contract.
The amendments to his contract included salary increments which included backdating it to the preceding one and a half years, Government agreeing to pay his tax due on the back pay.
It also includes payment of election readiness and post-election bonus,
Saneem's family's relocation overseas and associated travel and accommodation costs were paid for by the FEO for three months prior to the election.
The FEO says these benefits given to Saneem through remunerations and allowances were paid out to him during the campaign period of the 2022 General Election.
The FEO has referred this matter to the Fiji Police Force for further investigation.