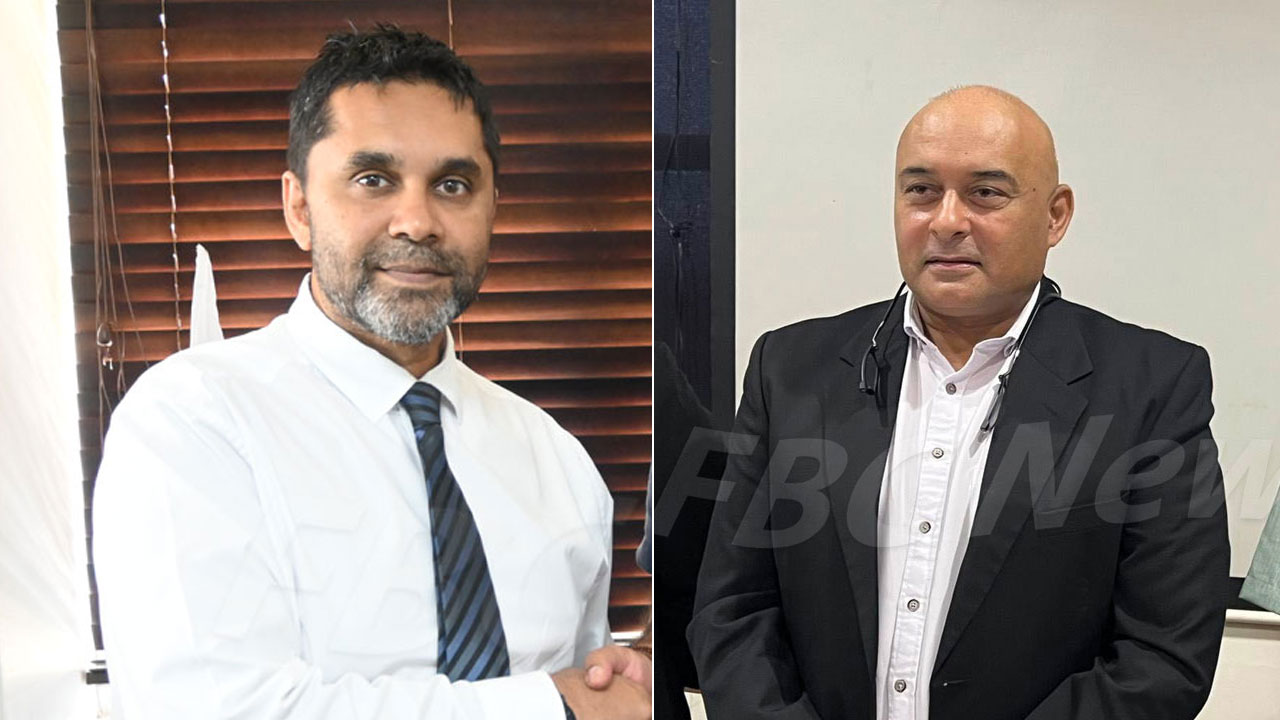 Riyaz Sayed-Khaiyum [left] and Ajay Amrit
The new Fijian Broadcasting Corporation board has revealed that the ousted CEO, Riyaz Sayed-Khaiyum, was getting an estimated $32,000 per month in salary and other benefits.
Board chair, Ajay Amrit says this is surprising, as most people in Fiji are not even earning this much per annum.
Amrit adds that Sayed-Khaiyum also received an annual bonus of $25,000 last year, way more than what other FBC employees received.
Article continues after advertisement
"So what I'm working on is facts, with benefits the former CEO who was terminated today was earning approximately $32,000 a month, number two, with the figures that we've been given since his time in office, he has received approximately $93 million in terms of PSB – he says fees, I say grant."
The board says it will also investigate the chain of command that the former board adhered to before any financial payouts were made.
The chair adds that they are gradually making their way through the financial reports and will share these findings with the relevant authorities.