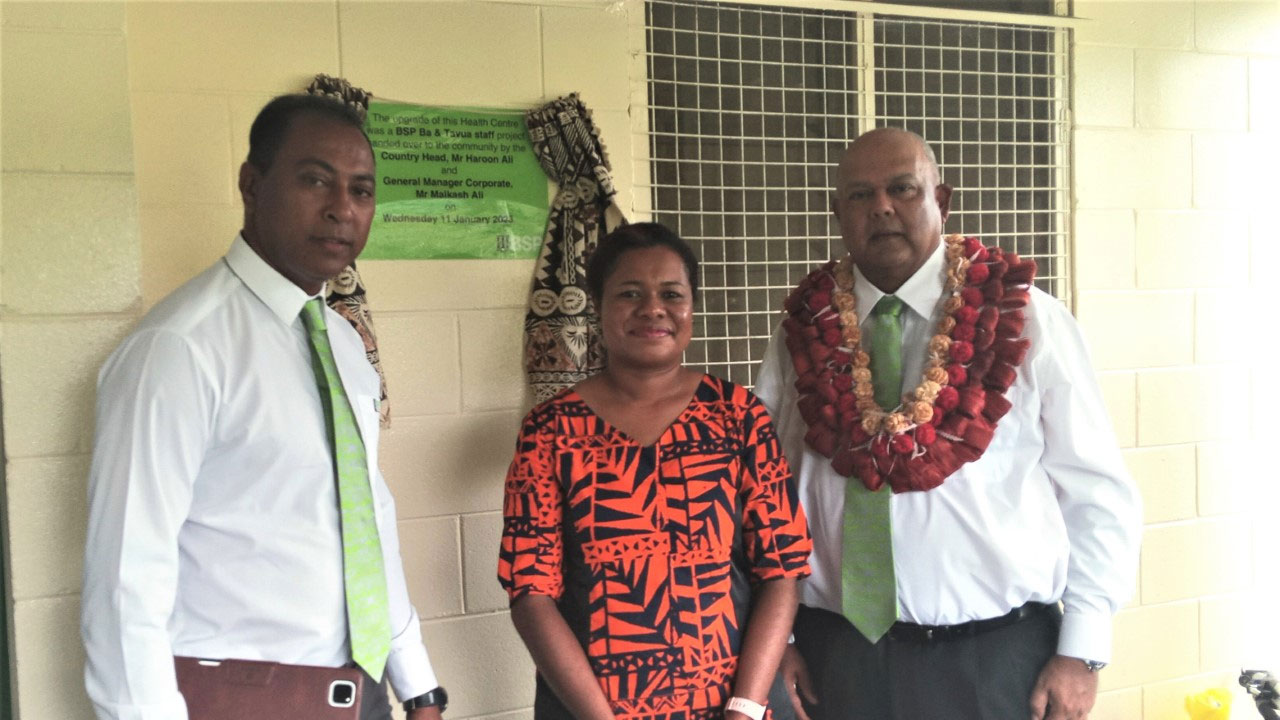 [Photo Supplied]
The BSP Financial Group Limited has completed its latest Branch Community Project by constructing a sheltered patient waiting area and carrying out other maintenance at the Namau Nursing Station.
This was a project chosen by its Ba and Tavua branch staff in consultation with the Ministry of Health.
BSP Country Head, Haroon Ali says once the community project was approved, staff from Ba and Tavua branches mobilised to deliver the new sheltered waiting area, upgraded the ablution blocks and also installed water tanks to allow the facility to operate when supply was disrupted.
Article continues after advertisement
Ali says while they strive for business excellence to meet shareholder expectations, they also recognise their responsibility to give back to the Community and Vanua they serve.
Senior Medical Officer Ba, Dr. Emali Tuirara acknowledged BSP for its contribution saying the assistance will make a difference in their patient's service experience.
The Namau Nursing station serves 3,000 residents spread across several villages and settlements who are primarily engaged in agriculture and livestock farming.
Since 2009, BSP has invested over $10m back into Fijian communities in the areas of health, education, sports, and the environment and improving the livelihoods of rural communities.