Education
Australian PM commends FNU and APTC partnership
January 19, 2019 11:08 am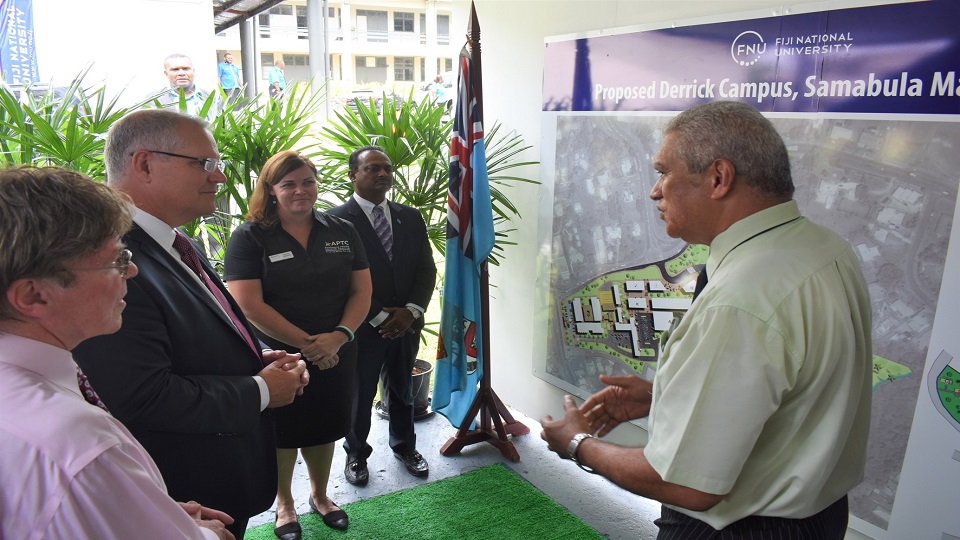 Australian Prime Minister Scott Morrison commended the Fiji National University for its partnership with the Australia Pacific Training Coalition to provide training for people in the region.
Morrison visited FNU's Derrick Campus in Samabula, Suva yesterday to meet with APTC students undertaking a Refrigeration and Air-Conditioning training course.
The PM and the Assistant Minister for International Development and the Pacific, Anne Rushton were impressed with the developments between the two institutions.
During the visit, PM Morrison was provided an overview of the Campus Master Plan and brief of the two institution's partnership.
The Master Plan caters for an extended space to provide APTC with more facilities to conduct its training programmes.
FNU's Acting Vice Chancellor, Professor James Pounder the University is looking at having joint programmes with APTC where the qualifications will be jointly branded.
FNU and APTC have a working partnership which allows APTC to conduct specialized short course training in designated workshops.