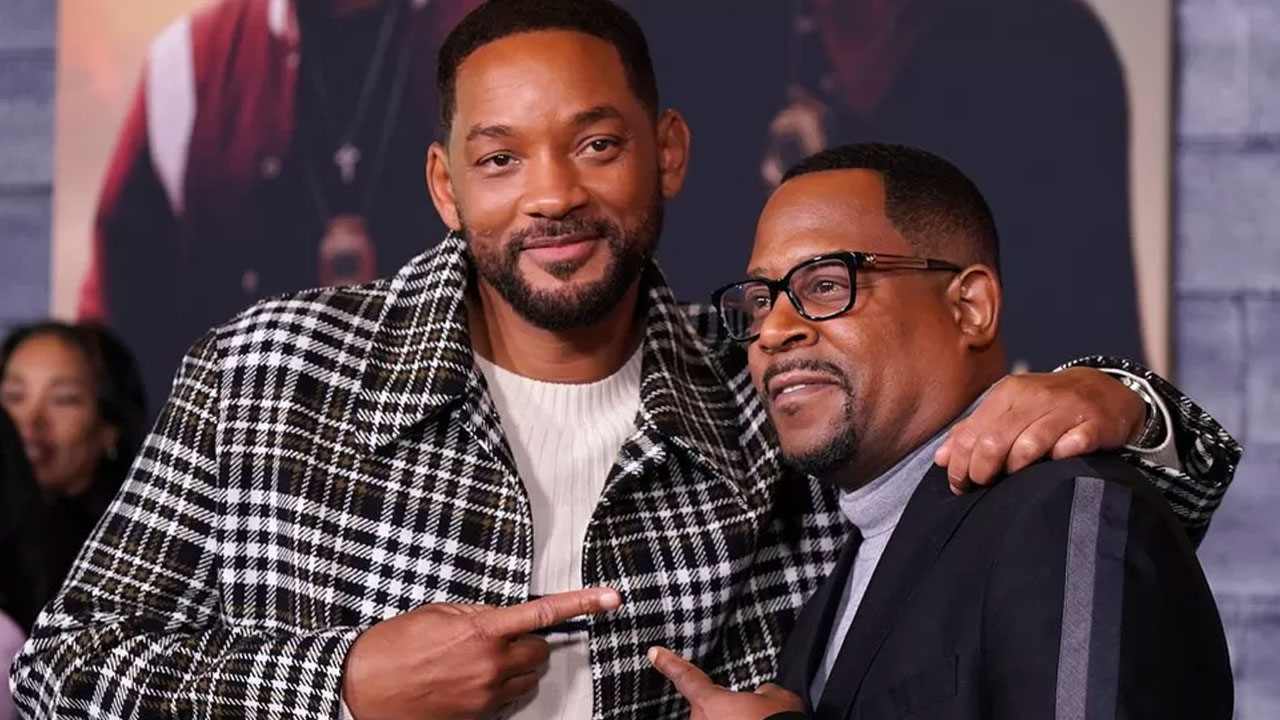 Will Smith and Martin Lawrence and pictured at the premiere of the third Bad Boys movie in 2020. [Source: BBC]
Will Smith has confirmed a fourth film in the Bad Boys franchise will go ahead, almost a year after he famously slapped Chris Rock at the Oscars.
The pair's altercation last March prompted speculation about Smith's future as a box-office attraction.
It particularly cast doubt over the status of Bad Boys 4, which Sony had already announced was in development.
Article continues after advertisement
However, it will now move forward and comes after Smith was recently seen in the lead role in Apple's Emancipation.
Although that movie only had a short cinema run and has been overlooked at this year's Oscars, the limited public backlash to its release may have reassured other studios that Smith's image can be gradually rehabilitated.
The fourth Bad Boys film was announced by Smith with an Instagram video, which saw him reunite with Lawrence and deliver their catchphrase "bad boys for life".
The video follows Smith as he drives to Lawrence's home, telling his followers: "Yo, I've got an announcement, y'all better stop scrolling."
The opening bars of Shake Ya Tailfeather by Nelly, P Diddy and Murphy Lee, from the soundtrack of 2003's Bad Boys II, can be heard in the background.
Arriving at Lawrence's door, the duo announced that the fourth film is officially on the way. "It's about that time!" Lawrence shouts.
The pair are seen joking that they should not have wasted the Bad Boys For Life title on the third film, as they could have saved it to be a pun for use on the fourth film.
The currently untitled sequel will be directed by the same duo who made the scrapped Batgirl film.
Adil El Arbi and Bilall Fallah have already directed one previous film in the franchise – 2020's Bad Boys For Life.
That instalment was one of the last successful blockbusters before the Covid pandemic, taking $426m (£346m) at the box office.
Last summer, Lawrence played down the suggestion that the next instalment may be called off. "We've got one more at least," he told Ebony.
Reflecting on the franchise overall, he said: "It was big. For us to come together and prove that we can deliver, and we can pull people into the box office – that two Black stars, two sitcom stars, could make money at the box office [was huge]."
The original Bad Boys film earned $141m (£114m) worldwide in 1995, while the 2003 sequel Bad Boys II took $273m (£222m).
The third film, Bad Boys For Life, outperformed the previous two entries combined at the box office – although part of that can be attributed to the price inflation of cinema tickets in the intervening 17 years.