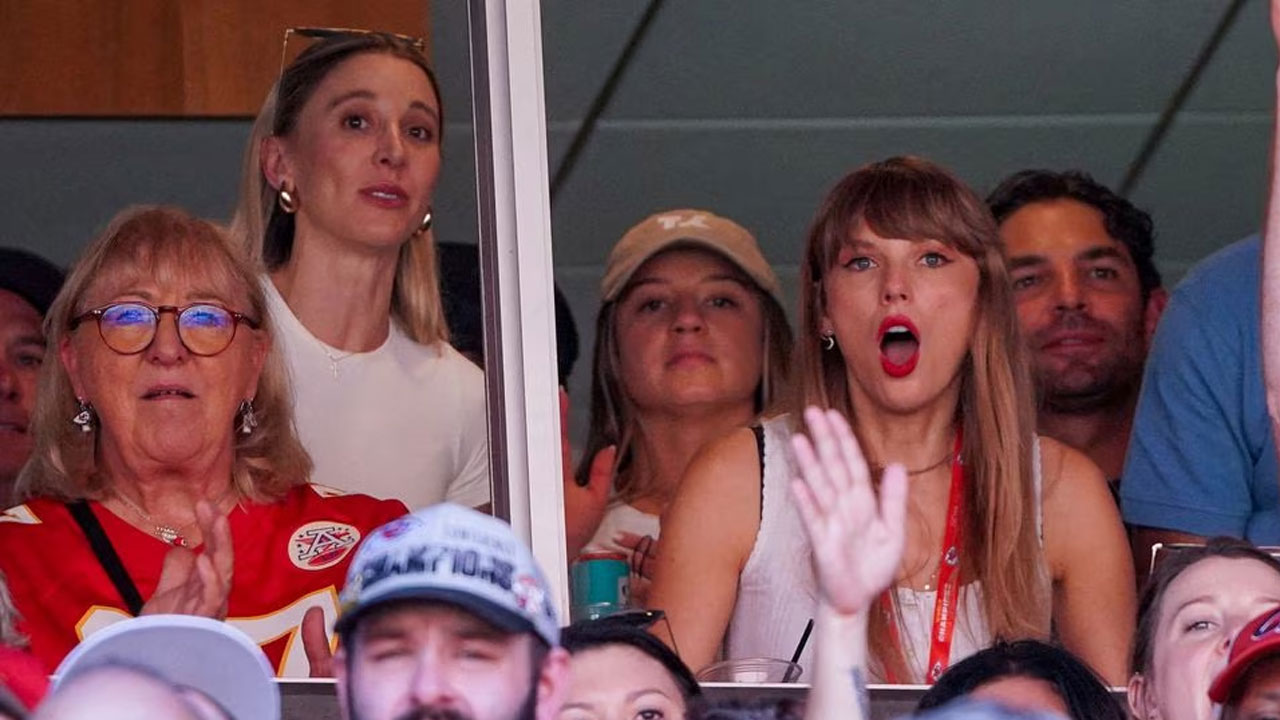 [Source: Reuters]
The "Swift Effect" will be in full force when the Super Bowl champion Kansas City Chiefs travel to New York on Sunday, as a connection between pop music phenomenon Taylor Swift and NFL tight end Travis Kelce has sent fans into a frenzy.
The rumored relationship marks a collision between two of the most powerful forces in American pop culture, the juggernaut Swift in the middle of her record-breaking "Eras Tour", and the National Football League.
The pairing seemed all but confirmed when Swift showed up in Travis Kelce's suite at Arrowhead stadium on Sunday, where she cheered wildly as the tight end caught a three-yard touchdown pass in a 41-10 drubbing of the Chicago Bears.
Article continues after advertisement
Her appearance set social media ablaze as fans dissected Swift's every behavior, from her banter with Kelce's mom, Donna, to the sauces she paired with a mid-game chicken finger snack. The television broadcast of the game even replayed Swift's celebrations in slow motion.
Fans are now hoping to say "Welcome to New York" – or rather, East Rutherford, New Jersey – when the Chiefs take on the host Jets, as rumors swirl that Swift may make a repeat appearance.
"She has owned the live event industry over the past year and continues to as her tour continues," Adam Budelli, spokesperson for ticket resale platform StubHub, told Reuters.
"Matched with the NFL, which we all know is driving the biggest TV ratings and interest across the entire sports landscape… I don't want to call it a marriage, but clearly a match made in heaven for the short term, from a media standpoint as well as even (a) ticketing story."