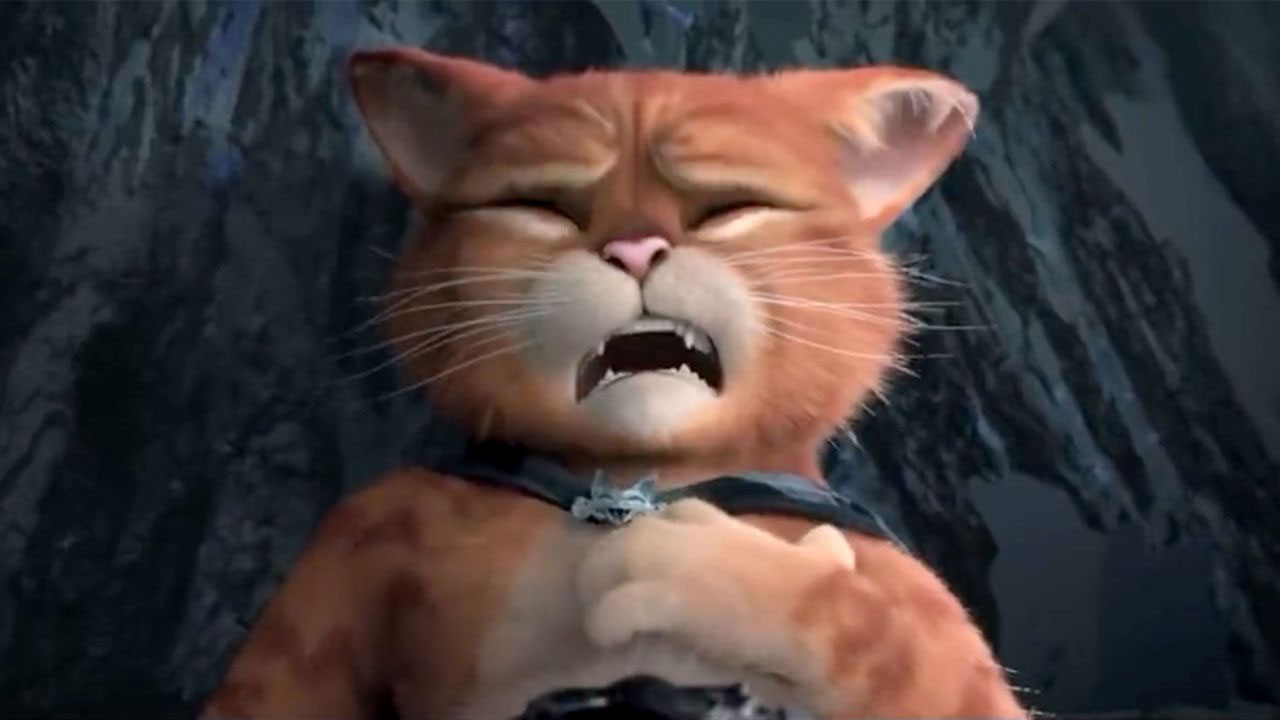 A scene from "Puss in Boots: The Last Wish" shows the titular cat having a panic attack. [Source: CNN News]
One of the most stirring and resonant sequences in a film this awards season comes from an unlikely source: "Puss in Boots: The Last Wish."
The DreamWorks film, a sequel to a spinoff of "Shrek," follows the titular feline as he attempts to restore eight of the nine lives he's spent.
He spends most of the film committing acts of daring with panache and charm to spare, as audiences have come to expect from Puss in Boots.
Article continues after advertisement
But during one crucial sequence, Puss loses faith, and panic and fear threaten to consume him.
Puss slumps against a tree in a forest, huffing and puffing. His rapid heartbeat drowns out any other sound in the forest where he lies. His friend, the affable therapy dog Perrito, notices Puss is in distress and lays his head on our feline hero's tummy. Puss exhales a few times, calmly pets Perrito and is able to recover.
It's a quiet, brief moment in an otherwise jovial film aimed at young viewers and families. But it's resonating with many viewers for its depiction of what it feels like to have a panic attack – and the relief of coming out the other side.
"That was one of our big goals – let's take our audience on a journey that expresses the full range of emotions of life," said Joel Crawford, director of "Puss in Boots: The Last Wish," in an interview with CNN.
There are still hard-won victories, gags and hard-earned wisdom in the film, but what lends "Puss in Boots: The Last Wish" its staying power is its heart and honesty, even in a fairy-tale setting. Psychologists spoke with CNN about why it can be impactful to see panic attacks reflected on screen – and how a bipedal, sword-carrying cat got it right.