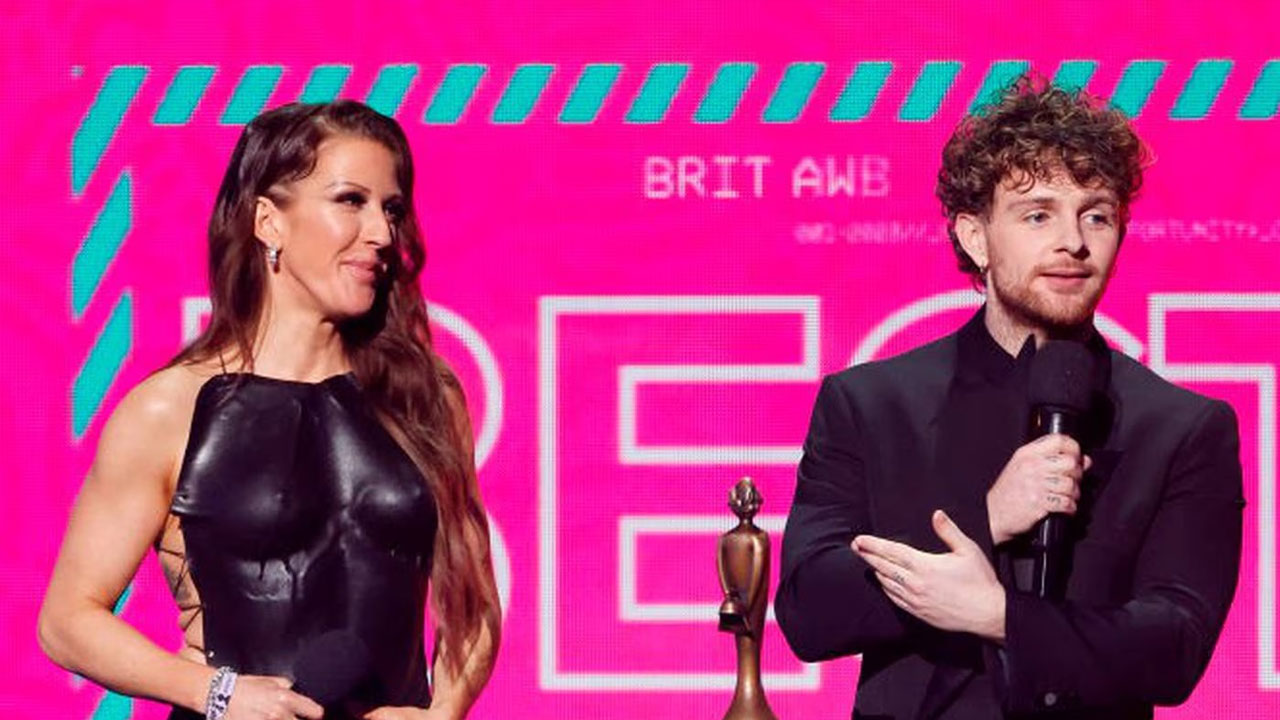 Ellie Goulding and Tom Greenan present the award for Best New Artist during The BRIT Awards 2023.
Ellie Goulding was visibly stunned when she was asked a question about her "boobs" while presenting at the Brit Awards.
The British singer, 36, took the stage with fellow musician Tom Grennan, 27, at the 43rd annual music ceremony at London's O2 Arena today, with the duo handing out the award for Best New Artist when the awkward encounter unfolded.
Grennan turned to Goulding, who was wearing a black armour corset with accentuated chest detailing, and in a seemingly ad-libbed moment, asked the star if her breasts were real.
Article continues after advertisement
"I love what you're doing [with your outfit] … They're your real boobs?" Grennan quizzed while pointing at Goulding's chest.
The Burn hitmaker stared blankly at her co-host, before uttering, "These are not … No. These are not mine. I wish. Mine are a lot further apart."
Social media has since erupted in the wake of the cringe-worthy live TV moment, exasperating that in 2023, men still deemed it appropriate to sexualise women.
The comment was particularly perplexing from Grennan, whose music video for his 2021 song Little Bit Of Love aimed to tackle "toxic masculinity".
Meanwhile, there's been mounting controversy surrounding this year's Brit awards after not a single woman was honoured in the Best Artist category.
The Brit Awards went gender-neutral in 2021 in a bid to be more inclusive, and while Adele won the gong last year, the 2023 nominations were widely considered a step back in the equality fight.
Female artists including Charlie XCX, Florence and The Machine and Mabel, were all snubbed for the Best Artist award, despite enjoying success in 2022.