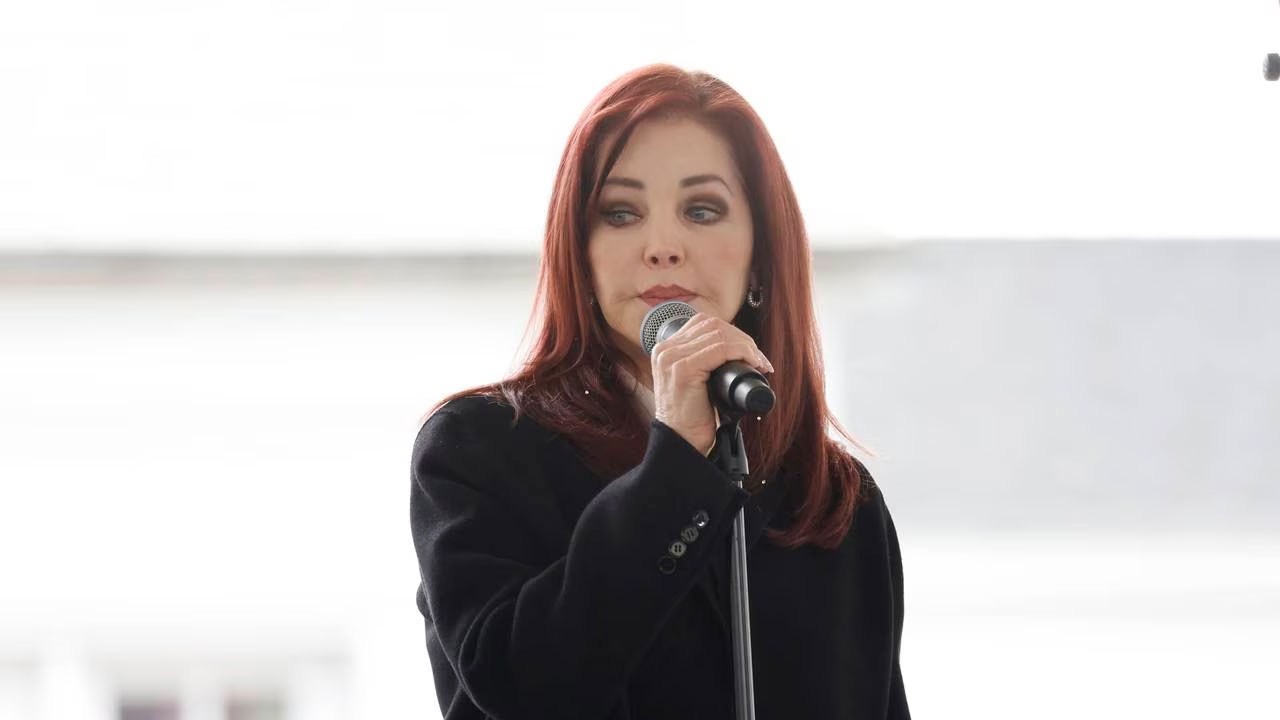 Priscilla Presley speaks at the public memorial for Lisa Marie Presley at Graceland on January 22, 2023 in Memphis, Tennessee. [Source: NZ Herald]
Priscilla Presley admits fans have helped her through "a very difficult time".
The 77-year-old star has thanked people for their condolences following the death of her daughter Lisa Marie Presley – who was honoured in a public celebration of life at Graceland in Memphis, Tennessee, on Sunday January 22 – earlier this month after suffering a cardiac arrest aged 54.
She tweeted: "Thank you all for your condolences, you have touched me with your words."
Article continues after advertisement
"It has been a very difficult time but just knowing your love is out there makes a difference."
Her comments come after she spoke at the memorial service at Graceland and delivered a message and a poem from one of her granddaughters.
She said: "I'm going to read something that my granddaughter wrote, for all of you. And this says it all."
'I have no idea how to put my mother into words. The truth is, there are too many. Lisa Marie Presley was an icon, a role model, a superhero to people all over the world.'
'But mama was my icon, my role model, my superhero, in much more ways than one.'
'Even now, I can't get across everything there is to be understood or known about her. But as she always said, I'll do my best.'"
Priscilla also read her granddaughter's poem in memory of Lisa Marie – the only child of late music legend Elvis Presley – which is titled The Old Soul.
She read: "In 1968 she entered our world, born fragile, tired, yet strong. She was delicate, but was filled with life. She always knew she wouldn't be here too long.
"Childhood passes by with a glimpse of her green eye. She then grew a family of her own. Then came her second child, leading her to suspicion. Could this be the angel who takes me home?"
"Time, of course, flew by. It was time for a tragedy. She knew it was close to the end. Survivors guilt, some would say, but a broken heart was the doing of her death."
"Now she is home where she always belonged, but my heart is missing her love. She knew that I loved her. I fear I'll never touch her. But the old soul is always with me. She doesn't drift above."
Priscilla added: "That says it all, and thank you all for being here. Our heart is broken, Lisa, and we all love you."