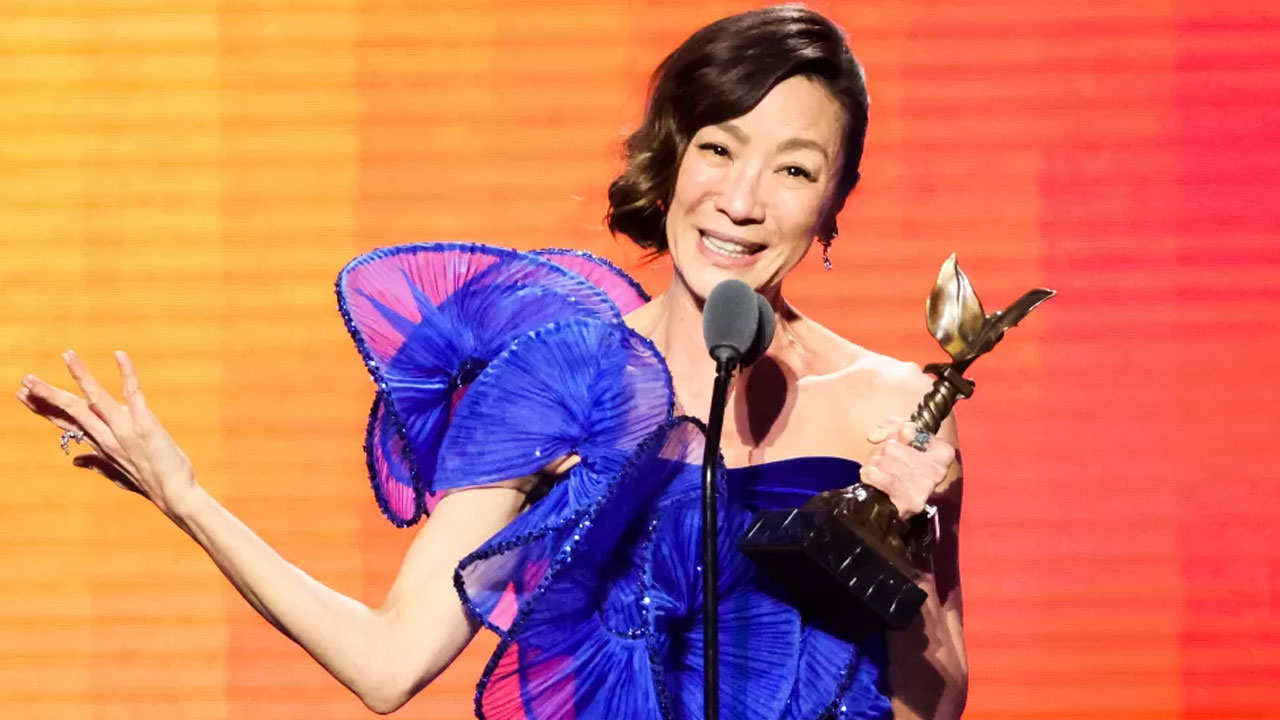 Michelle Yeoh will be hoping to repeat her best actress win from last week's Independent Spirit Awards [Source: Reuters]
All eyes will be on Hollywood later to see whether Everything Everywhere All At Once can cap its extraordinary awards season by sweeping the Oscars.
The eccentric multiverse adventure is the favourite to win best picture after success at a host of precursor events.
But it faces competition from All Quiet on the Western Front and The Banshees of Inisherin, among others.
Article continues after advertisement
Austin Butler, Brendan Fraser, Cate Blanchett and Michelle Yeoh are the frontrunners in the acting categories.
The 2023 awards season has been one of the most unpredictable of recent years, with three of the four acting categories too close to call.
Winners have varied at the other major ceremonies, such as the SAG Awards, Baftas and Golden Globes, and there is a lack of consensus over who will triumph at the Oscars as a result.
The 95th Academy Awards ceremony will be hosted by Jimmy Kimmel from the Dolby Theatre in Los Angeles.
It will be the chat show host's third time hosting the Academy Awards. He most recently presided over the 2018 event.
The US comic is probably trying to forget about the other occasion, in 2017, when the ceremony descended into chaos after the wrong best picture winner was mistakenly announced.
As part of a media call at the Dolby Theatre on Wednesday, Kimmel joked about how the venue's red carpet has changed colour for the first time since 1960.
Referring to Will Smith slapping Chris Rock at last year's Oscars, Kimmel said: "People have been asking if there's going to be any trouble this year, is there going to be any violence this year?
"I certainly hope not. But if there is, I think the decision to go with a champagne carpet rather than a red carpet shows how confident we are that no blood will be shed."
The decision to change the carpet's colour was actually made for practical reasons, according to The Hollywood Reporter. The new one means organisers "can transition more seamlessly from daytime arrivals to an elegant evening setting".