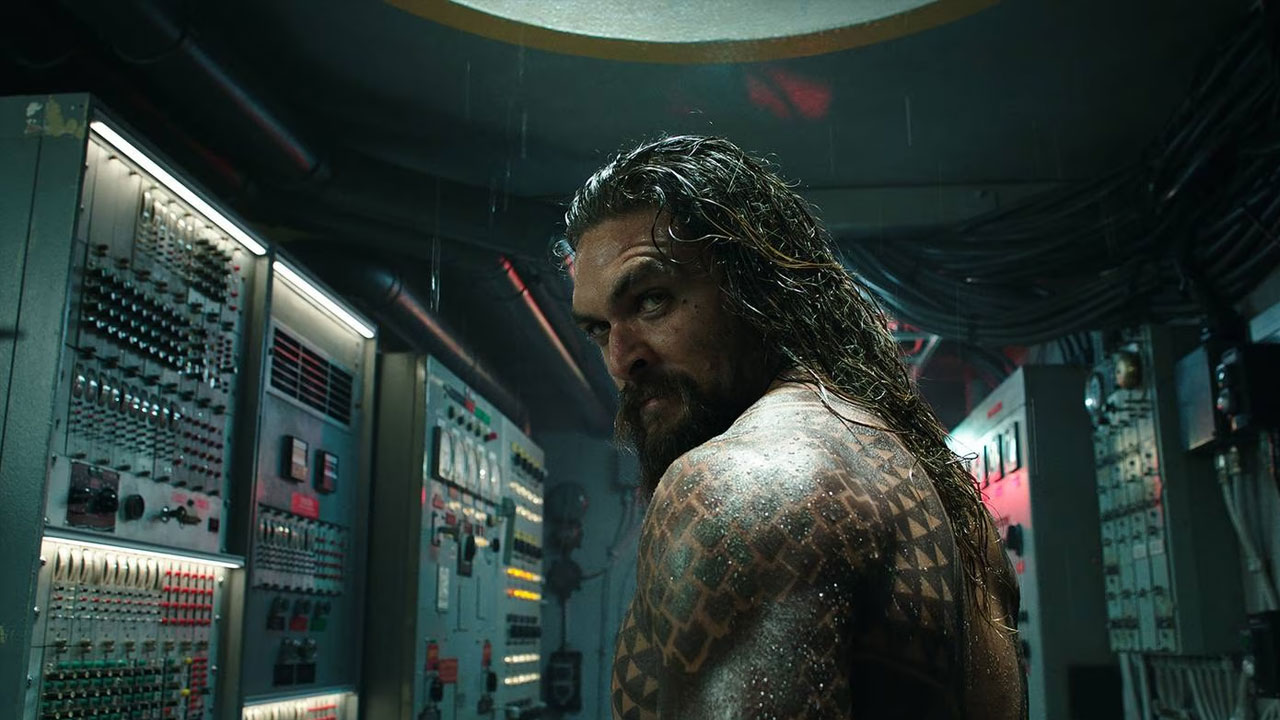 Jason Momoa in Aquaman. [Source: NZ Herald]
DC movies and TV shows are coming out of the dark (sometimes literally) and into the beaming light of James Gunn's orderly plans.
After a dramatic start which saw the recently installed co-chief executive of DC Studios cut loose big name stars including Dwayne Johnson, Henry Cavill and Gal Gadot, Gunn has revealed what the next decade of DC screen culture will look like.
Those plans include a reboot of Superman, with a new movie slated for release in July 2025.
Article continues after advertisement
Gunn and co-chief executive Peter Safran promised fans they would share their plans by February 1, and the pair made good on the promise with the announcement of 10 titles to form part of what has now been termed as Chapter One: Gods and Monsters.
In a video posted to social media, Gunn said, "As many of you know, DC has been disconnected in film and television for a long time. It's one of our jobs – mine and Peter's – to come in and make sure the DCU [DC universe] is connected in film, television, gaming and animation, that the characters are consistent, played by the same actors and it works within one story."
Gunn said titles such as Matt Reeves' Batman, Todd Phillips' Joker or Teen Titans Go, which sit outside of the main DCU continuity, will be distinctly labelled as "DC Elseworld".
Gunn also revealed that the four upcoming DC titles commissioned under the old reign – Shazam! Fury of the Gods, The Flash, Blue Beetle and Aquaman 2 – will dovetail into Chapter One. Gunn teased The Flash would "reset the entire DC universe" and Aquaman 2 would "directly" lead into the next projects.
And there is the potential for the leads, including Zachary Levi and Jason Momoa, to continue their roles in the new iteration of DC Studios.
Gunn said the 10 projects announced today were only a part of Chapter One and not the whole bundle.
Creature Commandos: An animated TV series which Gunn has already written. He didn't reveal much in the way of plot or characters, but in the comic books, they are a team of superhumans operating in World War II. Gunn said the characters would feature in animation and live action and be voiced and portrayed by the same actors.
Waller: A spin-off from Gunn's The Suicide Squad and Peacemaker projects, Waller will see Viola Davis reprise her role as the tough-as-nails and morally compromised head of a government task force which controls a group of antiheroes. The creators worked on Doom Patrol and Watchmen.
Superman: Legacy: Gunn called this "the true beginning of the DCU". Gunn is in the middle of writing it and has not yet committed to directing it. The film is not an origin story even though it will feature a younger actor than Cavill, who was ousted from the role weeks after confirming his return. The release date has been pencilled in for July 11, 2025.
Lanterns: Gunn likened the terrestrial-based story of a couple of Green Lanterns – John Stewart and Hal Jordan – to True Detective but with "space cops watching over precinct Earth". There will be a "terrifying mystery" that will tie into the larger picture of the DCU. The Lanterns series means the end of producer Greg Berlanti's Green Lanterns project. On the whole, Berlanti (who created the Arrowverse TV shows) is stepping back from DC.
The Authority: Gunn said the movie was a "passion project" of his and is based on the Wildstorm characters. He said the characters "think the world is broken and want to fix it by any means necessary, it's a very different look at superheroes".
Paradise Lost: A TV series set on Wonder Woman's home island of Themyscira, also known as Paradise. Gunn said the show would have Game of Thrones-style political intrigue, referencing the power struggles of Westeros.
The Brave and the Bold: This film will be the definitive DCU version of Batman, which is separate from the character played by Robert Pattinson in Matt Reeves' movies. This is the story of Batman and his son Damian Wayne, based on Grant Morrison's comic book run. Gunn said Damian is his favourite Robin and said the project would feature Bruce trying to get his assassin problem child into line.
Booster Gold: This streaming series is focused on a character who Gunn described as a "loser from the future" who exploits future technology to return to the past and be a superhero. Gunn said this is the superhero version of impostor syndrome.
Supergirl: Woman of Tomorrow: In this story, Supergirl was raised on a chipped-off rock of Krypton and watched everyone around her die, forming a much more jaded character than her do-gooder cousin Superman. This movie will be adapted from Tom King's comic book run.
Swamp Thing: A "very dark horror" film which will tell the origin story of the Swamp Thing monster. Gunn said that even though it will be tonally different to the rest of the DCU, it will still be connected to the wider narrative universe.