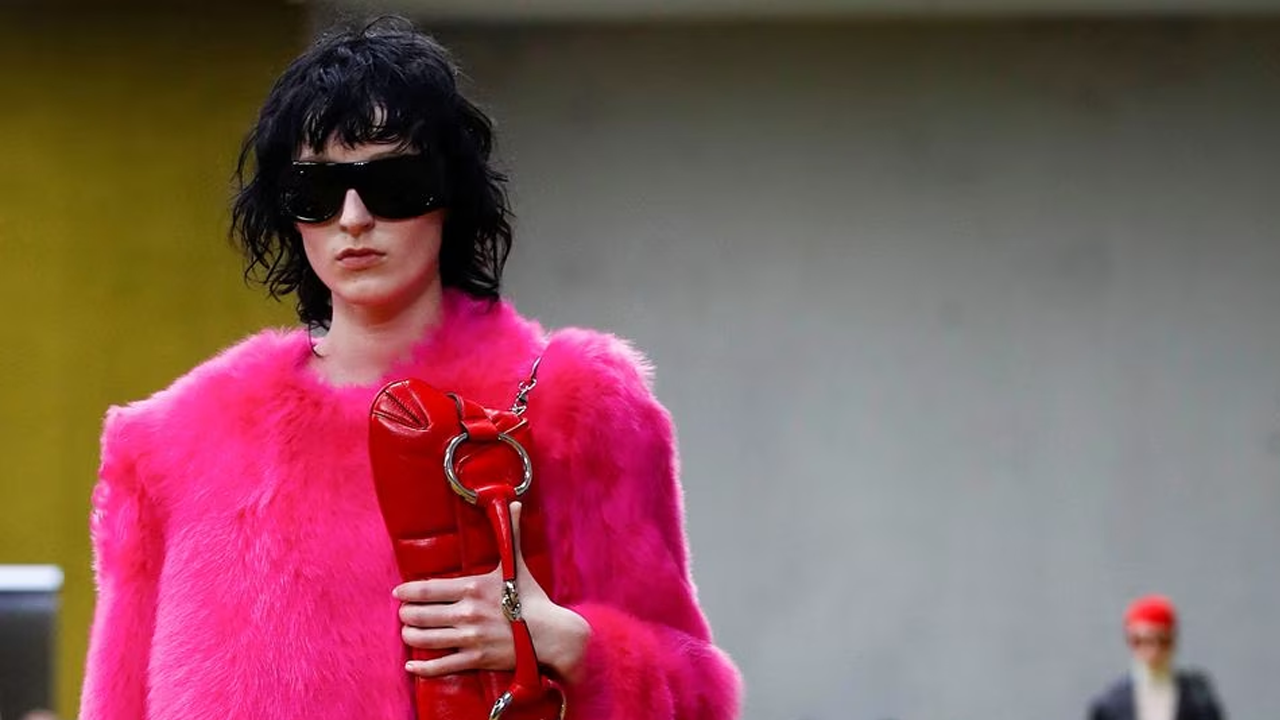 [Source: Reuters]
Italian luxury label Gucci drew from its past to present an eclectic mix of looks at its womenswear show at Milan Fashion Week on Friday, paving the way for the next chapter as it awaits its new creative director.
The brand's creative team revisited Gucci's glamorous and colourful looks of the 1990s, 2000s and 2010s – nodding to silhouettes and creations by past designers like Tom Ford and Frida Giannini.
Gucci parted ways with its star designer Alessandro Michele last November as sales lagged competitors, and the prized brand of French luxury group Kering (PRTP.PA) will welcome its new creative director, Sabato De Sarno, later this year.
Article continues after advertisement
A model wearing a tiny metallic bikini top, long black satin pencil skirt and gloves opened the show. Androgynous trouser suits followed as did plenty of faux fur coats in lilac, blue, fuchsia and yellow. There were furry lapels, oversized knits, footwear and bags. One coat dazzled with sparkling silver fringes.