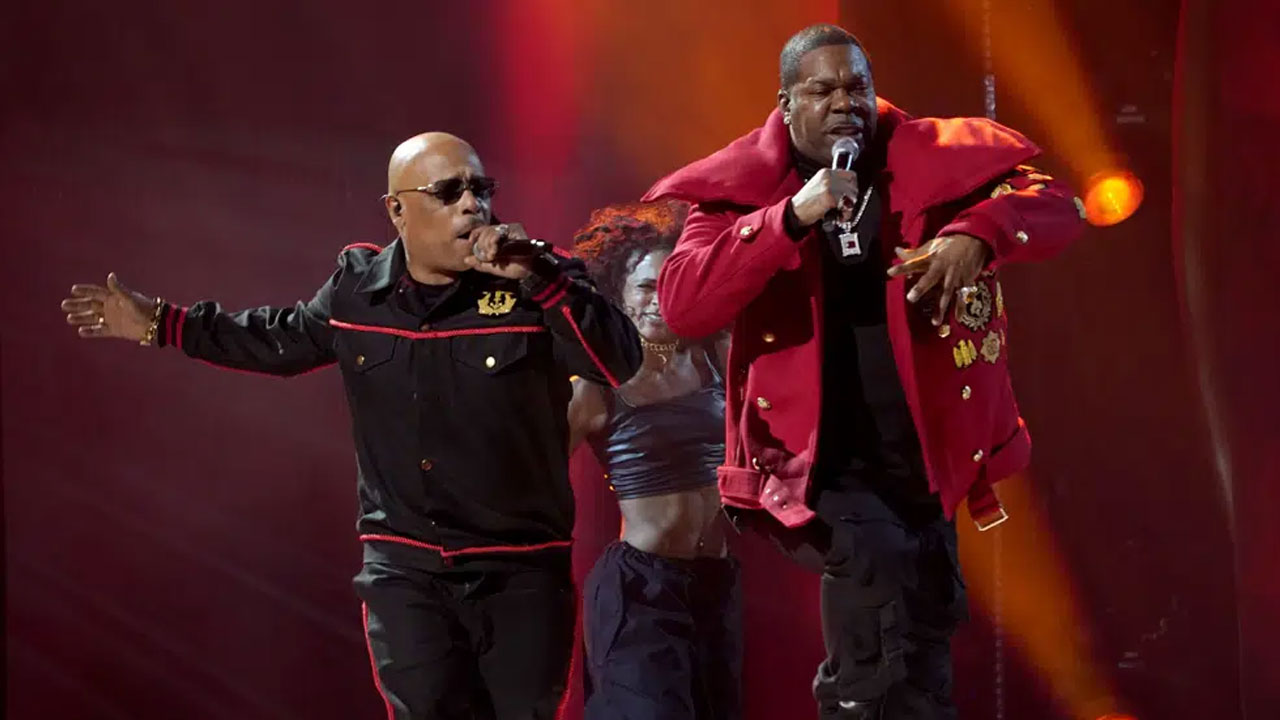 Spliff Star [left] and Busta Rhymes perform at the 65th annual Grammy Awards [Source: AP]
As he accepted an innovator's award named for him, Dr. Dre mused about what he had in common with many of the people he saw from the Grammy Awards stage.
"Where would a lot of people in here be without hip-hop?" the r enowned rapper, producer and entrepreneur said.
The 2023 Grammy Awards may ultimately be remembered as the year the music industry's top event tried to embrace rap, whose leaders have regarded the institution with suspicion for almost as long as the 50 years of history that were celebrated on Sunday.
Article continues after advertisement
It was only four years ago that song of the year winner Childish Gambino boycotted the show over perceived disrespect for rap. Kanye West and Eminem were among past stars with groundbreaking work overlooked for more middling fare and, for years, rappers complained their work was banished from TV.
The 15-minute Questlove-curated travel through time was a joy that brought dozens of stars to the stage, including Grandmaster Flash & the Furious Five, Run-DMC, Public Enemy, Ice T, Missy Elliott, Queen Latifah, Method Man, Salt-N-Pepa … the list goes on, and still there were those you wished were there.