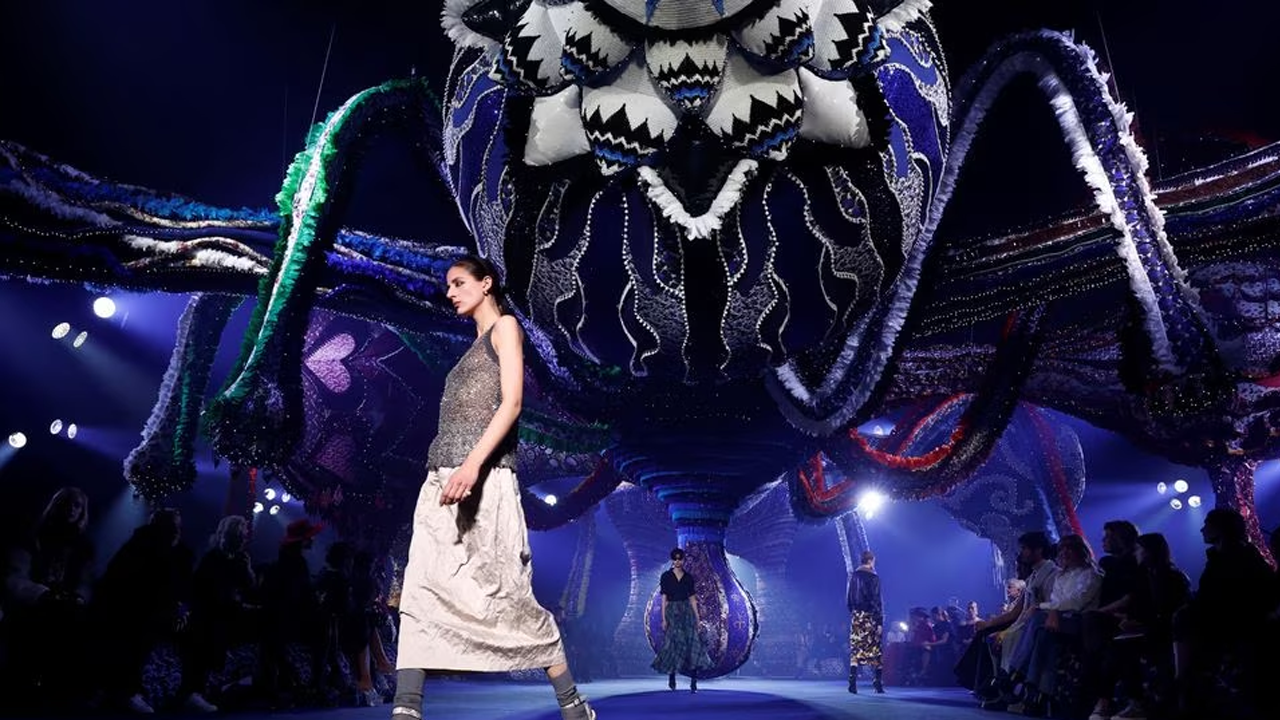 [Source: Reuters]
Dior designer Maria Grazia Chiuri dove into archives from the 1950s for the French fashion house's fall women's catwalk show, adding a modern spin to the era's feminine mainstays.
Models strode around a hulking, fantastical set parading familiar silhouettes – neat, short-sleeved button-up shirts paired with full skirts, bustier dresses, trim cardigans and cropped jackets – in somber colors and stylized floral prints.
Chiuri softened structured jackets and drew on fabrics woven with metal thread to give a new, creased texture to classically-cut dresses — pushing styles into a sporty direction, for daywear.
Article continues after advertisement
Accessories including pearls, gloves and thick, black headbands, the tassles tied into bows.
Chiuri sought to add a Parisian flair to the styles of the period, which are often associated with American Hollywood productions.
"It was very different, the situation in Europe than in the USA," she told Reuters, noting that the women who served as inspiration for the collection — Christian Dior's sister Catherine Dior and French singers Edith Piaf and Juliette Greco — were rebuilding their lives following the Second World War.
Moody organ music kicked off the show.
Models wound around the space — a tent in the Tuileries Gardens — under a massive, hanging set, its bulbous tentacles embellished with hand-sewn crochet work, fringes, sequins and feathers.