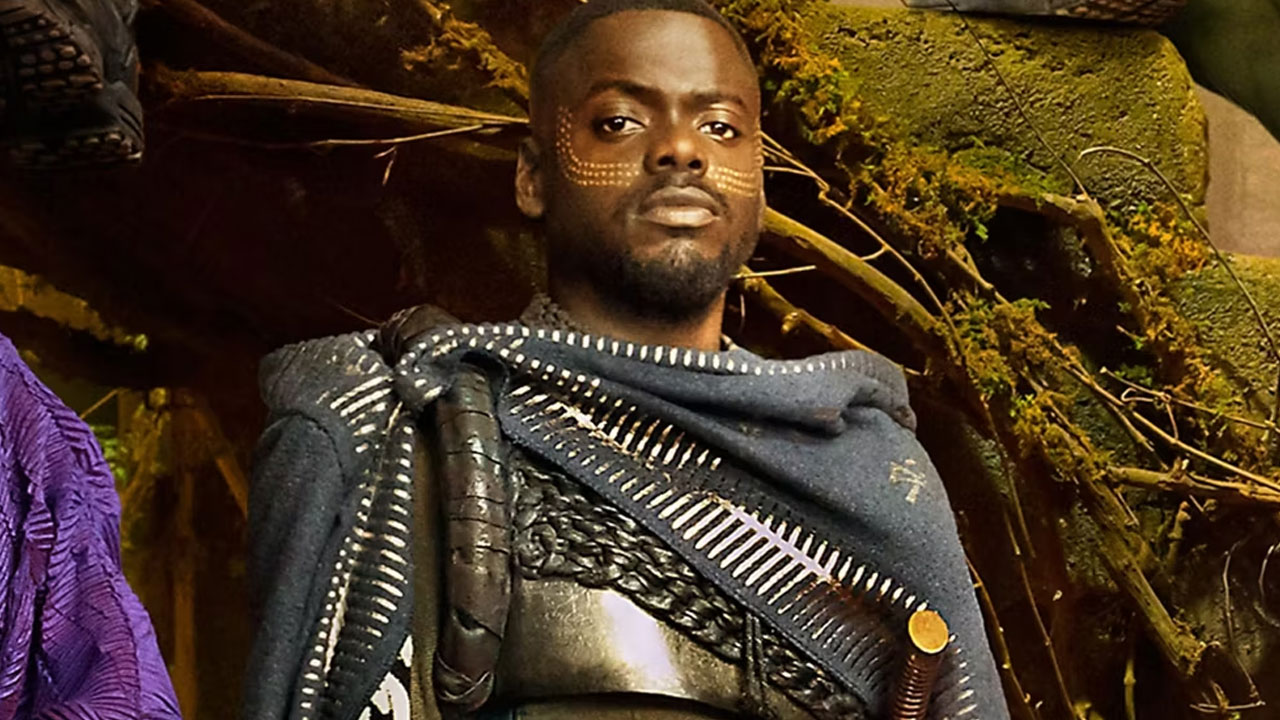 [Source: CBR]
Concept art for Marvel Studios' Black Panther: Wakanda Forever offered a look at what would have been the return of Daniel Kaluuya's W'Kabi.
The character design was shared by concept artist Niek Schlosser on Instagram, offering a look at the redesigned costume for Kaluuya's character. Kaluuya appeared in 2018's Black Panther as W'Kabi, one of the film's secondary antagonists. However, W'Kabi's redesign never made it into the film, due to scheduling conflicts with Jordan Peele's Nope, in which Kaluuya stars.
While there were plans for Kaluuya to reprise his Black Panther role in the sequel, the actor revealed in July 2022 that he was ultimately unable to return to the Marvel Cinematic Universe due to his starring role in Peele's latest horror movie. "If I said anything, people would be really disappointed. That's how I feel about it. I think people will be disappointed," Kaluuya said at the time. "They don't want to be spoiled. They're surprised in whatever will happen. That's what was amazing about the first one."
Article continues after advertisement
View this post on Instagram
The actor would go on to state that his character's absence from Wakanda Forever would ultimately strengthen the sequel's overall story. "It's what's best for the story, what's best for the film," Kaluuya said. "I'm excited for it. I'm excited to watch it." While the character did not return for the sequel, it remains unclear if W'Kabi may return in a future MCU installment. When asked if he knew any information about his character's future, Kaluuya said, "You know I can't tell you! You're supposed to start with that!"
While Kaluuya couldn't return for Wakanda Forever, director Ryan Coogler offered an explanation for W'Kabi's absence from the movie. "Yeah, he's basically banished, but still in Wakanda's borders," he said in November 2022. "Yeah, does that make sense? So, there's one line [in Wakanda Forever] that refers to him still being alive." This confirmed a long-running mystery behind the fate of the character, who was last seen in Black Panther being held at spearpoint by his wife, the Dora Milaje general Okoye, played by Danai Gurira.
Wakanda Forever serves as a sequel to 2018's Black Panther, which starred the late Chadwick Boseman as King T'Challa/Black Panther. The movie's plot was restructured following Boseman's death in 2020. Wakanda Forever introduced Tenoch Huerta as the film's villain, Namor the Sub-Mariner, and Dominique Thorne as Riri Williams/Ironheart. It also marked Letitia Wright's debut as the MCU's new Black Panther. Wright has portrayed Shuri, the younger sister of Boseman's King T'Challa/Black Panther, in the MCU since 2018.
Other cast members who returned for Wakanda Forever include Angela Bassett as Queen Ramonda, Winston Duke as M'Baku, Gurira as Okoye and Martin Freeman as Everett Ross. The film also stars Michaela Coel, Mabel Cadena and Alex Livanalli.
Black Panther: Wakanda Forever arrives on Disney+ on Feb. 1.