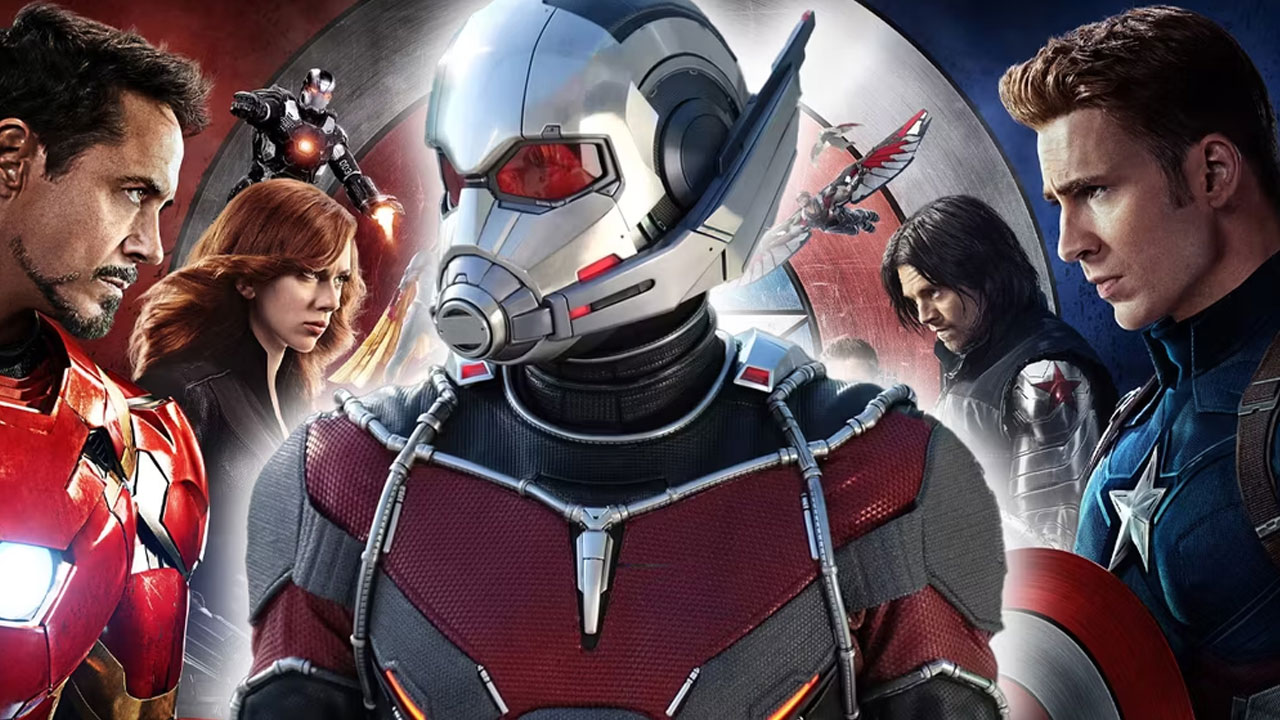 [Source: CBR]
Ant-Man and the Wasp: Quantumania's impact on the Marvel Cinematic Universe will be felt through the remainder of The Multiverse Saga.
Per The Direct, Marvel Studios VP of Production & Development Stephen Broussard has stated that the events of Quantumania will be as important to the MCU as the fall of S.H.I.E.L.D. and the Sokovia Accords. "We talk about movies like Captain America: The Winter Soldier, in which you saw the fall of S.H.I.E.L.D. and it felt like the entirety of the MCU turned on that," he explained. "Captain America: Civil War was another film where you saw heroes divided and in camps and battle lines being drawn—it really felt like the future of the MCU was going to be defined by the action of that film. We really liked the idea of making this Ant-Man film as important and integral to the MCU going forward."
The fall of S.H.I.E.L.D. was a major turning point in the MCU that was felt through the rest of Phase 2, including the first Ant-Man movie. Likewise, Civil War saw the Avengers disband over the Sokovia Accords, which many fans believe was responsible for the respective superheroes being unprepared for Thanos' attack in Avengers: Infinity War (2018). Quantumania will introduce Jonathan Majors' Kang the Conquerer, an alternate-timeline variant of Loki's He Who Remains, who is expected to play a major role in the next Avengers sequel — The Kang Dynasty. In fact, the latest poster for Quantumania has already teased the threequel's connection to the upcoming Avengers film, with the tagline "Witness the beginning of a new dynasty" seemingly teasing the start of Kang's reign over the MCU Multiverse.
Article continues after advertisement
Marvel Studios recently released a new trailer for Ant-Man and the Wasp: Quantumania, which revealed a new look at the MCU's take on M.O.D.O.K., played by Corey Stoll. The actor had previously appeared in the shared universe as Darren Cross/Yellowjacket in 2015's Ant-Man. At this time, it is unconfirmed whether Cross and M.O.D.O.K are the same character in Ant-Man and the Wasp: Quantumania.
Set after 2019's Avengers: Endgame, Quantumania continues the adventures of superheroes (and sometimes Avengers) Scott Lang/Ant-Man (Rudd) and Hope van Dyne/The Wasp (Evangeline Lilly). The upcoming Marvel Cinematic Universe threequel will find the superhero duo exploring the Quantum Realm with Hope's parents Hank Pym (Michael Douglas) and Janet van Dyne (Michelle Pfeiffer), and Scott's daughter Cassie Lang (Kathryn Newton), interacting with strange new creatures and embarking on an adventure that will push them beyond the limits of what they thought possible.
Directed by Peyton Reed, Ant-Man and the Wasp: Quantumania opens in theaters on Feb. 17.