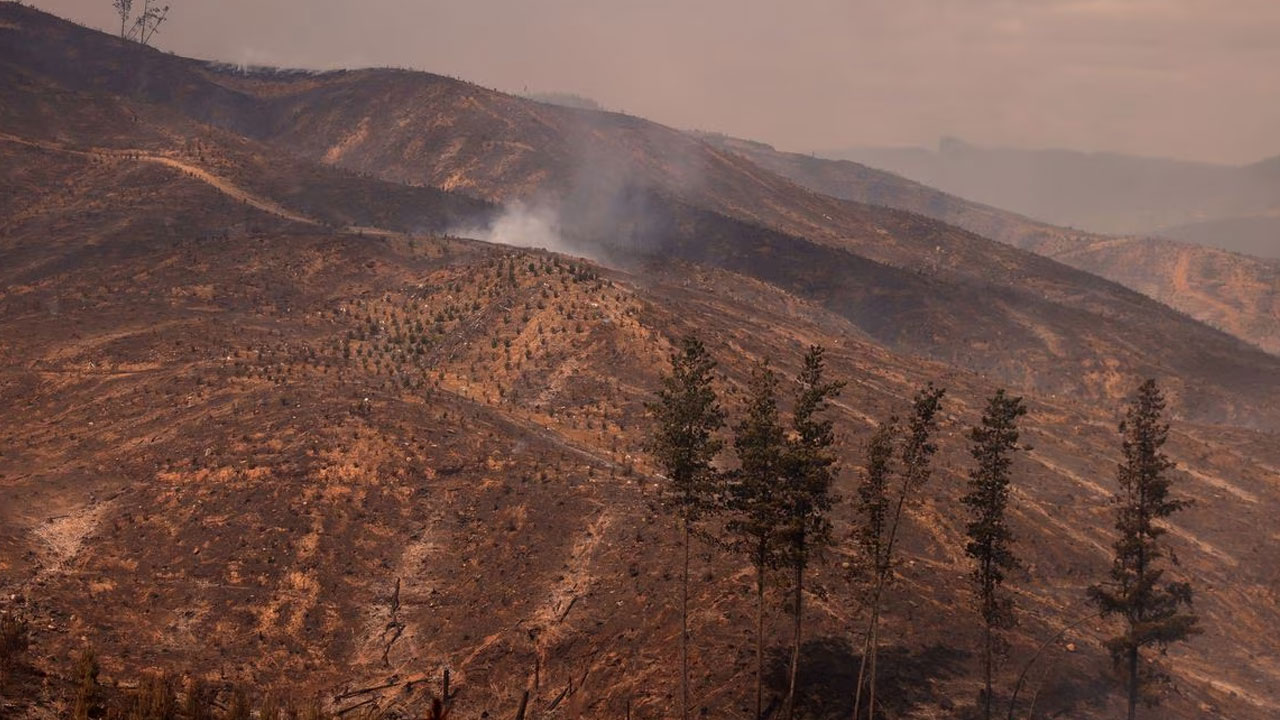 A general view of a burnt area in Menque, Chile, February 12, 2023. [Source: Reuters]
New and reactivated wildfires in south-central Chile are causing great concern in populated areas, the country's Interior Ministry Carolina Toha said on Saturday, as some have destroyed buildings and left at least three people severely injured.
Speaking at a briefing, Toha said that fires in the region of Biobio and Araucania have left a school and a church completely burned.
As winds spread across the region, fires restarted again on Friday, she added. So far, the country has 256 active fires and 151 controlled fires, the minister said, adding that the main concern is that some of the active fires could move to "highly populated areas."
Article continues after advertisement
The Andean country is battling some of the worst wildfires in years that have claimed 24 lives and burned through over 430,000 hectares, affecting thousands of people and destroying over a thousand homes.
Toha said actions are being taken to prevent new fires.