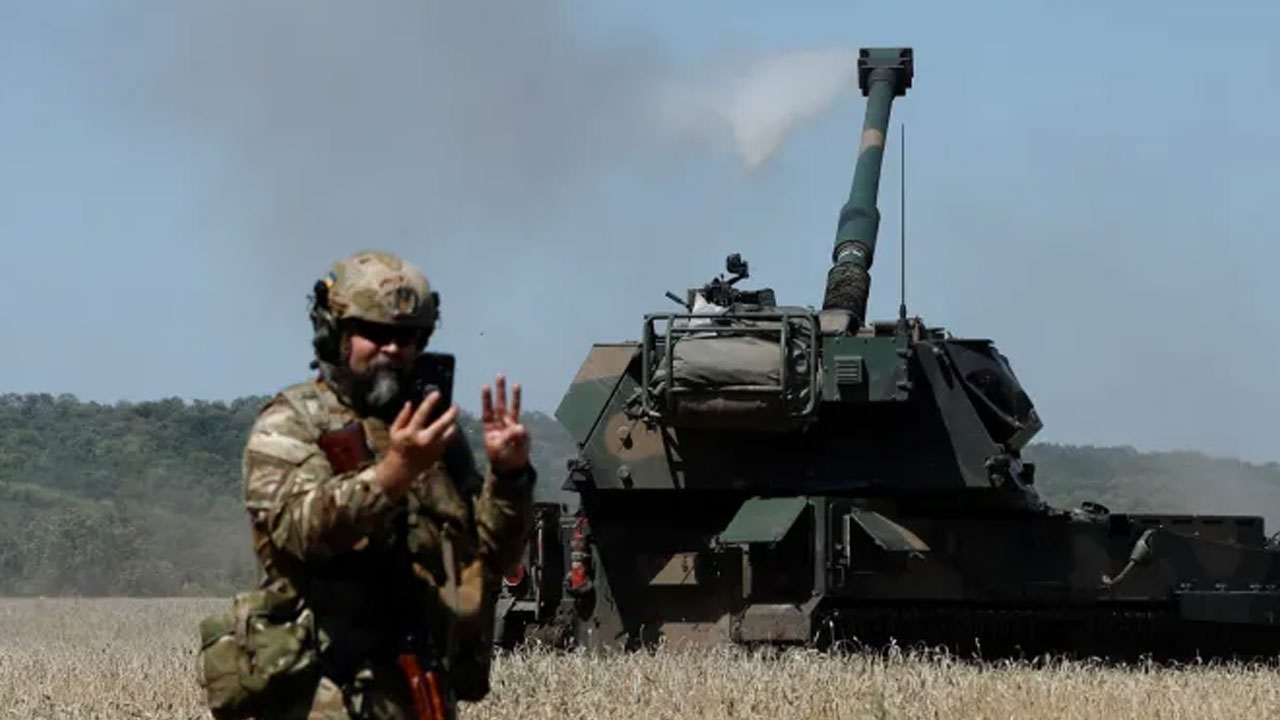 President Volodymyr Zelenskyy has also called for Ukraine's rapid accession to the EU.
Ukraine will not give up on embattled Bakhmut in the east of the country, President Volodymyr Zelenskyy has said as Moscow's forces continue their onslaught against a town the Ukrainian leader described as a "fortress".
The hotly-contested town in the Donetsk region has been at the centre of fighting for months and Zelenskyy said on Friday that Ukrainian forces would continue to hold it for as long as possible, during a summit in Kyiv with EU leaders.
Article continues after advertisement
"No one will surrender Bakhmut. We will fight as long as we can," Zelenskyy said, standing shoulder-to-shoulder with President of the European Council Charles Michel, who was on his second visit to Kyiv in less than three weeks, and European Commission President Ursula von der Leyen.
"If weapon (deliveries) are accelerated – namely long-range weapons – we will not only not withdraw from Bakhmut, we will begin to de-occupy Donbas," Zelenskyy added, referring to the eastern region comprised of the Donetsk and Luhansk provinces.
Moscow says Russian forces are encircling Bakhmut from several directions and battling to take control of a road that is also an important supply route for Ukrainian forces.
Zelenskyy's defiant comments on the battle for Bakhmut came at the end of a two-day visit of several senior European Union officials to Kyiv, during which the Ukrainian leader called for his country's rapid accession to the regional bloc.
Zelenskyy has been clear he wants Ukraine to join the EU as fast as possible and has said he wants the discussions to start this year.
"Our goal is absolutely clear: to start negotiations on Ukraine's membership," he said on Friday. "We will not lose a single day in our work to bring Ukraine and the EU closer together."
In June last year, just months after the Kremlin launched its invasion of Ukraine, the EU extended candidate status to Kyiv but the path to full membership is likely to be fraught and could take years.
Von der Leyen and Michel reiterated the EU's unwavering support for Ukraine during the Kyiv meeting.
Michel doubled down on his backing for Kyiv's integration with Brussels, saying: "Ukraine is the EU, the EU is Ukraine."
"Your future is with us. Your destiny is our destiny," Michel wrote in a tweet.