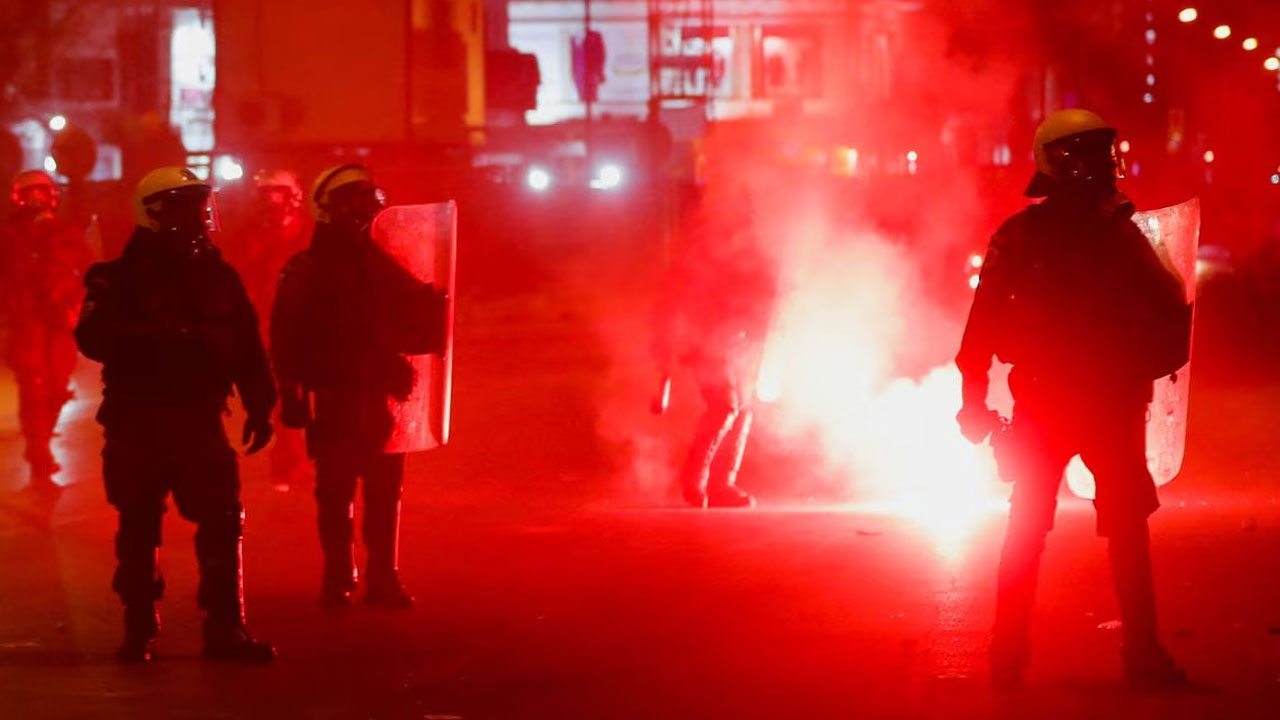 [Source: Reuters]
Tens of thousands of people took to the streets of Greece and workers went on strike in the biggest show of public anger yet over the country's deadliest train disaster that killed 57 people last week.
The crash on Feb. 28 has stirred public outrage over the crumbling state of the rail network. Striking workers say years of neglect, underinvestment and understaffing – a legacy of Greece's decade-long debt crisis – are to blame.
In the largest street protests the government has faced since being elected in 2019, police estimated more than 60,000 people, among them transport workers, students and teachers, took part in demonstrations in cities across Greece.
Article continues after advertisement
Violence briefly broke out when a group of protesters clashed with riot police, who fired tear gas at the crowd. Protesters hurled petrol bombs in front of parliament and set a van and garbage bins on fire.
Thousands also took to the streets in Greece's second-biggest city of Thessaloniki, where a group of protesters hurled stones at a government building.
Many of the around 350 people aboard an intercity passenger train that collided head-on with a freight train while travelling on the same track were university students heading north to Thessaloniki from Athens.
The conservative government, which had been planning to call an election in the coming weeks, promised on Wednesday to fix the ailing rail system.
Transport Minister George Gerapetritis told a news conference he understood the anger the accident had caused.
Rail workers had already been staging rolling strikes since Thursday, bringing the network to a halt.
They say their demands for improvement in safety protocols have gone unheard for years and have promised to "impose safety" to ensure that a crash will not be repeated.
Greece's largest public-sector union ADEDY joined Wednesday's 24-hour strike. City transport workers walked off the job in solidarity, disrupting metro, tram and bus services in the capital. Ships also remained docked at ports as seamen participated in the action.
The government, whose term expires in July, has blamed the crash mainly on human error and deficiencies it says have not been fixed over the past decades.
Prime Minister Kyriakos Mitsotakis has handed the portfolio to Gerapetritis, one of his closest allies.
Gerapetritis said funds would be invested in upgrading infrastructure and hiring staff and also promised to shed light on the causes of the crash.
Greece sold its state-owned railway operator, now called Hellenic Train, to Italy's state-owned Ferrovie dello Stato Italiane in 2017 during its debt crisis. The sale was a term in the country's bailout agreements with the European Union and the Washington-based International Monetary Fund.