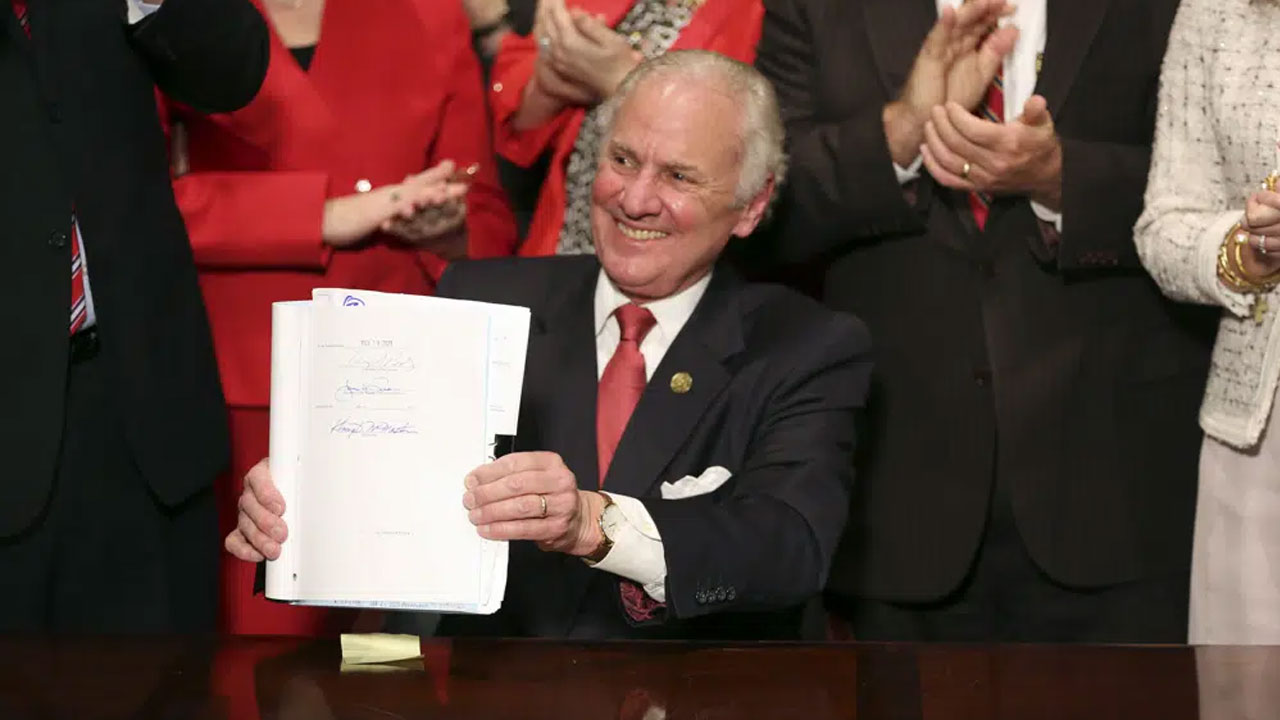 Henry McMaster [Source: AP]
The South Carolina Supreme Court struck down a ban on abortion after cardiac activity is detected — typically around six weeks — ruling the restriction enacted by the Deep South state violates a state constitutional right to privacy.
The 3-2 decision comes nearly two years after Republican Gov. Henry McMaster signed the restriction into law. The ban, which included exceptions for pregnancies by rape or incest or pregnancies that endanger the patient's life, drew lawsuits almost immediately.
Justice Kaye Hearn wrote for the majority that the state "unquestionably" has the authority to limit the right of privacy that protects a woman from state interference with her decision. But she added any limitation must afford a woman sufficient time to determine she is pregnant and "take reasonable steps to terminate that pregnancy."
Article continues after advertisement
"Six weeks is, quite simply, not a reasonable period of time for these two things to occur," Hearn added.
Currently, South Carolina bars most abortions at the gestational age of 20 weeks.
On Twitter, White House spokesperson Karine Jean-Pierre applauded the clampdown "on the state's extreme and dangerous abortion ban."
"Women should be able to make their own decisions about their bodies," Jean-Pierre added.