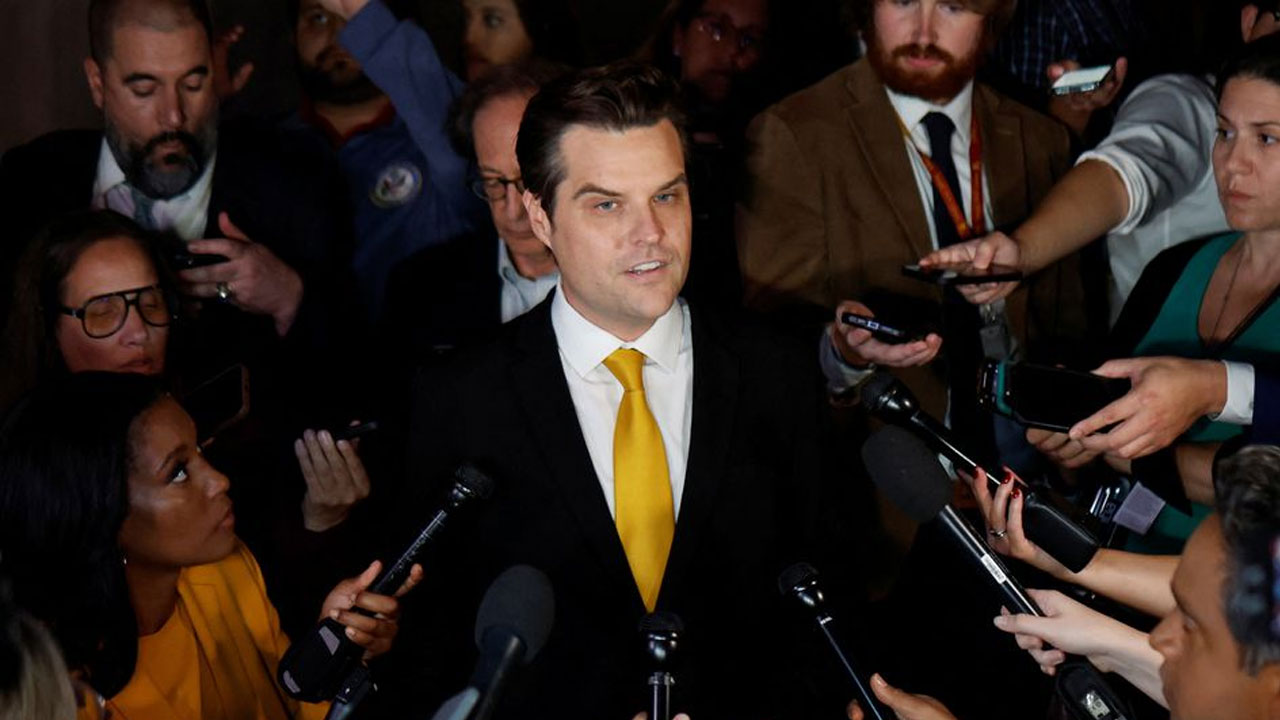 [Source: Reuters]
Far-right Republican Representative Matt Gaetz on Monday moved to oust fellow Republican Kevin McCarthy as speaker of the U.S. House of Representatives, injecting an additional element of chaos into an already tumultuous Congress.
Gaetz, who has clashed with McCarthy for months, introduced a "motion to vacate" that would force a vote to remove McCarthy as speaker.
Moments after his much-anticipated move on the House floor, Gaetz held an impromptu press conference in which he acknowledged that his effort might fail – at least on the first try.
Article continues after advertisement
"I think that's the likely outcome," Gaetz said. But in leaving open the prospect of repeated moves to get McCarthy fired, Gaetz predicted that support could grow and the initial vote on evicting McCarthy would be "the floor and not the ceiling."
Asked who he would support as a replacement for McCarthy, Gaetz said: "I think very highly of Steve Scalise. I would vote for Steve Scalise" as well as many other Republicans.
Scalise currently serves as House Majority Leader, the No. 2 job in the chamber.
Republicans control the chamber by a narrow 221-212 majority, and it would take as few as five defections to threaten McCarthy's hold on power, if all Democrats voted against him.
Gaetz and other far-right Republicans are angered that McCarthy relied on Democratic votes to pass a temporary funding extension on Saturday that headed off a partial government shutdown. A faction of about 20 Republicans, Gaetz included, had forced McCarthy's hand by repeatedly blocking other legislation.
McCarthy has called Gaetz's leadership challenge disruptive and has said he expects he will survive. "Bring it on," he wrote on the X platform, formerly Twitter.
Gaetz was one of more than a dozen far-right Republicans who repeatedly voted against McCarthy's bid for speaker in January. McCarthy ultimately secured the gavel after 15 rounds of voting.
As a condition of winning that January vote, McCarthy agreed to a rules change that allowed any one member to call for a vote to oust the speaker, setting the stage for Gaetz's move.
No U.S. House speaker has been removed from the position that is second in line in succession for the presidency after the vice president.