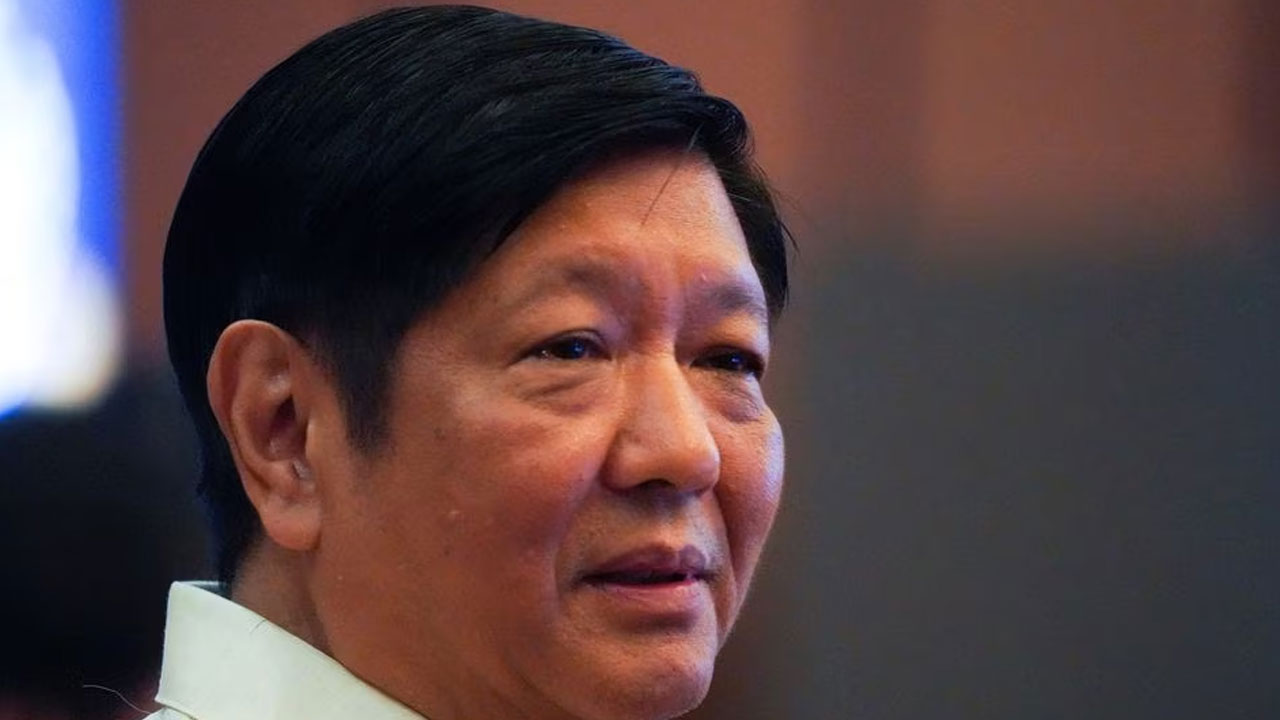 Philippines President Ferdinand Marcos Jr [Source: Reuters]
Philippines President Ferdinand Marcos Jr said on Saturday that the country "will not lose an inch" of territory, his remarks coming on the heels of continuing maritime tensions with Beijing in the South China Sea.
The Southeast Asian nation this week protested what it called as Beijing's "aggressive activities" that have stoked a long-running territorial dispute over the South China Sea.
"The country has seen heightened geopolitical tensions that do not conform to our ideals of peace and threaten the security and stability of the country, of the region and of the world," Marcos said in a speech at a military alumni homecoming event.
Article continues after advertisement
"This country will not lose an inch of its territory. We will continue to uphold our territorial integrity and sovereignty in accordance with our constitution and with international law. We will work with our neighbours to secure the safety and security of our peoples."
Beijing's embassy in Manila did not respond to a request for comment. China's foreign ministry had said its coastguard conducted actions according to law.
On Tuesday, Marcos summoned China's envoy to express his "serious concern" over Beijing's "increasing frequency and intensity of actions" against the Philippine Coast Guard and Filipino fishermen in the South China Sea.
The Philippines' foreign ministry on Tuesday also filed a diplomatic protest after Manila's coastguard reported its Chinese counterpart had directed a "military-grade laser" at one of its ships supporting a resupply mission to troops, temporarily blinding its crew on the bridge.