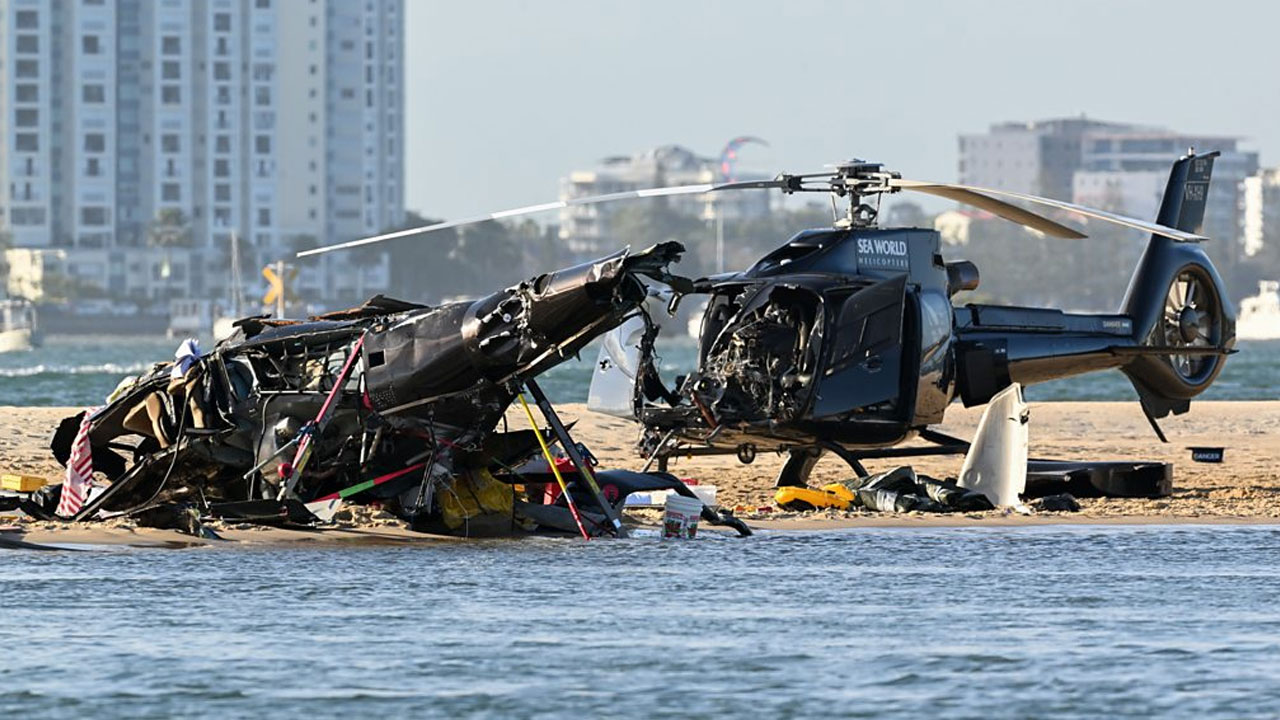 [Source: BBC]
A mid-air collision between two helicopters in Australia could have seen many more deaths.
A British couple and two Australians died in the crash today near Sea World on Queensland's Gold Coast.
Three others – including two children – were seriously injured.
Article continues after advertisement
The cause of the crash is not yet known.
Officials say it happened less than 20 seconds after one helicopter took off from a sandbar and collided with another aircraft that was landing.
Australian Prime Minister Anthony Albanese said the country had been left shocked by the "terrible and tragic incident".