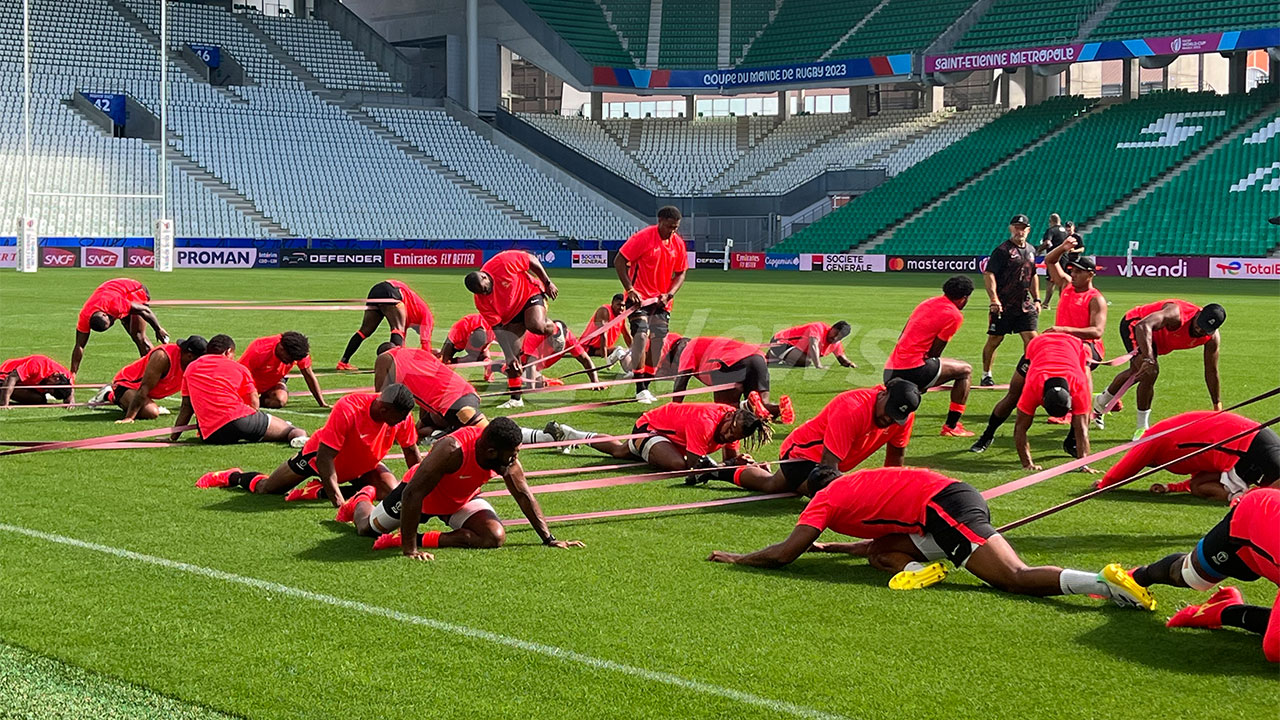 The presence of Josua Tuisova will certainly attract a lot of attention for Australia tomorrow when they play the Fiji Water Flying Fijians.
Tuisova came off the bench last week and scored a try and contributed a lot in the last quarter against Wales.
Following the loss to the Dragons in Bordeaux, Tuisova and Viliame Mata stayed back a little longer on the park after the rest of the players have gone to the changing room.
Article continues after advertisement
Head coach Simon Raiwalui has given the man known as 'The Bus' a starting role tomorrow.
In a press conference today, Fiji's assistant coach and 2007 World cup prop Graham Dews says they want to give Josua a go because he's a big power-runner.
He says they see Australia as a team that has a lot of power-runners as well and they want to bring some of their biggest runners online from the start.
While there's a lot of focus on by Australia on players like Tuisova, captain Waisea Nayacalevu, Semi Radradra and Levani Botia, it's Fiji's bench that's expected to raise the tempo again.
Coach Raiwalui says our impact players did well against Wales and should be able to follow it up with another 100% effort.
"Yeah we expect those boys to come on and really accelerate the game, they all did very well and rewarded again this week."
A loss tomorrow in Saint Etienne would almost certainly end Fiji's hopes of reaching the quarter-finals.
Winger Jiuta Wainiqolo says throughout the week they talked about having a winning mindset.
"We understand all fans have been looking forward to this match against Australia, we are also looking forward, it should be a good and physical game, for us there's no turning back from here, we have to win this week."
Supporting Wainiqolo's comments, lock Te Ahiwaru Cirikidaveta says they can do it.
"Looking forward to this type of challenge putting us in a tough spot but I back the boys and the coaching staff that we can do the job on Sunday(Monday Fiji)."
Earlier this week Australia said they have been focusing on their defense against the free-flowing Fijians, and trying to prevent them from throwing offload passes in the tackle.
Fiji faces Australia tomorrow at 3:45am.