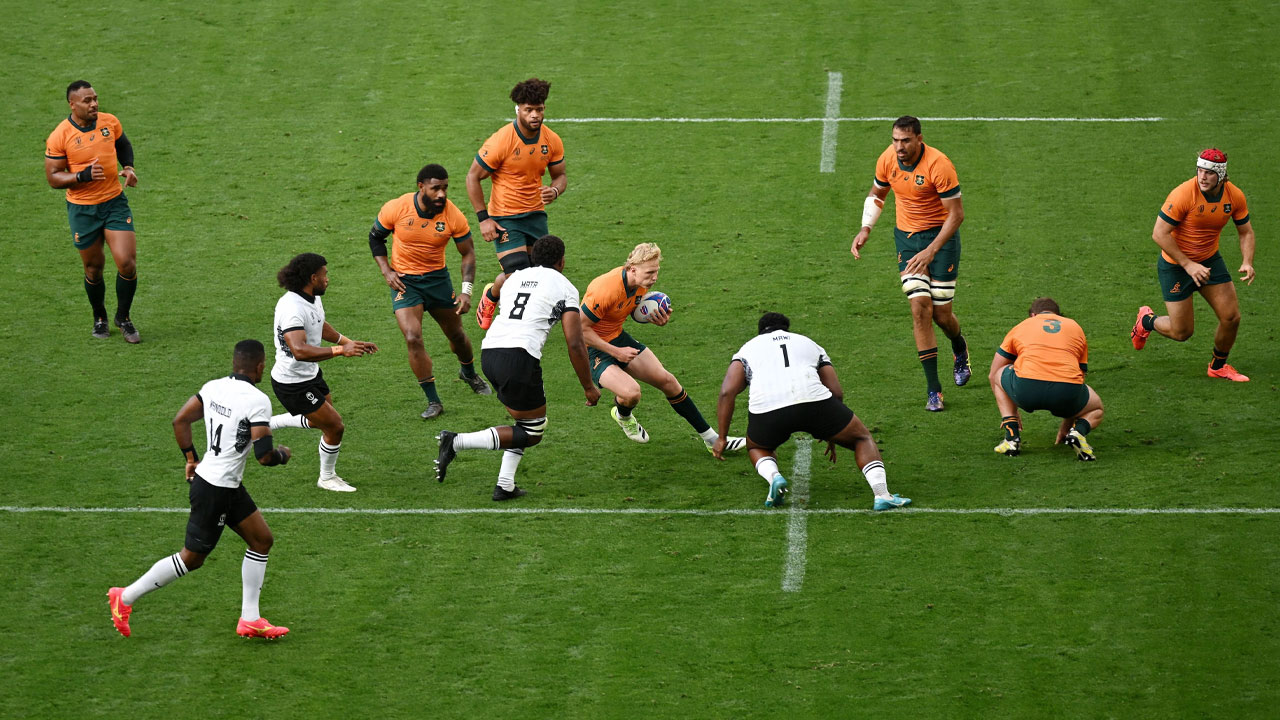 [Source: Rugby World Cup]
Australia coach Eddie Jones has credited the Fiji Water Flying Fijians for the historic Rugby World Cup victory this morning.
The 22-15 win has thrown Pool C wide open, meaning the clash between Wales and Australia next Monday will be tough as they race for a spot in the top eight.
Fiji on the other hand will need to win its remaining two matches.
Article continues after advertisement
Reflecting on their performance, Jones admits the Flying Fijians outplayed them in critical areas.
"Thoroughly deserved victory for Fiji. They outplayed us, particularly around the ruck. They executed three times more turnovers than us, and in a close game like that it makes the difference."
Wallabies captain David Porecki says now they have to get back up and focus on Wales.
"World-class performance from them and it was expected, they have a world-class backline, they took advantage in and around that breakdown so credit to them. We've got a quick turn-around to Wales now and we got to lick our wounds and get up for that World Cup game."
Australia will face Wales next Monday at 7 a.m. while Fiji will play Georgia on October 1st at 3.45am.