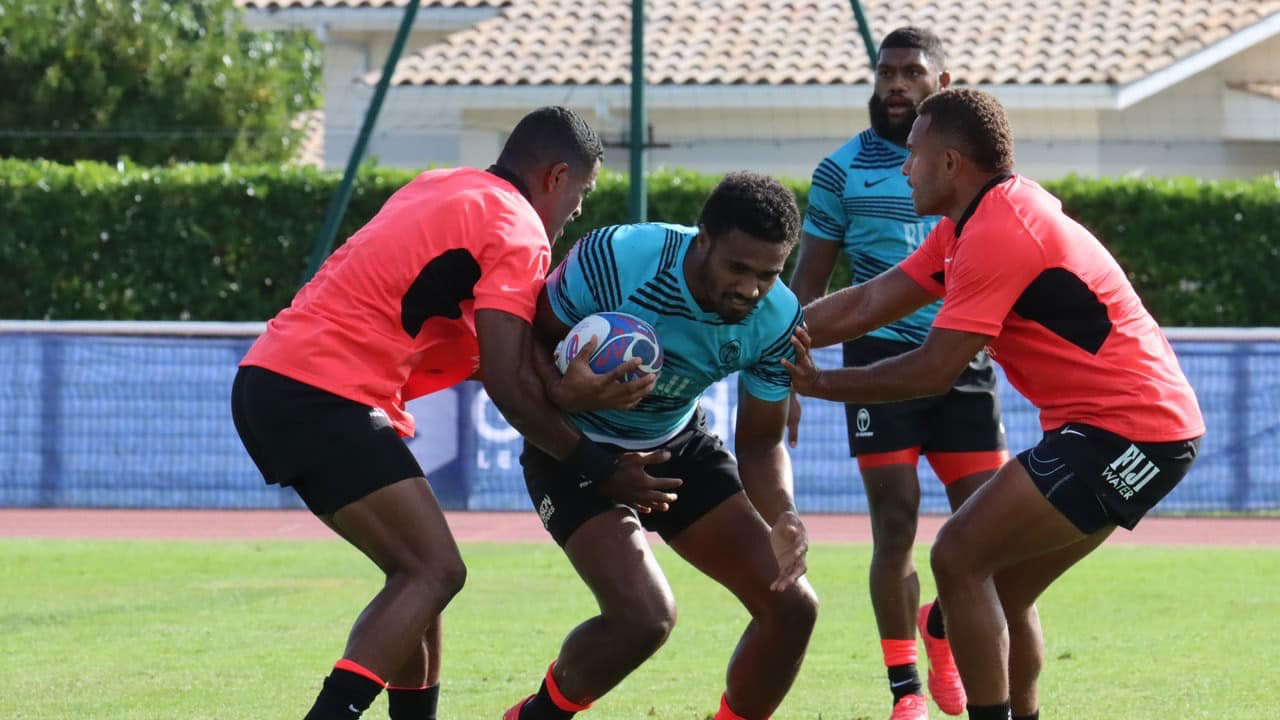 The significant improvement in the skill set of Fijian players is now bearing fruit as we consistently make waves at the Rugby World Cup.
Fiji's recent 22-15 victory over Australia, along with their 30-22 win against England before the World Cup, has ignited discussions placing Fiji in the same league as some of the world's best teams.
Nonetheless, Fijian Drua coach Mick Byrne highlights that this progress is a result of the players' relentless efforts to refine their game.
Article continues after advertisement
Speaking on the RWC Show on FBC Sports, Byrne underscores the importance of a strong skill set even for the most naturally talented players.
"One of the things we found when we started here with the Drua is that the actual talent in the team is unbelievable, but our skill level was quite low. I said it a few times and people sort of laughed at me when I said our skill level was low. Our ability to run hard, catch and play, kick well, kick into the corners, take our high ball catches, lift and jump at lineout, accurate throwing at the line out, they all skill sets."
Byrne emphasizes that the players who have transitioned from the Drua set-up to the Flying Fijians have dedicated themselves to rigorous training and hard work.
"And the skill sets in our players have improved dramatically over the last two years. That is possibly one of the pleasing things for me being here is how hard our players are working. Because sometimes you get naturally talented players that don't want to work too hard on their skills. The beauty is that our players just can't get enough, they work extremely hard at their skill sets and this is probably one of the most satisfying things as a coach."
A total of 18 Drua players were initially included in the World Cup team; however, due to Caleb Muntz's injury, the current roster comprises 17 Drua players.