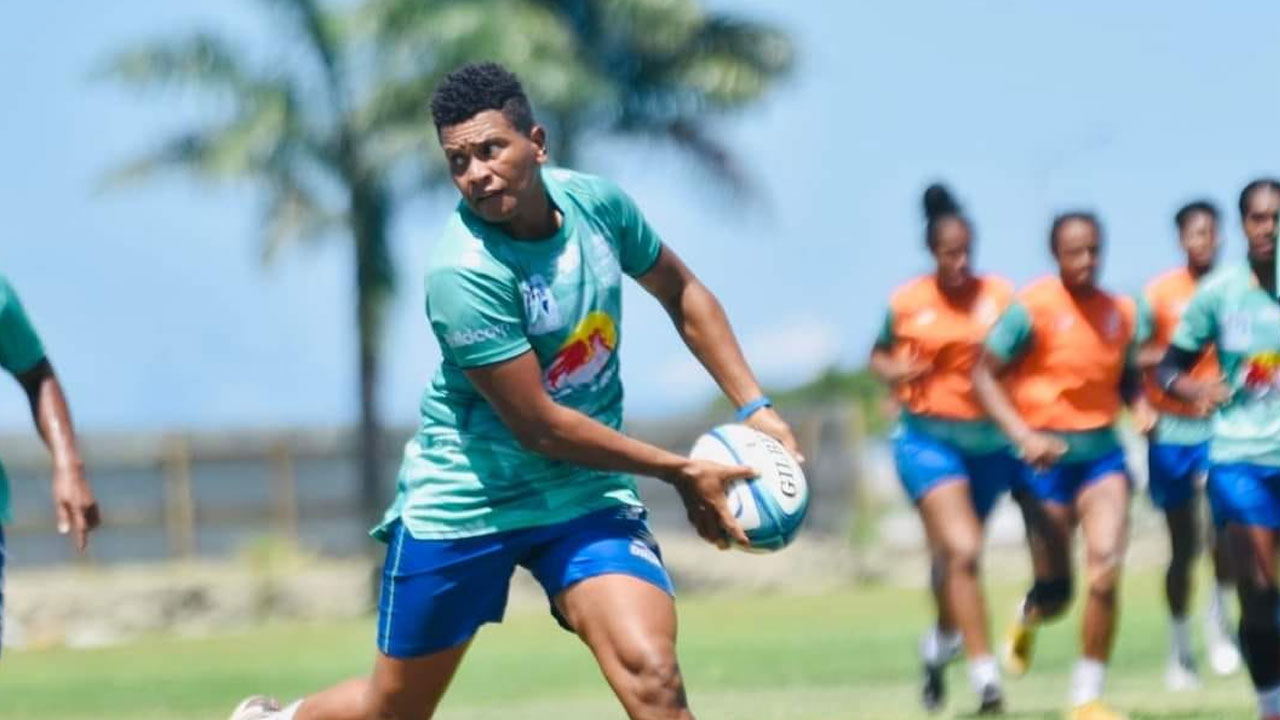 Lavenia Tinai [Source: Fijiana Drua unofficial/Facebook]
Fijiana 7s Olympian Lavenia Tinai is taking on a new challenge since joining the Rooster Chicken Fijiana Drua this season.
A regular forward, Tinai was bestowed the responsibility of playing at fullback, a position she has never played in her 11-year career.
She says filling in the role left by star fullback Roela Radiniyavuni is a challenge because the expectations are high.
Article continues after advertisement
"I challenged myself to move from the forwards to the backs. I've never played in this position before so it was a big role for me to fill up."
Tinai says she's happy to shoulder the role while learning at the same time.
The 32-year-old says she has to step-up her game on Saturday against the Rebels as she made a number of mistakes in round one of the Super W against the Brumbies.
Tomorrow's match will kick-off at 1.05pm at the HFC Bank Stadium in Suva.
You can also watch this match live on the FBC Sports HD Channel.