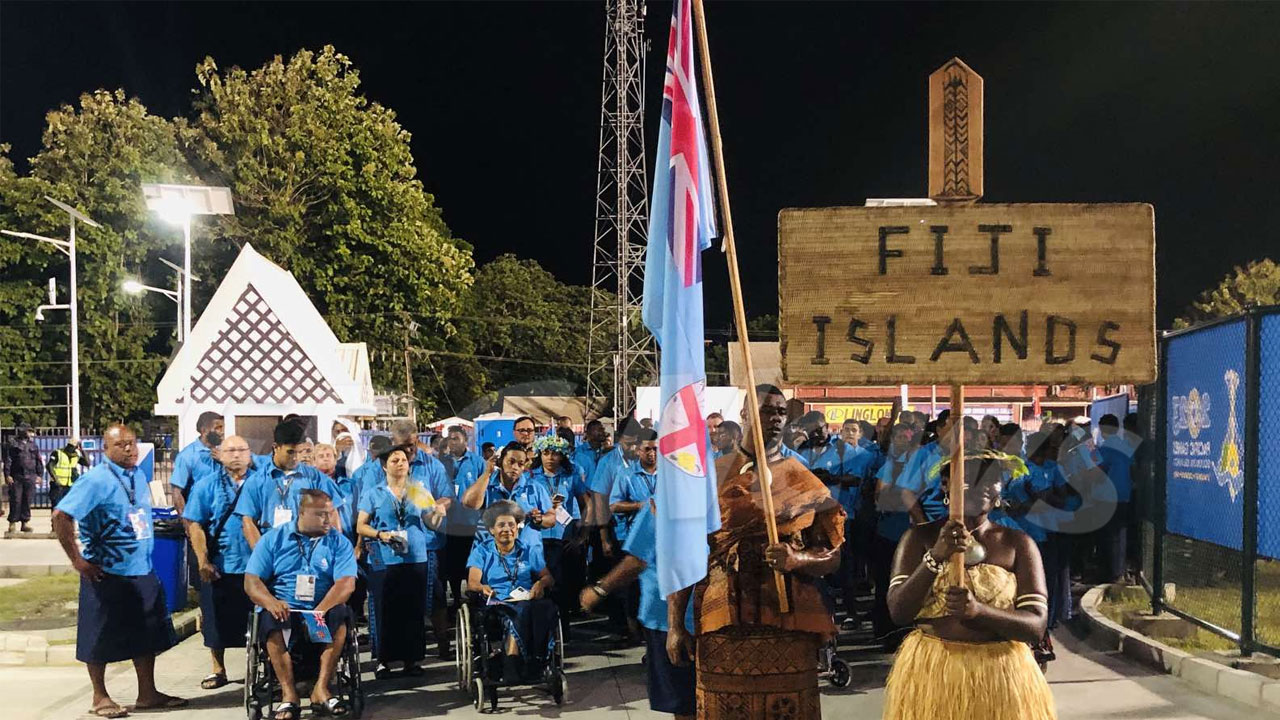 Fiji's entry to the Pacific Games opening ceremony in Honiara, Solomon Islands was different to the rest of the nations apart from the hosts.
Led by flag bearer and weightlifter Taniela Rainibogi, our team received a standing ovation together with the chant of 'Fiji' from the 10,000 fans.
The 'Fiji' chant continued even when they went to the stage in the middle of the ground and also as they made their way to their seats.
Article continues after advertisement
Just like in the World 7s Series and the recent Rugby World Cup, Fiji was the second best team for many, the same is expected at the Pacific Games.
Team Fiji performed their war cry for the first time on stage.
Papua New Guinea who has a big fan base in the Solomon Islands was also cheered on by the crowd.
In a night of colors, display of culture and Pacific pride filled the stadium when the 24 nations were officially welcomed by Solomon's Prime Minister Manasseh Sogovare.

Click Here for more on Pacific Games