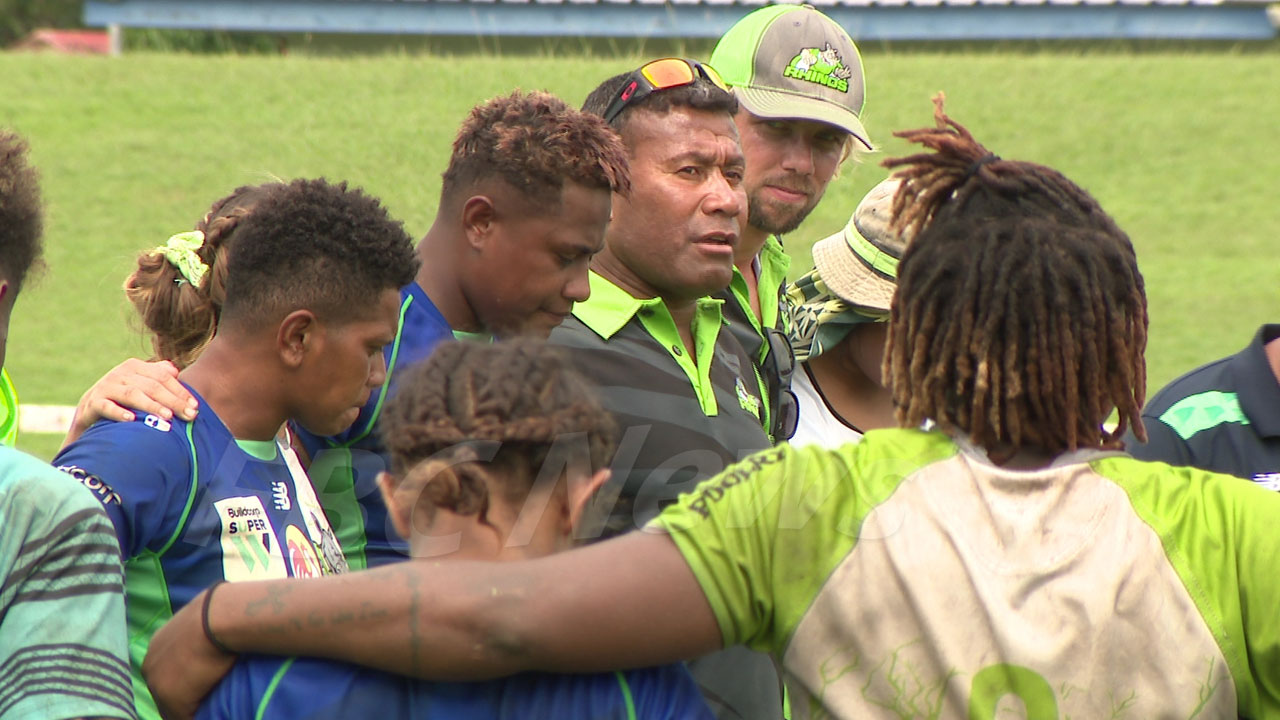 World Rugby 7s legend Waisale Serevi believes our Rooster Chicken Fijiana Drua needs to work on ball handling before taking on the Brumbies in the Super W opener this weekend.
Serevi's Rhino side from the US gave the Fijiana some much needed game time on Tuesday.
After watching his team take on our Fijiana Drua, Serevi knows the Super W champs are ready for their opening match on Saturday.
Article continues after advertisement
"The Rhino Rugby came out and gave a hand, helping them with set pieces, all those lineout and defending and those little things that will make them this weekend. Yes! I believe they are ready to play ACT Brumbies and good thing is they are playing at home and the weather will suit them really well."
Serevi says looking after the ball is an area of concern that the ladies need to work on.
Rooster Chicken Fijiana Drua lock and Serevi's daughter Asinate says the opportunity to play against the Rhinos was timely.
She adds having her father initiate this trial match before this weekend's game was great exposure for the team towards international rugby level.
"I grew up watching him, I know he is always competitive. We're always gonna be family but when it comes to teams like that..I know they always…especially Rhinos they always have a competitive team, they have a lot of international teams. So whether or not we're in the same team we always give each other a good competition and at the end of the day we're family and we will always have each other's back."
The Fijiana Drua will go against Brumbies this Saturday at 1.35pm.
You can watch the match LIVE on the FBC Sports HD channel.