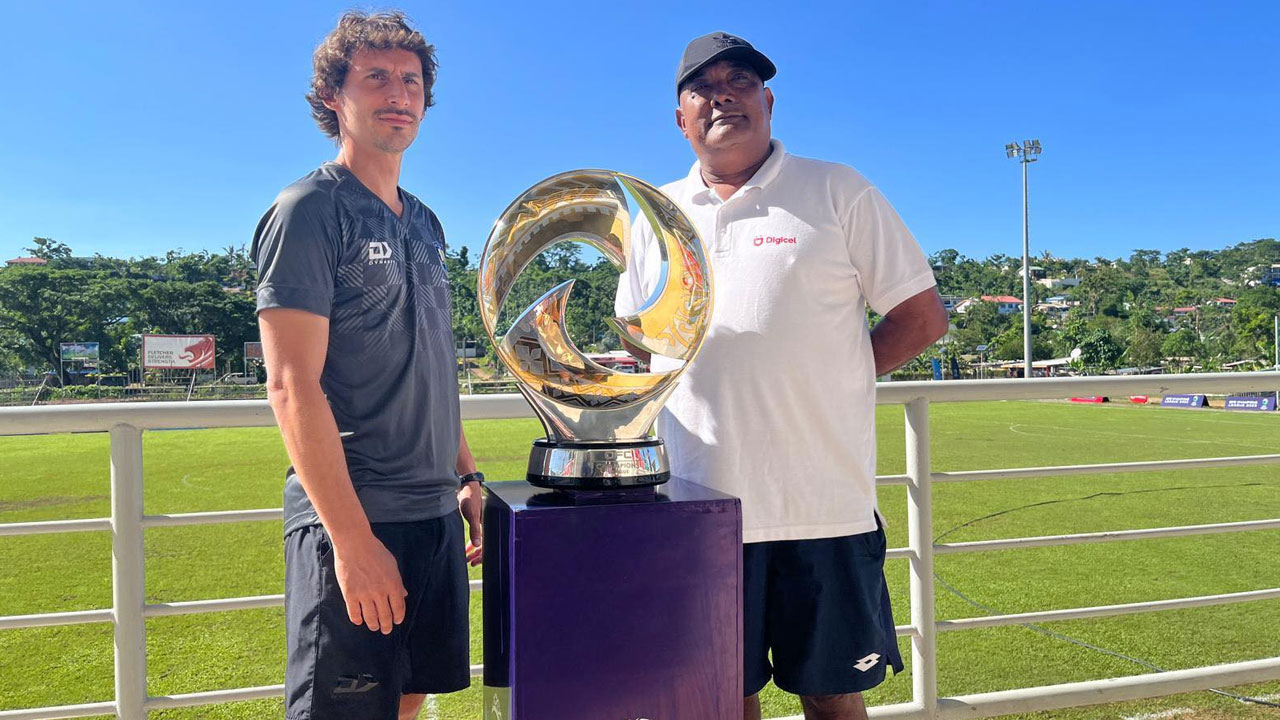 [Photo Supplied]
Suva FC head coach Babs Khan has reaffirmed they have what it takes to defy the odds and upset OFC Champions League defending champion, Auckland City in the final tomorrow.
Khan says they have a hard task ahead of them as their opponent is an experienced side.
He adds Auckland knows what it's like to play in the final as they've been part of the championship for the last 10 years.
Article continues after advertisement
"Auckland City is a very good side, very experienced side they have been here before. They used to this situation, we are just a new team. We have only been to three OFC Championships. Auckland City is an experienced team. We have a hard task, but they can be beaten"
Khan adds after watching Auckland City's videos, he's determined there are areas they can exploit.
Suva will miss the services of Filipe Bravilala after copping a red card in the semi-final against A.S Pirae on Wednesday.
The OFC League final starts at 3 p.m. tomorrow at Port Villa in Vanuatu.