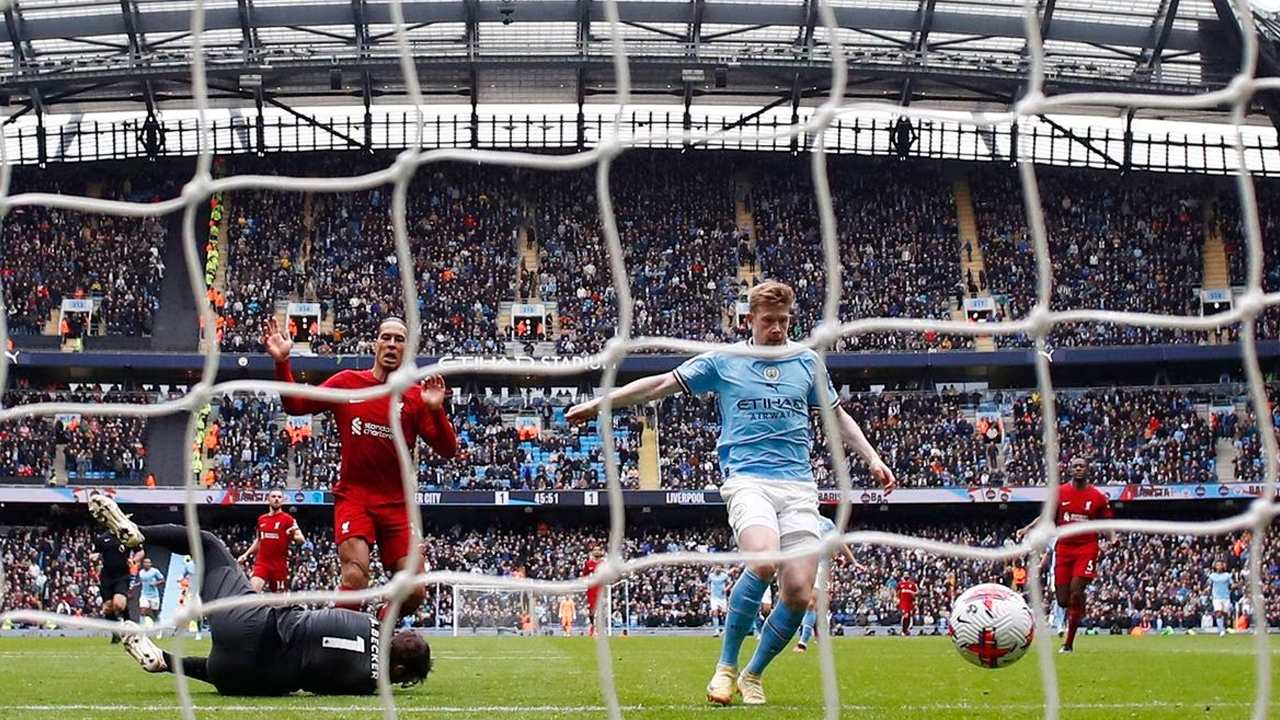 [Source: Reuters]
Manchester City thumped Liverpool 4-1 even without goal machine Erling Haaland in their ranks but Arsenal took another step towards a first Premier League title in nearly 20 years as they matched the champions with a 4-1 win over Leeds
United on Saturday.
While the title race gathered pace on the resumption of the top flight after the international break, the relegation battle becomes more intriguing by the week with Leicester City the latest side to fall into the bottom three.
With Haaland, who has scored 42 goals in 37 matches in all competitions for City, sidelined with a groin injury, his side looked in big trouble when Mohamed Salah gave Liverpool an early lead at The Etihad Stadium.
Article continues after advertisement
But Pep Guardiola's side responded in emphatic fashion with Julian Alvarez levelling before halftime.
Kevin De Bruyne, Ilkay Gundogan and Jack Grealish were all on target in the second half as City dismantled Juergen Klopp's side whose hopes of a top-four finish suffered another blow as they ended the day in eighth place.