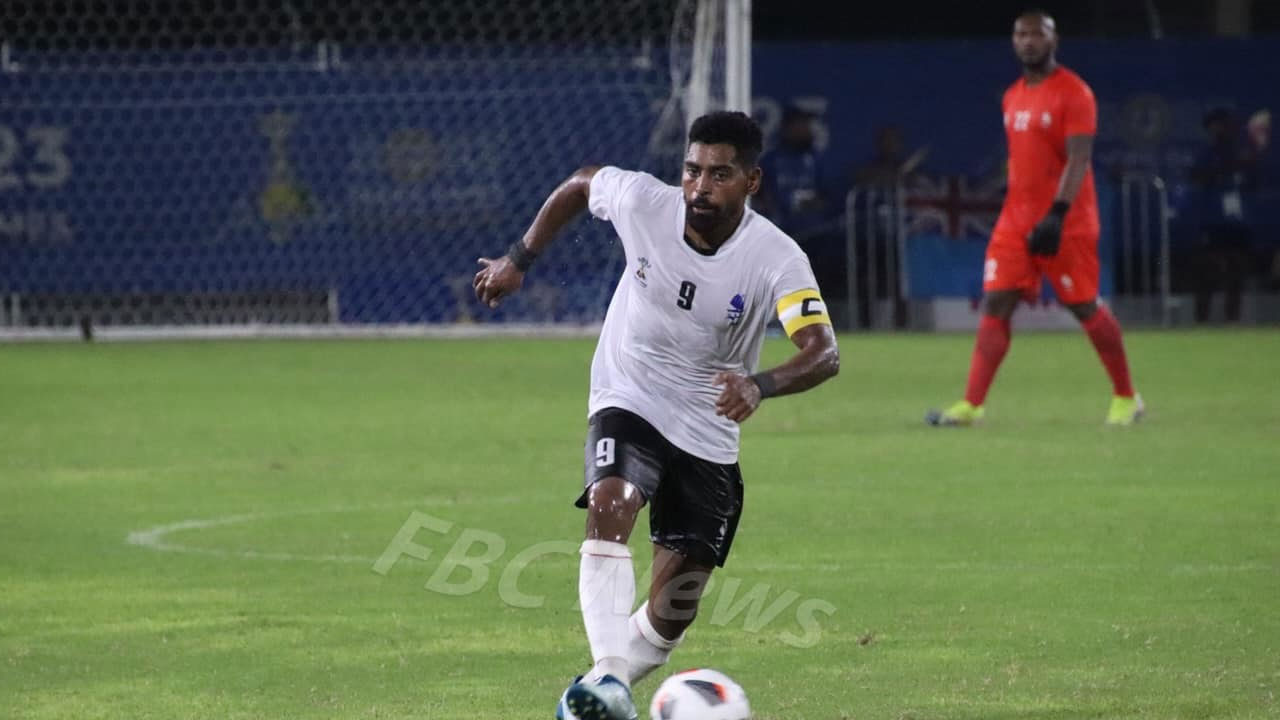 Roy Krishna
Good news for Team Fiji and football fans as Bula Boys captain Roy Krishna will be available for the important clash against Tahiti at the Pacific Games in the Solomon Islands.
It was earlier thought that Krishna would return to his club in India after the match against Northern Marianas last night but that's not the case.
Team Fiji Football Coach, Rob Sherman says it certainly is a great morale booster for the side knowing their star player will run out with them again
Article continues after advertisement
"No he's available for the next game, he's available for the 21st but the FIFA window then breaks and he has to get back to club football so we'll be at full strength for the Tahiti game then we move on from there."
Krishna scored a hat-trick in their 10-nil win against the Northern Marianas last night and says he was just doing his job.
"As a striker you'll have to score goals and I'm just happy that I was at the right place at the right time to help my team win but look, can't get carried away with this result, we got another big game coming up against Tahiti so now we enjoy this moment, from tomorrow we going to focus on Tahiti."
Fiji will need to beat Tahiti on Tuesday to qualify for the semi-final.
Click Here for more on Pacific Games