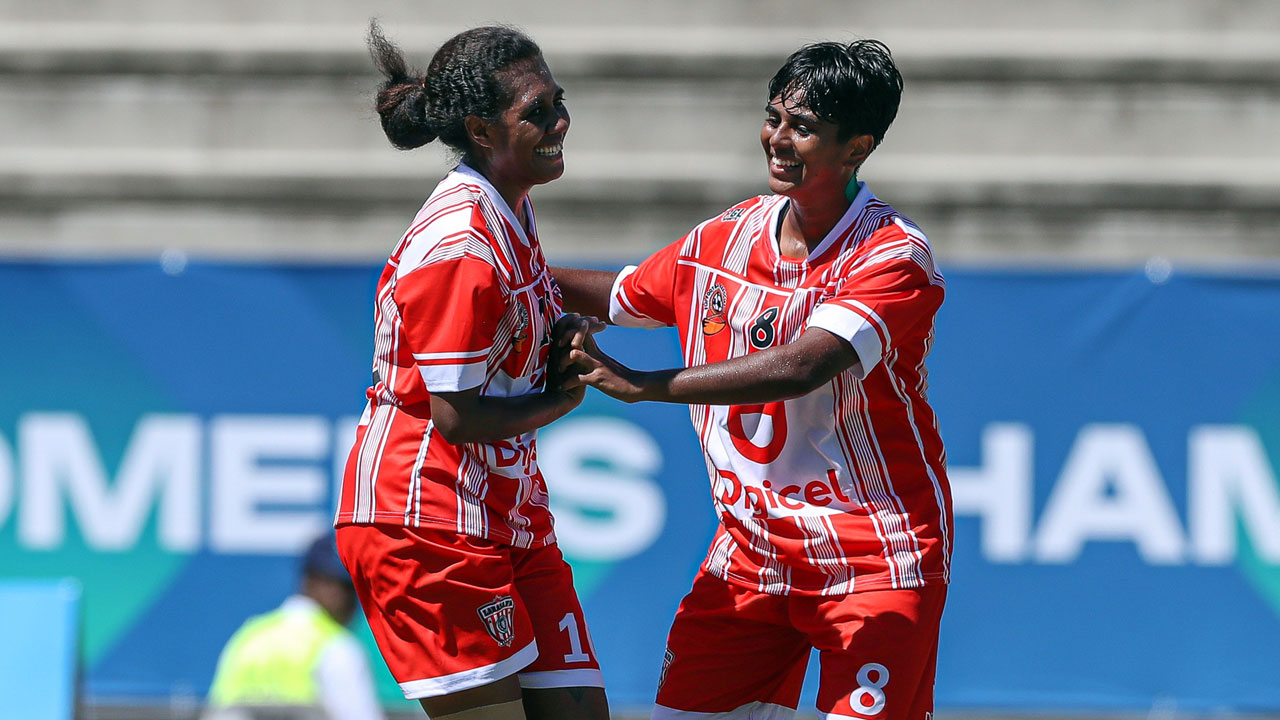 [Source: OFC Media]
Labasa football started its OFC Women's Champions League campaign with a historic 6-0 win over Kiwi FC in Papua New Guinea.
Sofi Diyalowai also etched her name in the inaugural competition's history book, scoring the first-ever goal.
She did this inside the 7th minute, beating two defenders from a throw-in to coolly finish off the first goal of the tournament.
Article continues after advertisement
Coach Arthur Simmons was happy with how her team started their campaign.
"I was rather impressed with the possession play that they showed and they were rather calm under pressure, we kept a clean sheet which is a good thing and we scored goals."
Even Stella Naivalulevu who netted a double says they played as a team today.
"I went out there but I never did a goal only for me but all for the team."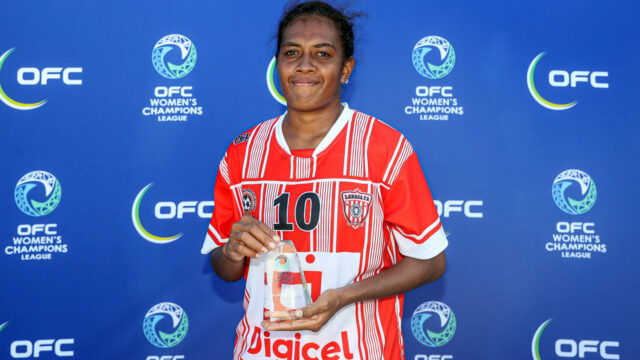 Labasa Women FC's Stella Naivalulevu wins Player of the Match [Source: OFC Media]
Diyalowai had numerous chances to add to her tally but she was flagged for offside and a few of her shots went wide.
However, goal scoring is not a problem for the Arthur Simmons-coached side with the experienced Stella Naivalulevu heading home their second in the 23rd minute.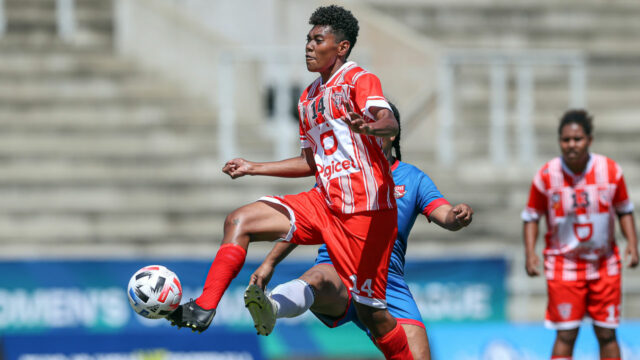 [Source: OFC Media]
She was in again on the stroke of halftime, delivering a power shot from outside the 20-yard box, too much for the Kiwi goalkeeper to contain.
Labasa led 3-0 at the break.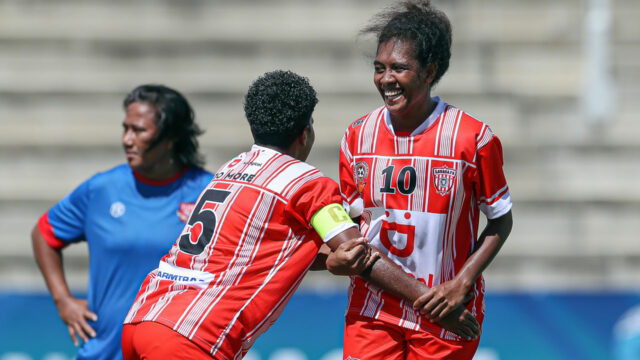 [Source: OFC Media]
Although Labasa dominated possession in the second spell, Kiwi FC held their own in defence, not allowing the Fijians to register another goal.
The Samoans even had their chances but didn't have enough to find the finishing.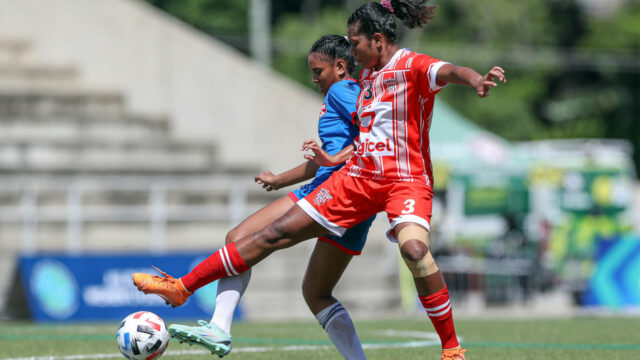 [Source: OFC Media]
Labasa finally found their break in the 82nd minute with national rep Unaisi Tuberi beating the opposition to easily slot in their fourth goal.
This was later backed up by fellow national rep Adi Volitikoro in the 90th minute who managed to squeeze between three defenders and beat the goalkeeper at goal.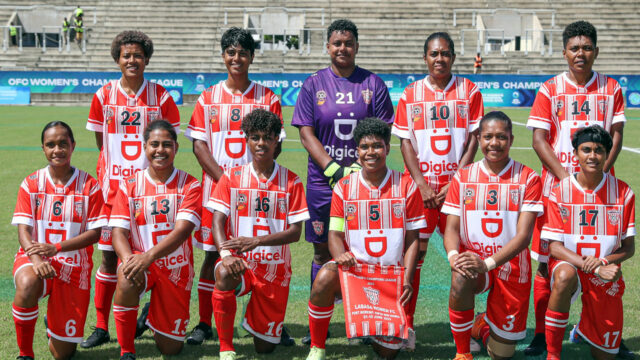 [Source: OFC Media]
The side was awarded a penalty in added time to come away with a resounding win as Tuberi netted her double and their sixth.
Labasa faces Koloale FC on Saturday in its next match.
| TEAM | P | W | D | L | GF | GA | GD | POINTS |
| --- | --- | --- | --- | --- | --- | --- | --- | --- |
| AS Academy Féminine | 2 | 2 | 0 | 0 | 6 | 2 | +4 | 6 |
| Koloale FC | 2 | 2 | 0 | 0 | 3 | 1 | +2 | 6 |
| Hekari FC | 2 | 1 | 0 | 1 | 10 | 2 | +8 | 3 |
| LABASA | 3 | 1 | 0 | 2 | 7 | 5 | +2 | 3 |
| Kiwi FC | 3 | 0 | 0 | 3 | 1 | 17 | -16 | 0 |