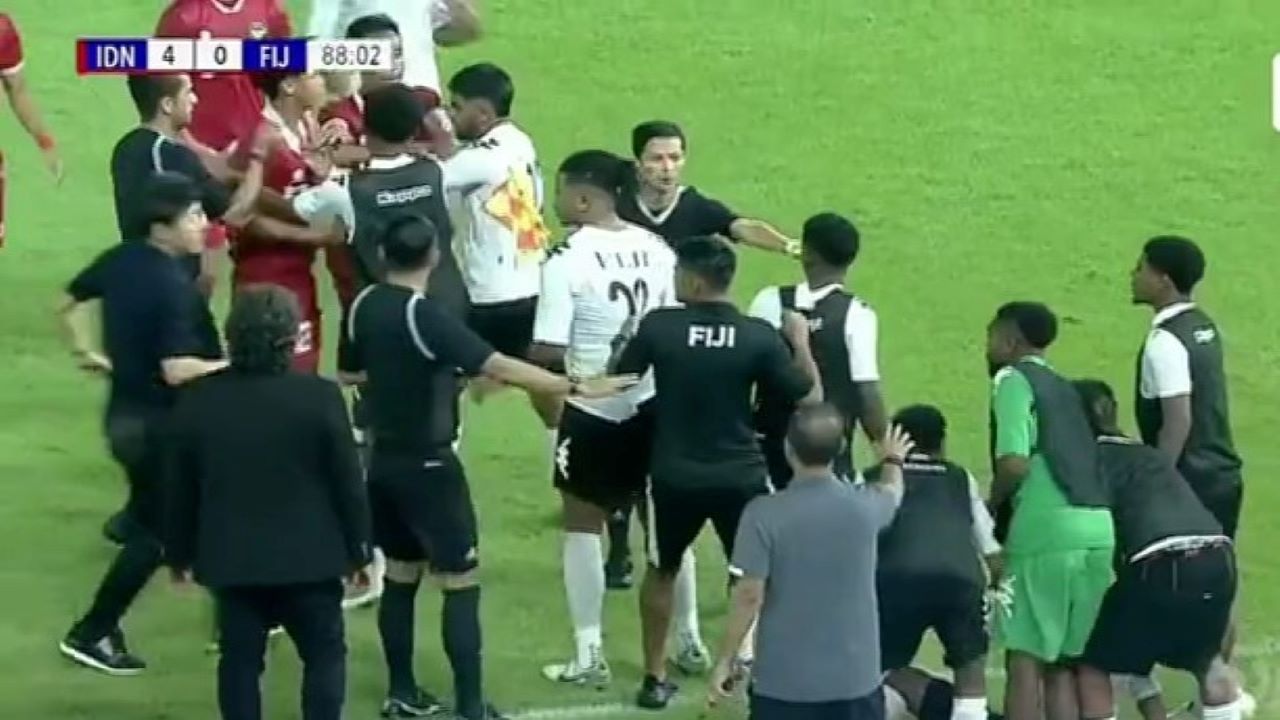 The Fiji Football Association has expressed its disappointment about our national Under 20 team's indiscipline against Indonesia on Friday night where the Baby Bula Boys copped three red cards.
Fiji's third red card came in the 88th minute after punches were thrown by Pawan Singh.
In a statement, the Fiji FA says it doesn't condone such behavior from our national players and they'll come down hard on those bringing disrepute to football and the country.
Article continues after advertisement
Fiji FA has apologized to the Indonesia team management, players, and fans at large for what happened and says they will take appropriate action.
The Fiji FA president Rajesh Patel says after receiving reports from the team management they've decided that Pawan Singh who received a red card because of the violent conduct be sent back to Fiji on the next available flight.
Patel adds further disciplinary action will be taken against the player and the team management has been directed to work on the side's discipline.
The Baby Bula Boys take on Guetamala at 4:30pm today in their second international friendly match.